Refinance home loans
With interest rates as low as 1.89% it's a good time to refinance your home loan. And don't worry, we'll show you how to switch.
How much could you save by refinancing?
We're reader-supported and may be paid when you visit links to partner sites. We don't compare all products in the market, but we're working on it!
Refinancing simply means switching from one home loan to another. You can switch loans with your current lender or get a new product with a new lender.
Compare and switch to a new mortgage in the table below or read our detailed tips on how to refinance.
Swipe to see more loans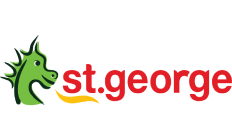 Up to $4,000 refinance cashback.
A competitive variable rate loan from St.George. Refinancers borrowing $250,000 or more can get up $4,000 cashback for their first application (Other terms, conditions and exclusions apply).

Owner occupiers with 40% deposits or equity can get this competitive variable rate loan. No upfront or ongoing fees.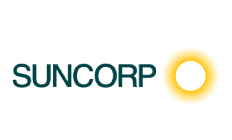 $2,000 to $3,000 refinance cashback.
Refinance to an eligible Suncorp loan and get a cashback of $2,000 or $3,000, depending on your loan amount. Other conditions apply.
Compare your mortgage to the offers below
Enter your home loan amount, current interest rate and loan term below to see how much you could save by refinancing. Click on the green button to find out more about a loan on the lender's website.

After entering your details a mortgage broker from Aussie will call you. They will discuss your situation and help you find a suitable loan.
A comparison of home loans from multiple lenders.

Expert guidance through the entire application process.

Free suburb and property reports.
---

The Adviser's number 1 placed mortgage broker 8 years running (2013-2020)

How much can I save by refinancing my home loan?
Refinancing to a lower interest rate will lower your monthly mortgage repayments. And even a small decrease in monthly repayments can add up to thousands of dollars over the length of a home loan.
Using ABS and Finder data, we estimate that the average refinancer could save up to $75,551 over 25 years by switching to a lower rate loan. This is just an estimate of course, and not a true indication of any one borrower's potential savings.
Here's how we calculated that figure.
How a home loan refinance can save the average borrower $75,551
According to figures from the Australian Bureau of Statistics, 31,045 Australians refinanced their home loans in July 2020. The average loan size refinanced was $424,980.
According to Finder app data the average user inputs a current interest rate of 3.30%. But there are much lower rates available on Finder.
Let's assume a borrower is 5 years into a 30-year mortgage with the information above and decides to refinance. They find a fixed rate loan through Finder with a rate of just 2.14% and minimal fees.
| | Loan details |
| --- | --- |
| Loan amount | $424,980 |
| Loan term | 25 years |
| Current interest rate | 3.30% |
| New interest rate | 2.14% |
| Current monthly repayment | $2,082 |
| New monthly repayment | $1,830 |
| Savings (monthly) | $252 |
| Savings (yearly) | $3,024 |
| Savings (25 years) | $75,551 |
These are significant savings: over $75,000 in 25 years. Now of course this is just an estimate and doesn't take into account your personal circumstances or factors like interest rate rises (you won't be on the same rate for 25 years) and fees. Your own savings could be less than this, or more, depending on the numbers.
🔥 Hot tip: Save more by refinancing your home loan and keeping repayments the same
Refinancing to a loan with a lower rate saves you money every month because your repayments reduce. But you can save yourself even more money in the long run by switching to a lower rate and keeping your repayments the same as they were before.
This way, you're basically making extra repayments every month because you're paying off slightly more than you need to. You're paying the same as before but it's paying off your principal faster. Use our extra repayments calculator to see how much you can save.
If your new loan has an offset account you can simply save the extra money there. In this way it functions just like an extra repayment.
Other reasons to refinance your home loan
There are more benefits to refinancing than just saving money.
Get more mortgage features. Borrowers may switch to a mortgage because it has features like additional repayments, a redraw facility, portability or offset accounts. These features can help you save on interest repayments or give you more flexibility.
Unlock your equity. If you've repaid a substantial amount of your mortgage then this is equity. You can borrow this equity using a line of credit or by refinancing and borrowing more money.
Consolidate debt. You can refinance multiple debts into your mortgage and pay it off with a single interest rate. This can help because a home loan rate is lower than a car or personal loan rate. However, paying off a smaller debt over decades by adding it to your mortgage can end up costing you more in interest over time.
How do I refinance my home loan?
Switching is easier than you think. You just need to compare, find a better home loan and then apply for it like any other mortgage. Here are the steps involved in refinancing your home loan:
🔎 Check your interest rate. Look at competitive mortgage rates and see if yours is too high.
📞 Speak to your current lender and ask for a lower rate. It never hurts to ask for a lower rate and if your lender agrees then you can save yourself the hassle of refinancing.
📊 Compare home loan options. If you do decide to switch lenders, look for a loan with a better rate and features you need. Make sure it's a loan type that matches your situation.
🧮 Crunch the numbers. Examine the costs of your new loan, including application and ongoing fees and make sure the new loan really is a better deal. Check your exit costs from your current loan too (there may be a discharge fee or break costs).
📝 Apply for the new home loan. Collect your mortgage documents, submit your application and then wait for approval from the new lender.
🏃‍♀️ Exit your current loan. Notify your current lender and discharge your mortgage. Your new and current lender will take care of the rest.
And that's the basic refinancing process. To give you more help, this page contains a list of all the documents you'll need to submit a home loan application. And if you want expert refinancing guidance, you can also speak to a mortgage broker.
Read our detailed, step-by-step refinance guide
How much does refinancing cost?
There are costs involved with refinancing your loan, including lender fees and government charges.
Upfront fees for your new loan. Some lenders charge application or settlement fees while others don't.
Valuation fees. Your new lender will value your property during the application and may charge a fee for it.
Discharge fees. Lenders often charge a fee to end a home loan, whether by refinancing or paying the loan off.
Fixed rate break costs. If your current home loan has a fixed interest rate then you can face higher costs for breaking the loan. Read our guide on fixed loan break costs for more information. If this cost is too high you should wait until the fixed period ends before refinancing.
Government fees. Refinancers may have to pay two state government fees, one to discharge their old loan and one to register the new one.
Here's a quick example of switching costs in a hypothetical scenario (using government fees from Victoria):
| Fee/cost | Amount |
| --- | --- |
| Discharge fee (old loan) | $250 |
| Mortgage deregistration fee | $110.80 |
| Mortgage registration fee | $110.80 |
| Application fee (new loan) | $450 |
| Settlement fee | $75 |
| Valuation fee (new loan) | $220 |
| Title search fee | $30 |
| Total refinancing costs: | $1,246.60 |
Learn more about calculating your refinancing costs
Are there situations where I shouldn't refinance my home loan?
There definitely are cases where refinancing will cost you more. Here are some common ones:
Your fixed rate break costs are too high
If the cost of breaking a fixed rate loan is too high then refinancing isn't worth it. Check with your current lender for a better idea of your break costs (it's hard to calculate on your own).
Your equity is below 20% of the property's value
If you don't own much of the property then you'll have a harder time refinancing. If you need to borrow more than 80% of the property's value you will have to pay lenders mortgage insurance (even if you paid it on the first home loan). This can be a big cost and makes refinancing pointless.
Your property has lost value
Your equity is also determined by your property's value. It's hard to refinance if you own 20% of a property you paid $700,000 for if that property is now only worth $650,000.
While this is a relatively rare scenario, properties can lose value. This sometimes happens because the property is damaged or the local property market is in a decline. In this situation you'l need to get professional valuation and make sure you have enough equity to refinance.
Your loan amount is small or you're selling soon
If your loan amount is relatively minimal then the savings from refinancing aren't worth the hassle. And if you're selling soon you won't benefit from the savings much either.
Read more on this topic