MyRate home loans
Choose from a range of award-winning home loans from MyRate.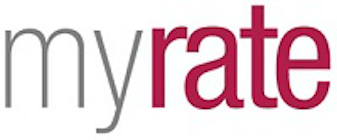 MyRate is a non-bank lending institution that offers its customers an array of home loans. A leading global bank securely funds all MyRate home loans, and Firstfolio Limited functions in the capacity of its mortgage manager. Together, they are MyRate's financiers. What MyRate does, in essence, is market its financiers' products, but given the volume it is able to generate, it receives competitive rates that it then passes on to its customers.
Awards that MyRate has earned
Best variable home loan provider Australia, 2013. Global Banking & Finance Review Awards
Best fixed home loan provider Australia, 2013. Global Banking & Finance Review Awards
Best non-bank speed of approval Australia, 2013. Global Banking & Finance Review Awards
Winner of Best three-year fixed home loan, 2009. Money Magazine Best of the Best Awards
---
MyRate Home loans
Rates last updated February 28th, 2020
Who is MyRate?
MyRate offers home loans for buying first homes, refinancing, construction, renovating, debt consolidation and property investment. Home loans offered by MyRate include variable rate loans, fixed rate loans and line of credit loans. MyRate has funded home loans all across Australia and is a member of the Mortgage & Finance Association of Australia.
---
Home loans offered by MyRate
MyRate Variable Loan
This variable rate loan is suited to homebuyers and investors as well as people looking for refinance or debt consolidation options. You can make interest-only payments for a limited period of time with this loan, although this can only be in the form of monthly payments. You can make fortnightly or monthly payments on the loan, and additional payments are allowed as well. This loan gives you the ability to make unlimited redraws and also offers direct debit and salary credit.
Fixed Loan (one to five years)
MyRate's Fixed Rate Home Loan is suitable for people who do not wish to opt for variable rate loans, or for anyone who wants to have set repayment amounts for a given duration. The interest rate for this loan stays fixed for one, two, three, four, or five years, and at the end of this period it shifts to the Variable Loan rate. At the end of the set time period you also have the option to renew your loan with another fixed rate loan. The Fixed Rate Loan allows fortnightly and monthly payments, as well as the option to make limited additional payments.
The Construction loan
The Construction Loan offered by MyRate is suitable for people who wish to build a house on land they own or want to purchase. It is also available to people who intend to carry out extensive renovations and to investors who want to finance construction of residential projects. It is not, however, available to owner builders. You can only make monthly payments during the construction period, while additional payments are allowed. The loan also includes unlimited redraws and allows direct debit payments.
All-in-one Line of Credit
This loan is suitable for people who are looking for flexible low rate alternatives, including both home buyers and investors. It is also suitable for self-employed people or those who make frequent financial transactions. With this loan you can use a nil-interest Visa card (NIVA) to make purchases and to withdraw cash, and income that you deposit then credits into your NIVA balance. This loan allows unlimited redraws and additional repayments, direct debit and salary credit, and it comes with a credit card and a cheque book.
About how to compare home loans
---
Pros and cons of MyRate home loans
Pros
Award-winning loans. MyRate's home loan products have received numerous awards, so you know it offers competitive options.
Competitive interest rates. Even though MyRate offers products launched by its financier, it manages to give its customers competitive interest rates, both variable and fixed, simply because of the large number of customers it attracts.
Online pre-approval in two minutes. With the online pre-approval form, you can log on to the MyRate website and seek pre-approval in around two minutes.
Cons
Lack of physical locations. MyRate is primarily an online lender and some people view its lack of physical locations as a drawback.
---
How to apply for a MyRate home loan
To apply for a MyRate home loan you have to be over 18 years of age, you must be a resident of Australia, and the property in question should be located in Australia. To apply, please speak to a mortgage broker.
Documents needed to apply for a MyRate home loan
Personal information
When applying for a home loan you have to furnish details that prove your identity. Documents you can submit include:
Your Australian driver's licence
Your Australian passport
Your Medicare card
Property information
Once your identity is established, MyRate also requires property-related documents to establish ownership.
Purchase. If you are buying a property, you have to submit the first two pages of the contract of sale. You also have to submit a declaration that states that any other contribution you have received is not repayable, along with evidence of the same.
Refinance. For refinancing loans you have to provide bank statements for the previous six months that show your repayment history and your included personal and other unsecured loans. You also need to provide bank statements covering the previous three months for every included credit card, as well as your last council rates notice. You may also have to submit the latest body corporate levies and/or water rates notice.
Financial information
Financial information is required to establish how much you are capable of repaying and to determine how much you can borrow.
PAYG applicants. You have to submit two payslips for every PAYG applicant and these cannot be more than a month old. You have to submit a letter from your employer that confirms a fully maintained vehicle and/or superannuation salary sacrifice. What's also required is your latest tax assessment, tax return or group certificate.
Self-employed / trusts / company applicants. These applicants have to submit financial records in the form of balance sheets and profit and loss statements, business tax returns for the previous two years, and personal tax returns for the previous two years. You may also have to submit BAS statements and bank statements for all working business accounts. Company applicants have to submit copies of their company constitutions and trust applicants have to submit copies of their trust deeds.
When you apply for a MyRate home loan you get a five-day formal approval guarantee. Compare MyRate's products with other home loans on finder.com.au to find your perfect loan.