Home loans New Year's resolutions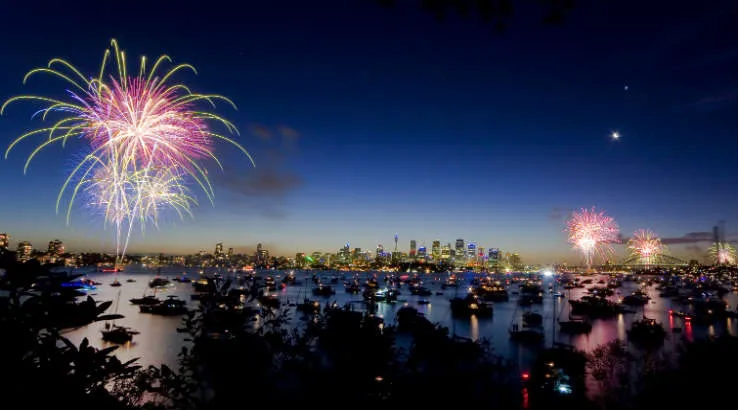 Start the year off right and reach your property goals in 2019.
We're a month into 2019, but it's not too late to reboot the year and do some goal-setting. Research from Dominican University found you're 42% more likely to achieve your goals if you write them down, so it's a great time to sit down and write out a plan for your property aspirations. Whether you're a first-time buyer, a current homeowner, a would-be investor, an upgrader or a downgrader, 2019 can be the year you take charge of your home loan.
5 home loan goals for 2019
Look for ways to tighten your budget
Set up a savings plan
Brush up on your home loans vocabulary
Do a home loan health check
Get ahead on your home loan
1. Look for ways to tighten your budget
Being a homeowner requires financial discipline. This kind of discipline is hard to acquire, as is evidenced by data from Digital Finance Analytics showing that more than 1 million Australian households are experiencing mortgage stress.
The best way to develop financial discipline is to set a budget and stick to it. If you've never written out a budget before, 2019 can be the year you get a better perspective on your finances. If you have a budget, you can use this year to trim out unnecessary expenses. Look at discretionary items like eating out, subscriptions or online shopping.
You can also look at other ways to save money on some of your necessities. Compare your energy bill with what's on offer from other providers, shop around for insurance and see if there are ways to save on your phone or Internet plans.
2. Set up a savings plan
Once you've trimmed your budget, you should be left with unallocated funds. It's time to devote these towards a savings plan.
A successful savings plan means you set savings as an item in your budget and devote money towards this before anything else. It can also help to have a savings goal in mind.
A savings plan is particularly important for homeowners and home buyers. If you're a first time buyer, you'll need to save a deposit of at least 5%, but you'll preferably have a deposit of 20% or more. If you're a current homeowner, savings can help you with home repairs or improvements, and give you some added security should you run into trouble paying your mortgage.
Check out our in-depth guide to saving a deposit
3. Brush up on your home loans vocabulary
Australia is a property-obsessed culture, but the average Australian knows very little about home loans. Research from Gateway Credit Union found 40% of Australian mortgage holders don't know what a split loan is, 18% don't understand what an offset account is and 14% are unfamiliar with redraw facilities. A Mortgage Choice survey found 40% of Australian homeowners don't even know their home loan interest rate.
Take some time to make sure you understand home loans so you can be better equipped to compare products. Read up on the features and fees associated with home loans. This will help you determine what product best suits your needs, and whether your current home loan fits the bill.
4. Do a home loan health check
If you have a home loan, you should take time every year to 18 months to see if you're still getting the best deal available. Make sure you know your interest rate. You can find it listed on your home loan account statement. Then compare your rate with some of the others on offer.
If you find you're not getting the best rate available, it may be time to switch lenders. A small reduction in your rate can make an enormous difference over the life of your loan. For instance, a $700,000 home loan on a 4.5% rate will cost you $1,276,846.98 over 30 years. By comparison, the same size home loan with a 3.75% interest rate will cost you $1,167,051.29. That's nearly $110,000 in savings. It makes sense to compare.
5. Get ahead on your home loan
Once you've made sure you're getting the best deal possible on your home loan, you should work to get ahead on your repayments. Devoting a bit extra to your home loan each month can save you thousands, and if you have a redraw facility you can access those funds in an emergency.
The home loan mentioned above saw you paying 3.75% over 30 years on a $700,000 loan, with a total cost of $1,167,051.29. Now imagine you devoted an extra $100 a month to your repayments. It might not seem like much, but over the course of your loan you'd save $28,515.21 and shave 1 year and 7 months off your home loan. And if you've budgeted well, that extra $100 shouldn't be too hard to find.
Start comparing home loans right now
Latest home loans headlines
Image: Shutterstock