How you can use the home loan repayment calculator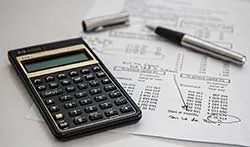 Finding out the minimum monthly repayments you would have to make on a certain mortgage can help you determine whether it is suited for you.
Our home loan repayment calculator lets you alter a range of variables to determine if a certain loan amount would be affordable to you and how long you would need to finish off your mortgage with comfortable repayments.
To help you understand how a home loan repayment calculator can help you in your home loan journey, let's use a case study If you were to take out a mortgage of $500,000 at a rate of 5.50% p.a. for a loan term of 25 years, your minimum monthly repayments would be $3,070.44 and the mortgage would cost you $921,131 over the course of the loan term. If you paid off that same mortgage weekly, your weekly repayments would be $707.98, with your total loan repayment coming down to $920,377 (close to $800 less).
If you needed to reduce your minimum repayments due to financial difficulties, the key would be to refinance to a longer term. Let's take the above example but alter the loan term to 30 years. Monthly repayments would then go down to $2,838.90, though the total payments on that same $500,000 mortgage would rise to $1,022,020.
With our home loan repayment calculator, you can quickly adjust your repayment frequencies, interest rate, loan term and amount to strike the perfect balance between affordable minimum repayments and a cost-effective home loan.