The home loan refinancing gold rush that could save you up to $25,000.
Start a comparison now
If you're paying more than 4.00% interest on your home loan, you're probably paying too much!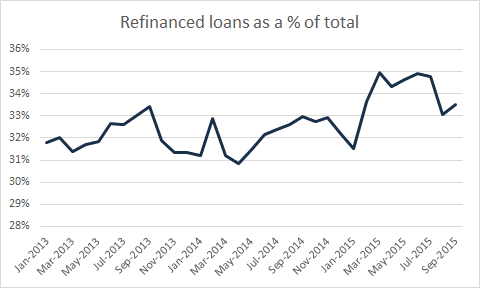 Unhappy with your current home loan? Then it's time to look at refinancing. It's an increasingly popular option: more than a third (35%) of all mortgages organised in June 2015 involved refinancing, up from just 32% the year before, according to ABS Housing Finance data.
Why is refinancing on the rise? One obvious reason is that many banks have put up their interest rates for borrowers, despite the fact that official rates have been unchanged for six months. But that doesn't mean you can't get a good deal: you just have to look around and compare your options. On a $300,000 loan over 30 years, a difference of 0.6% in interest rates can mean an extra $36,000 extra in your pocket over the lifetime of the loan.
What does refinancing involve?
Refinancing moves moving your mortgage from one lender to another to access better rates or features. Typically this will involve changing providers, but you can also refinance with your existing bank. Our detailed guides will help you with each stage in the refinancing journey: