Home insurance ombudsman
Do you have a complaint about your home insurance provider? Here's how the Australian Financial Complaints Authority can help.
We're reader-supported and may be paid when you visit links to partner sites. We don't compare all products in the market, but we're working on it!
Home and contents insurance offers critical financial protection for every Australian home owner. However, sometimes the level of cover provided, or the treatment you receive from your insurer, falls short of expectations. If you have an unresolved complaint about your home insurance policy, the broker that sold you the policy, or your treatment at the hands of the insurer, the Australian Financial Complaints Authority (AFCA) can provide independent dispute resolution.
As of 1 November 2018, all new financial services complaints are dealt with by the Australian Financial Complaints Authority. You can contact them on 1800 931 678 or head to their website: www.afca.org.au.
What is an ombudsman?
An ombudsman is an official or body that provides protection for an individual who is trying to resolve a complaint or dispute with a group or organisation. Ombudsmen are impartial and independent, providing a dispute resolution option that is a cheaper and easier alternative to going to court.
Is there a home insurance ombudsman?
Under Australian law, insurers must have an internal dispute resolution process and an independent external dispute resolution scheme. If you disagree with an insurer about their refusal to pay a claim, you can take your complaint to AFCA.
The role of AFCA is to resolve complaints between consumers and financial services providers, which includes home insurance providers. It offers an independent and impartial examination of any dispute you are having with your home and contents insurance provider, and the service is free of charge.
While mediation between the two parties is the first course of action, if a suitable agreement cannot be reached, AFCA can make a determination. For example, the ombudsman may rule that the insurer must pay a claim it has refused to settle. AFCA decisions are legally binding for the insurance company.
Why should I use an ombudsman?
There are many benefits if you employ AFCA to help resolve a dispute with your insurer. These include the following:
It protects your rights. Trying to settle a dispute when it's just yourself against the might of a big insurance company can be confusing and overwhelming. An ombudsman can offer guidance and ensure you get a fair go. They understand the ins and outs of insurance law and can help investigate your complaint without you being required to hire a lawyer.
It's free. AFCA offers its service to consumers free of charge. The costs of running the service are paid for by its members, which consist of financial services providers such as banks, insurers and credit providers.
It's independent. The ombudsman acts as an independent and impartial body. This ensures that the process is transparent and that you are not unfairly discriminated against. Decisions are reached based solely on the facts of each dispute.
You can avoid going to court. Using an external dispute resolution service is a much easier solution than taking your dispute to court. Not only does it save you money, it can also take some of the stress out of the situation.
Decisions are binding for insurers but not for consumers. When AFCA reaches a decision on a dispute, that decision is legally binding for the insurance company. However, as a consumer you are not bound by the decision.
When would I use an ombudsman?
If you're unhappy with the products or service offered by your home insurance provider, your first option is to go through the insurer's internal complaints resolution process. If the matter isn't resolved to your satisfaction, you can then take your dispute to the ombudsman.
You can choose to use an ombudsman for any of the following situations:
You believe your home and contents insurance claim has been unfairly refused.
You're unhappy with the amount paid out for a home insurance claim.
You have received incorrect verbal advice from the insurer about your policy, such as the premium amount being misrepresented.
You believe your insurer has breached a legal obligation or duty.
A delay or an error in customer service from your insurer has caused you to suffer a financial loss.
A home and contents insurer has refused to insure you.
Sick of your insurer? It might be time to switch
What types of disputes are excluded?
There are some types of dispute that AFCA is unable to consider, including the following:
Your dispute is with an insurer or business that is not a member of AFCA.
Your dispute has already been dealt with by a court, tribunal, arbitrator or other external dispute resolution service.
Your dispute relates to some commercial general insurance products.
What type of advice will be offered?
AFCA offers fair and independent advice and dispute resolution services. An ombudsman may recommend a wide range of actions, such as the following:
The insurer must pay your claim.
The insurer must increase the amount paid for your claim.
One of the parties must pay a fee.
A fee amount should be varied or waived.
An insurance contract must be reinstated or adjusted.
What are the most common complaints received by ombudsmen?
The most common complaints about home and contents insurance centre around claims, either because a claim has been refused or because the consumer is unhappy about the amount paid. Of the 6,411 domestic insurance disputes FOS received in the 2015/16 financial year:
26% were concerning home building insurance
7% were in relation to home contents insurance
71% related to the financial services provider's decision, the vast majority of which involved a claim being denied.
Other complaints centred on the service provided by an insurer (19%), the charges imposed by an insurer (5%) and an insurer's failure to disclose important information (2%).
FAQs
---
Get the latest home insurance news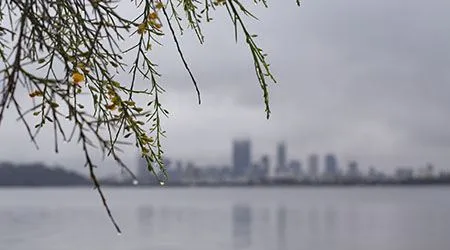 Home Insurance
Find out what your home insurance may cover you for if your property has been impacted by the severe weather of Ex-Cyclone Seroja. Plus, how to speed up your claim.
Read more…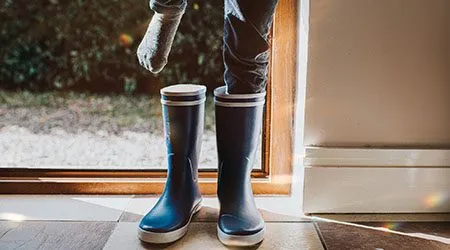 Home Insurance
Two insurance experts have urged Australians to look at their policies more closely, so they can get the most from their claim.
Read more…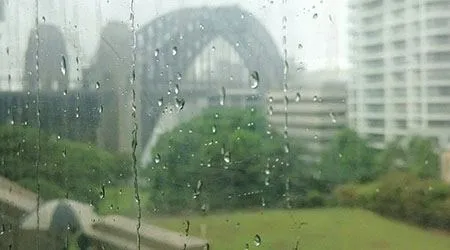 Home Insurance
Here's how to make your home insurance claim easier and how to access other support measures in place for affected homes.
Read more…
More guides on Finder