Engagement ring insurance
They liked it so they put a ring on it, so how can you insure your bling?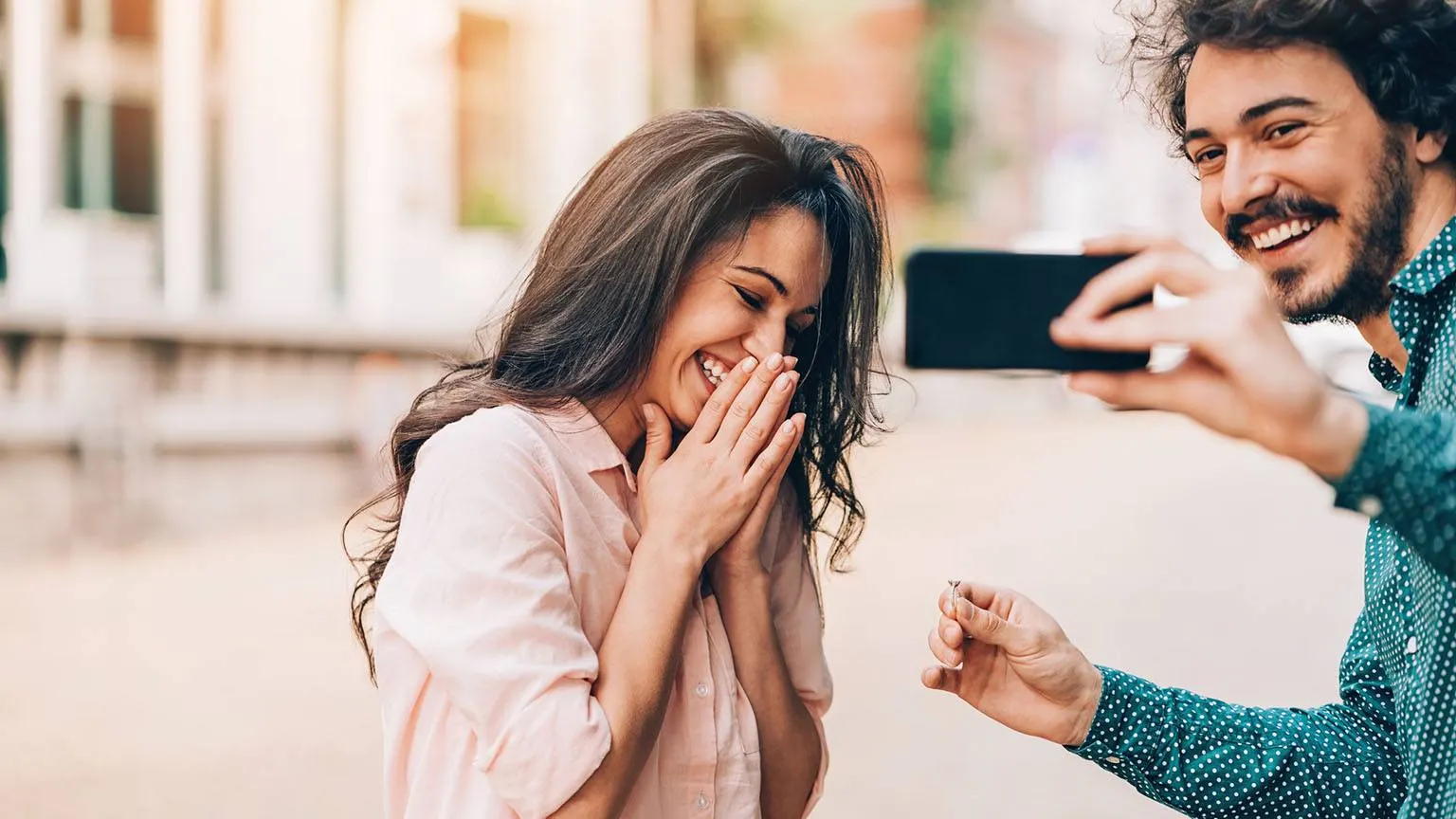 I'm sure you don't need us to remind you how devastated you'd be if your engagement ring was lost or damaged - you've thought that through already. The good news is that it's easy - contents insurance can cover your jewellery against loss or theft, or you can purchase specialist jewellery insurance for the protection you need.
How to get engagement ring insurance
Get a specialised engagement ring insurance policy , or
Take out contents insurance and cover your engagement ring, plus your laptop, mobile phone, and camera
Compare insurance that covers your beloved ring - plus a bunch of other things!

Tips to make sure your precious ring is adequately covered
Get a valuation every few years (and/or keep receipts as proof of purchase) to make sure you're covered for the actual cost of replacing your ring
Keep a copy of the valuation in a safe place (e.g. at work or with a family member)
Specify the ring and its value when taking out a contents policy
What are my engagement ring insurance options?
If you want to insure an engagement ring, you have two main options:
Contents insurance. That sparkly new rock on your finger will likely be covered by your contents insurance, which provides cover for the loss, theft and damage of jewellery items. You'll usually need to add an extension to a standard policy to make sure your bling is adequately covered.
Specialist engagement ring insurance. The second option is to purchase a policy that's specifically designed to cover jewellery against loss, theft and damage. This type of cover is available from providers that specialise in jewellery insurance. While it tends to offer a higher level of cover than contents insurance, it also generally costs more.
Why do I need engagement ring insurance?
When Jay-Z proposed to Beyonce, he did it with an engagement ring valued at US$5 million – yikes!
Although your own ring probably isn't quite as extravagant as Queen B's, there's a good chance it still cost your partner a pretty penny. It's quite common for engagement rings to be worth several thousands of dollars, with jeweller Tiffany & Co reporting that couples in 2017 are spending an average of between $15,000 and $20,000 on engagement rings.
The financial impact if your ring is stolen or lost could be huge, but let's not forget about it's sentimental value. Engagement rings represent much more than just a pretty accessory, so how would you feel if your ring was gone and you simply couldn't afford to replace it?
Our fingers change size and shape throughout our lives and even throughout the day, so you might be surprised just how easy it is for a ring to fall off and get lost. Throw in the risk of theft or damage and it becomes clear why insuring your engagement ring makes good sense.
What does it insurance cover?
To cover an engagement ring under home and contents insurance, you'll probably want it insured while you are outside the home. In that case, you'll need to upgrade your policy by adding portable contents insurance, also known as personal effects cover.
Basic portable contents insurance doesn't require you to describe your items or disclose their value. However, these "unspecified" portable effects policies usually have pretty low limits that may not cover your ring. For example, you might have a $6,000 limit per claim with a $2,000 limit on each individual item within that claim.
If this is the case, you'll go with "specified" portable effects insurance, where you'll get a specialised quote based on the value of your ring. These often go as high as you need them to go within reason.
This allows you to insure the high-value items you take with you outside of the home, like your engagement ring. You'll be covered for:
Theft of your ring
Accidental loss of your ring
Accidental damage to your ring
Incidents that occur at home or away from home
The repair or replacement of your ring
What does this mean for you? It means that if burglars break into your home and steal your ring, your insurer will cover its replacement cost. It means you'll also be covered away from home, such as if you lose your ring at the gym or if it's accidentally damaged at work.
Can I get engagement ring insurance if I already have contents insurance?
We've explained how the only way your contents policy will cover your ring outside the home is if you upgraded it to include portable contents cover. But there's nothing saying you have to go that route.
There are a few reasons you may want leave your contents insurance as is, and get a specialist jewellery insurer to cover your ring separately.
Repairs. Most portable contents policies retain the right to have your ring repaired at the jeweler of their choice. Specialist insurers will often let you choose.
Expertise. Home and contents insurers are not jewelry experts. A specialist insurer has the ability to source gems that are hard to find and may even increase your payout based on fluctuations in the market.
The decision is yours, so don't feel obligated to use your contents insurance to cover your ring if it doesn't meet your needs.
If you decide take out a separate policy for your engagement ring, just make sure you are not doubling up. If you previously added portable effects cover to your contents policy, make sure you cancel that part of your policy or remove your ring from your list of specified items.
How to get your ring insured
You'll need to follow a few simple steps to insure your engagement ring as part of your contents insurance policy:
Get it valued. Once you know how much the ring is worth, you then know how much cover you need.
Review your policy. Is the standard unspecified personal effects cover included in your home and contents insurance enough to cover your ring? If so, make sure to check the fine print and exactly when you will be covered to decide whether this is the right option for you.
Get specified personal effects cover. If unspecified personal effects cover is insufficient for your ring, you'll need to apply to your insurer for specified personal effects cover. This will increase your premium, so get a quote to see how much cover will cost.
List your engagement ring. List the high-value portable items you want covered, including your ring.
Provide a valuation certificate. This can be used to determine the replacement value of your engagement ring and how much cover you need.
Pay your premium. Purchase policy and enjoy the peace of mind that comes with knowing your engagement ring is covered.
Tips for insuring an engagement ring
Keep the following tips in mind when searching for the right engagement ring insurance cover:
Get a valuation. You'll need to know how your gold band is worth as most insurers will insist on a valuation for trinkets above the $1,000 or $2,000 mark, and this also means you don't under-insure. Find a professional valuer to give you an appraisal with all the appropriate credentials (eg. a member of industry body the National Council of Jewellery Valuers). Tell the valuer you are having the ring appraised for insurance purposes, and keep a copy of the valuation in a safe place.
Don't hesitate to get cover. You shouldn't drive a new car home from the dealer without first insuring it, and you shouldn't take your sparkly new bling out and about before it's protected.
Know your options. Compare the pros and cons of covering the ring under your contents insurance over covering it with specialist ring insurance. If you don't have renter's insurance or home and contents insurance, you may want to consider a specialist jewellery policy.
Calculate the cost of insurance. There are several factors that influence how your engagement ring will affect the cost of premiums for contents insurance, such as the ring's value, where you live and theft rates in your neighbourhood.
Check the fine print. Be aware of any per-item limits and total cover limits that apply. Will these be enough to replace your rock if something goes wrong? You might also want to ask your insurance provider a few important questions before getting cover for an engagement ring. For example, will it be covered away from home, including overseas? Can you choose the jewellery who repairs or replaces the ring? Will the level of cover increase each year in line with inflation?
Research the claims process. Check with the insurer to find out what evidence and documentation you will need to provide to support your claim, such as purchase receipts, professional valuations and photographs of your ring.
Get it re-appraised. If your partner chose wisely, hopefully your jewels will be a sound investment that increases in value. It's worth getting it re-appraised every couple of years to make sure you're covered for the actual cost of replacing your ring.
Traps to avoid
Don't assume you're fully covered for your ring with insurance. An insurer may impose a limit on the maximum benefit it is willing to pay per item, so before signing up to a policy, take a look at the limits that apply to cover. You want to make sure your ring is insured for it's full value.
Check how your ring can be replaced. You can't always choose the jeweller you want to replace your bling as insurers have agreements with it's own network of jewellers. In this scenario you could accept a potentially lower-cost replacement from the insurer's jeweller, or accept a cash settlement (which could be less than the amount you insured your ring for) so you can get a replacement from your own jeweller.
Check the list of general exclusions that apply to your policy. For example, your engagement ring won't be covered for general wear and tear.
Questions other people have asked
---
Picture: GettyImages
Get the latest home insurance news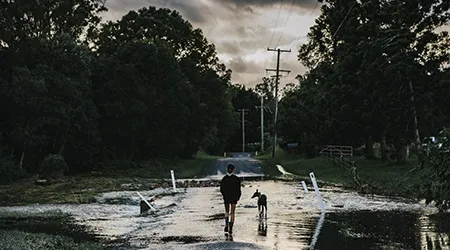 Home Insurance
Here's how your home insurance could help with flood damage, fallen trees and even spoiled food. Read more…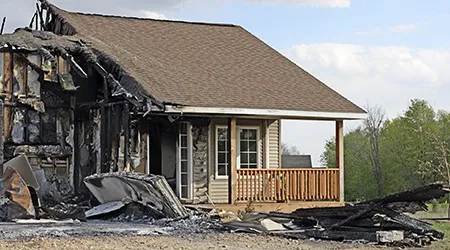 Bushfire victims are being warned of another potential danger, as scammers often strike in the wake of a natural disaster. Read more…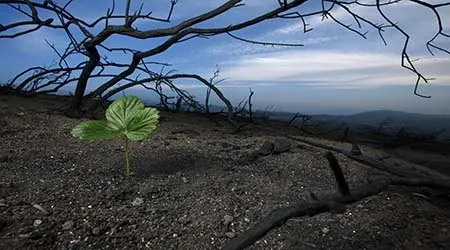 Related Posts