House insurance cost
We found that home insurance costs in Australia can differ by thousands of dollars, so it pays to compare.
How much you pay for home and contents insurance depends on your individual circumstances like where you live, what kind of house you're insuring, your age, and a lot more. But how do prices compare when you're insuring the exact same home?
We analysed 8 insurers and found a difference of $1,335 a year between the least and most expensive home insurance policy for the exact same home in some cases. So what's the best way to save money? Shop around and see if you can get the same cover for less.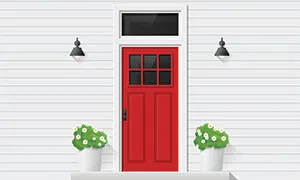 How much does home insurance cost in 2020?
We found a difference of $1,335 a year between the least and most expensive home insurance policy for the exact same home. You can easily find a cheaper policy by just shopping around.
| Brand | Monthly | Yearly |
| --- | --- | --- |
| | $140.31 | $1,404.47 |
| | $182.97 | $1,960.41 |
| | $191.21 | $1,895.48 |
| | $141.65 | $1,418.50 |
| | $117.35 | $1,408.34 |
| | $145.91 | $1,404.47 |
| | $118.56 | $1,344.67 |
| | $143.30 | $1,668.10 |
| | $116.87 | $1,402.59 |
| | $141.65 | $1,418.50 |
How much could you save?

What impacts home insurance costs?
There are multiple factors that impact the cost of home insurance in Australia, including:
The level of cover you select. Quite simply, the higher the level of home insurance cover you want, the more you will have to pay for it.
Whether you include any additional options. You may decide to include additional options with your policy, for example flood cover or accidental damage cover, which will drive premiums up.
Where you live. The location of your home can affect your home insurance premiums. For example, if you live in a flood-prone area or somewhere that commonly suffers severe storms, your premiums will be higher. The same rule applies if you live in an area with a high crime rate or increased risk of burglary.
Your home and its features. If you have a top-of-the-line security alarm installed on your property, your insurer may agree to lower your premiums. The materials used in the construction of your home can also have an effect, such as cheaper premiums if you live in an area prone to severe storms and your home is built to withstand wind and hail damage.
Your claims history. If you've previously made home and contents insurance claims, you can expect to pay more for cover than a homeowner with a clear claims history.
How often you pay your premiums. Many insurers will charge extra for cover if you pay your premium by monthly instalments. You can often save up to 10% by paying the premium as an annual lump sum.
Your excess. Many insurers allow you to adjust your premium by varying your excess amount. By agreeing to pay a higher excess if you need to make a claim, you can access lower premiums.
Any discounts that may apply. You can reduce the cost of cover by accessing any discounts your insurer offers, such as:
Discounts for buying online
Discounts for combining home insurance and contents insurance under one policy
Discounts for seniors
Loyalty discounts for long-time customers
Multi-policy discounts if you hold more than one policy with the same insurer
Want to save? Here's what not to do
Keep an eye out for these common traps and pitfalls when purchasing home insurance:
Assuming that cover applies. When choosing a policy, never assume that you will be covered for everything. From damage due to mould or rust, through to policies that don't include flood cover as standard, there are plenty of exclusions that may apply to cover, especially on cheaper policies. Read the Product Disclosure Statement (PDS) closely for full details of what is and isn't covered.
Cutting costs. One common mistake homeowners make in an effort to cut costs is failing to take out an adequate level of cover. Sure, choosing a lower level of cover will guarantee lower premiums, but will your policy offer enough protection if your home and/or contents are completely destroyed? Instead of cutting costs, make sure that any policy you purchase provides sufficient cover for your needs.
Failing to add extras. Another way homeowners try to keep home insurance costs down is by settling for a standard level of cover and not including the extra-cost options they need. For example, the benefits of adding electric motor burnout cover or accidental damage cover to your policy may well outweigh the cost involved, so make sure you purchase cover for all the risks that may affect your home and contents.
Choosing the wrong sum insured. The lower the sum insured you choose, the lower your home insurance premiums will be. However, don't choose your sum insured based on how your premiums will cost, as this puts you at real risk of being under-insured. Instead, make sure that your sum insured will adequately cover the cost of completely rebuilding your home and replacing all your contents.
Not shopping around. Don't just settle for the first home insurance quote you get; shop around and compare quotes from multiple insurers. Of course, you'll also need to look past the cost and examine the features each policy offers to determine whether it provides value for money.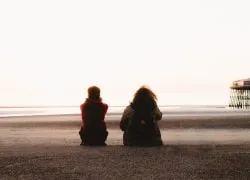 Bit of a commitment phobe? You can change your mind.
By law, you have a minimum 14-day "cooling off period" to cancel your policy.
That means you can get your money back if you haven't made a claim.
What to look for when reviewing home insurance costs
Don't just choose a home insurance policy based on how cheap the premium is. As well as considering the cost, make sure to take the following factors into account when comparing policies:
Benefits. Take a look at the list of all events and circumstances a policy covers. Is this suitable for you, or is there something missing that you could really benefit from?
Total replacement or sum insured cover. There are two types of home building insurance: total replacement policies cover all the costs to rebuild your home to the standard it was before an insured event, while sum insured policies cover up to a set amount for you to rebuild your home. Sum insured policies are more common but come with a bigger risk that you will end up being under-insured. Make sure you're aware which type of cover your policy offers.
Cover limits. Home insurance policies don't offer unlimited cover, so check the PDS for details of any cover limits that apply.
Excesses. How much excess will you need to pay when you make a claim? Is there only one excess or do multiple excesses apply? Can you adjust your excess amount to vary your premium?
Optional extras. Look at the optional extras you can include on your policy for an additional cost. Would you expect them to be included as standard rather than as extra-cost options? How much does your premium increase when you add those options?
Exclusions. Finally, check out the list of general exclusions to find out when your home insurance claim will not be covered. This will ensure that you don't get any nasty surprises in the future.
How can I reduce what I pay?
There are several simple things you can do to reduce the cost of home insurance, including:
Don't be afraid to switch. Unfortunately, loyalty doesn't get us too far these days. If you're finding that you're paying too much to insure your home, don't be afraid to jump ship to someone who is offering you a better deal.
Take out multiple policies. If you hold multiple policies with the same insurer - these could be home insurance, car insurance and other types of cover - you may be entitled to a multi-policy discount.
Don't make any claims. Many insurers offer a no-claim bonus, which sees the price of cover reduced when you don't make any claims on your policy.
Choose a higher excess. Increasing your excess amount will result in lower premiums.
Consider your cover needs. Carefully consider how much cover you need. Is your sum insured too high? Does your policy include extra-cost options that you don't really need? You can save money by choosing a lower level of cover, but be careful of under-insuring.
Take advantage of senior discounts. Some insurers offer premium discounts to people over 50 and seniors.
Buy online. Many insurers offer substantial discounts if you choose to buy a policy online.
Combine cover. You can usually reduce the cost of premiums by combining building insurance and contents insurance together into one home and contents policy.
Secure your home. If you introduce measures to deter burglars and thieves, for example installing security screens on all doors or purchasing a back-to-base security alarm, you can enjoy cheaper premiums.
Shop around. Many Australians simply pay their home insurance renewal when it arrives each year without comparing their options. However, you might be surprised to find out just how much you can save by comparing home and contents insurance policies. Obtain quotes from multiple insurers to see whether you can find better value for money elsewhere.
How much home insurance do I need?
This is the all-important question when choosing home insurance. According to research from the Insurance Council of Australia, 83% of Australian homeowners and renters are underinsured for their home and contents. And if you don't have enough cover to completely replace your home and all your personal possessions, under-insurance leaves you at risk of being significantly out of pocket if disaster strikes.
Trying to cut costs on home insurance cover is simply not worth the risk. Instead, consider tailoring cover to suit your needs by including extra-cost options with your policy. Common additional options include:
Cover for the burnout of electric motors (also known as fusion cover)
Domestic workers' compensation (only in WA, ACT and Tasmania)
Accidental damage cover (some policies include this as standard)
Personal valuables cover for items you regularly take with you when away from home, including jewellery and smartphones
FAQs
---
Read more:
Related Posts