Home insurance brokers
An experienced and reliable insurance broker can help you find the home insurance policy that's perfect for your needs.
We're reader-supported and may be paid when you visit links to partner sites. We don't compare all products in the market, but we're working on it!
If you're shopping around for a home insurance policy and you know exactly what you want and need, it's quick and easy to purchase cover online or over the phone. But if you're unsure about what cover you need or you don't understand all the technical insurance jargon, it might be worth getting help from an insurance broker.
Brokers can assess your cover requirements and help you find a policy that matches all of your needs. Let's take a closer look at how an insurance broker works and what they can do to help you.
What is a home insurance broker?
Insurance brokers are insurance experts. It's their job to provide insurance advice that's in your best interest, allowing you to make an informed decision and find the policy that's right for you. Brokers can work in one specialised insurance area or across a variety of different insurance types and they typically work independently of insurance companies.
When you meet with a home insurance broker, he or she will sit down with you and help you identify the risks that are facing your home and contents to help you decide what you need to insure. The broker can help you choose from a selection of suitable policies to find one that matches your needs, as well as answer any questions you have along the way.
When would I use a home insurance broker?
You may want to consider using a home insurance broker if you are unsure about how to find the right home and contents insurance for your needs. Home and contents insurance can be quite complicated and the policies are often filled with a range of confusing terms. It can also be difficult to work out which risks you should be insured against and which policies match your requirements.
If you need help making sense of the many different cover options available, enlisting the help of a home insurance broker is a good idea.
Are insurance brokers worth it?
There are many advantages of using an insurance broker, including:
Brokers take the time to assess your cover needs and budget and can help you work out the type and level of home insurance you need.
Brokers can help you understand the details of various policies, decipher insurance jargon and answer any questions you may have.
Brokers can help you access a wider range of policies and can share their in-depth understanding of the products available.
Brokers can access special deals and discounts and also negotiate a more affordable premium for you.
If you need to make a claim, your broker can guide you through the process and deal with the insurer on your behalf.
However, there are also some downsides that you should be aware of. For example, you may need to pay a fee to the broker for the advice they offer, even though many brokers are paid a commission from an insurance company when you purchase a policy. Your broker is required to advise you of any fees they charge or any commission they stand to receive.
There are also some situations in which using an insurance broker may not be worth the hassle, such as if you have relatively simple cover needs or you have a good understanding of how home insurance works.
How do I choose a home insurance broker?
You shouldn't simply choose the first insurance broker that you come across. Instead, shop around to find an experienced and properly qualified broker. Any broker you choose needs to be able to offer advice and assistance to help you find the right cover, so it's essential to be sure that you're dealing with someone you can trust.
A good place to start is with the National Insurance Brokers Association, which offers a handy Need-a-Broker service to help you find a local broker who is properly registered and qualified.
When considering an insurance broker, make sure to ask about:
The broker's qualifications
The range of services offered and the amount of experience with home insurance
If dealing with a large brokerage firm, who your point of contact will be
How much experience the broker has
Whether you will need to pay a fee or whether the broker receives a commission from insurers
Any references from previous clients
I have a problem with my insurance broker. What should I do?
All Australian insurance brokers are required to either hold an Australian Financial Services (AFS) licence, or be an authorised representative of an AFS licensee. Under the Corporations Act 2001, brokers must also satisfy certain standards when offering personal financial advice. They must always act in your best interest, provide advice that is appropriate for your situation and provide you with a Statement of Advice that outlines the advice that they have given you concerning your insurance policy.
If you ever have a complaint about the services offered by your home insurance broker, you should first raise the issue with the broker directly. All brokers have an internal dispute resolution process to help deal with complaints. If an appropriate resolution cannot be reached you can then take your complaint to the Australian Financial Complaints Authority (AFCA). The FOS is a free and independent external dispute resolution service and a representative will attempt to resolve your complaint fairly.
What's the difference between an insurance agent and an insurance broker?
While insurance brokers usually operate independently of insurance providers and are not aligned with any one company, insurance agents represent a particular insurance company. An agent can therefore provide guidance and advice on that specific company's insurance products, whereas a broker can help you explore and compare policies from a wider range of insurers.
How do insurance brokers get paid?
Brokers usually receive a commission from an insurance company for each policy they arrange on a customer's behalf. However, some brokers will also charge you a fee for their services. Your broker is legally required to declare any fees and commissions upfront, allowing you to make an informed decision about the advice and services being offered.
Are insurance brokers impartial?
Yes, as mentioned above, insurance brokers have a responsibility to act in your best interest, not their own. This means they will make every effort to assess your risks and cover requirements and then help you find a policy that's suitable for your needs.
Do insurance brokers customise insurance policies?
Insurance brokers can help you tailor your cover to suit your specific insurance needs. This could potentially involve choosing multiple policies from more than one insurer or helping you customise a policy to match your budget and cover all necessary risks. For example, the broker might help you add optional extras to your policy, vary your excess amount to adjust your premiums, increase your cover limits or generally make sure that the policy you choose is perfect for you.
Do home insurance brokers have access to better deals?
Using a home insurance broker can help you save money on the cost of cover. Brokers have access to a much wider range of home insurance products than the average consumer and they also have a network of contacts throughout the insurance industry. This knowledge and experience can help them to negotiate a better deal for their customers, allowing you to benefit from competitive premiums.
Brokers can also use their skills to help you access any premium discounts that may be available, such as reduced rates for seniors or multi-policy and loyalty discounts.
---
Get the latest home insurance news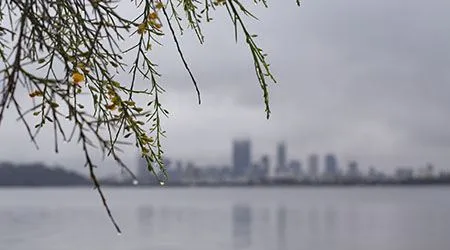 Home Insurance
Find out what your home insurance may cover you for if your property has been impacted by the severe weather of Ex-Cyclone Seroja. Plus, how to speed up your claim.
Read more…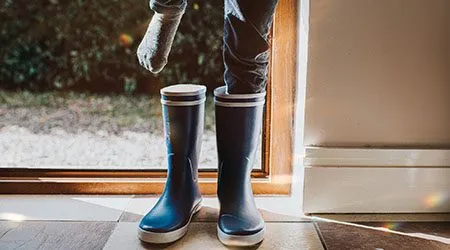 Home Insurance
Two insurance experts have urged Australians to look at their policies more closely, so they can get the most from their claim.
Read more…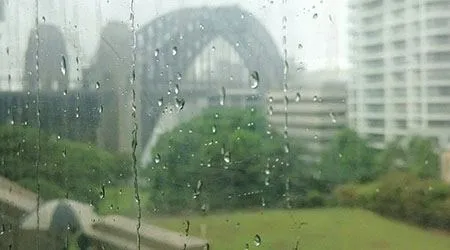 Home Insurance
Here's how to make your home insurance claim easier and how to access other support measures in place for affected homes.
Read more…
More guides on Finder