10 things you need to create a simple workout space and home gym
Beat your internal resistance and get a routine going with an easy gym set-up that you can create at home.
Additional reporting by Kate Syme-Lamont
Not everybody can make it to the gym once a day, but even 10 minutes at the beginning and the end of each day can make a huge difference to your stress levels, physical fitness and overall health. If you're starting from scratch, basic fitness equipment is a great start.
Our tip: Set up your equipment before you go to bed so you can wake up and get started first thing in the morning.
---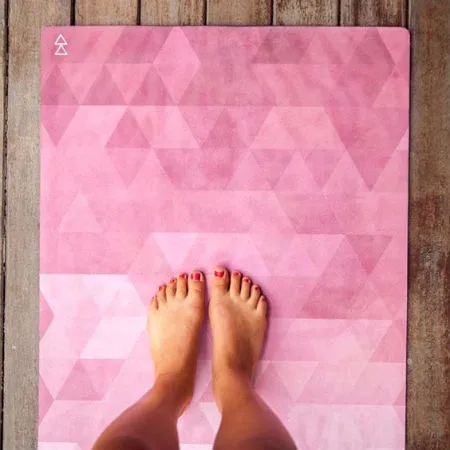 Image: Pinterest
1. A pilates or yoga mat
Yes, they are different. Pilates mats tend to be thicker and spongier to compensate for pressure placed on the spine during supine exercises, while yoga mats tend to be thinner and stickier to provide enough grip when doing poses. We suggest you go with whichever you find the most comfortable, but a mat to provide some support and comfort is essential for an at-home gym area.
Brands:
---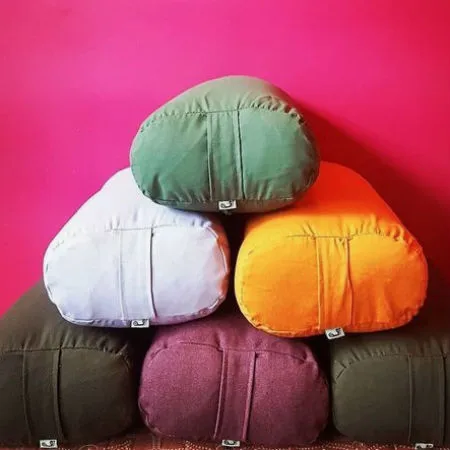 Image: Pinterest
2. A support pillow or cushion for warming up, winding down and relaxation
If you're not keen on spending extra money on a yoga-specific bolster, a small-sized cushion should suffice. It should be thick enough that when you place it under your bottom it lifts your hips slightly and allows your legs to relax in a cross-legged position. If you struggle with flexibility, place two extra pillows under your knees in this position.
---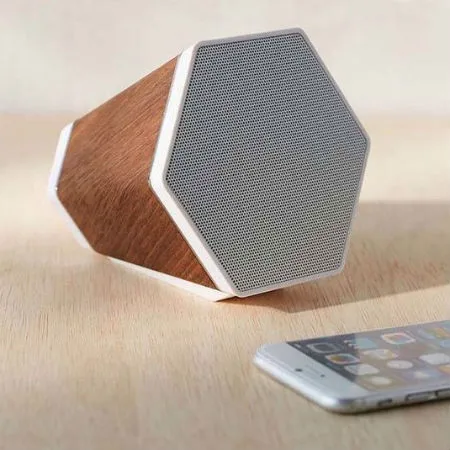 Image: Pinterest
3. A small sound system or portable speaker
Yogis can be touchy when it comes to music during practice, but we highly recommend it – especially if you tend to get street noise where you live. If you've got a sound system set up where you want to work out, or if you can bring a portable speaker with you, all you need to do is press play and get moving.
Brands:
---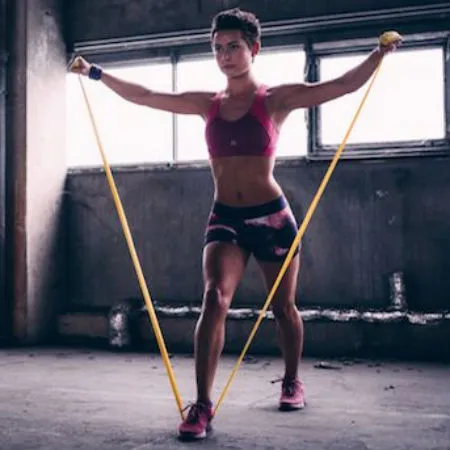 Image: Pinterest
4. A resistance band for stretching
No matter what your fitness level is, a resistance band can be an excellent tool for working on your strength and safely improving your flexibility throughout your workout, especially in the morning when your muscles are tighter. They are cheap, portable and easy to find online or in any sports store.
Brands:
---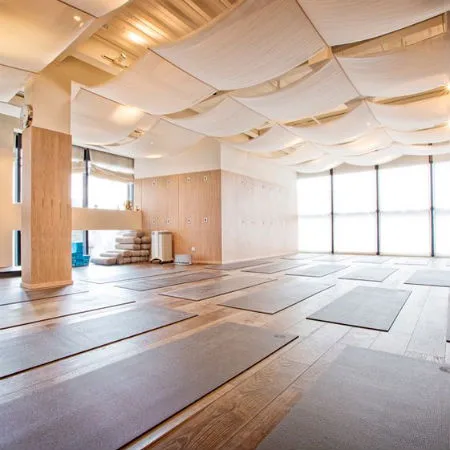 Image: Pinterest
5. Appropriate lighting
If your workout space is low on natural light, think about lighting to help you stay centered and focused. Lower wattage bulbs are great for creating a calming atmosphere and you'll automatically feel more relaxed if you're not blinded by harsher, fluorescent bulbs. We recommend warmer lights.
---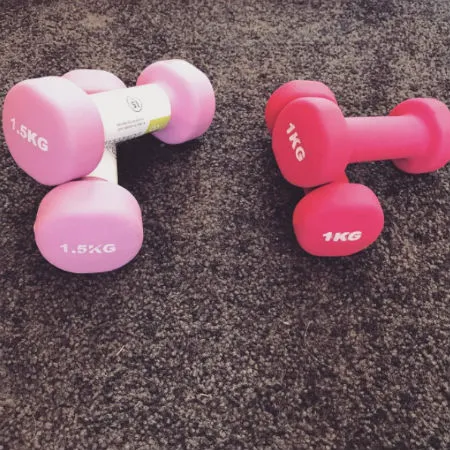 Image: Instagram
6. Free weights for increased strength
You can intensify squats and lunges by adding as little as a 0.5kg free weight in each hand. Using free weights rather than a machine for strength training can also provide benefits such as encouraging core strength and increasing your balance. If you don't want to buy weights use full water bottles instead.
Brands:
---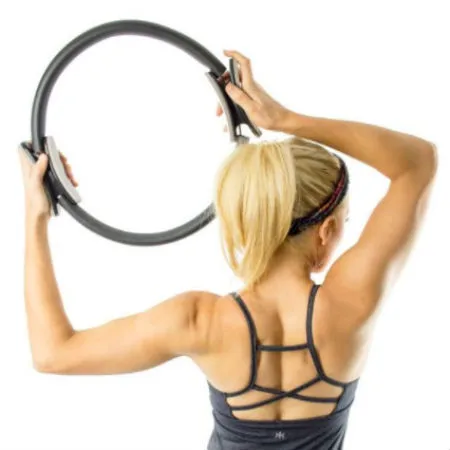 Image: Pinterest
7. A pilates ring
This multifunctional prop is fantastic for targeting specific muscle groups in a range of exercises, and can be used to hone in on your abs and pecs, or even to increase intensity during sit-ups. You'd be surprised how much of an impact it can have on your workout! Pick one up for cheap from Amazon or any sporting goods store.
Brands:
---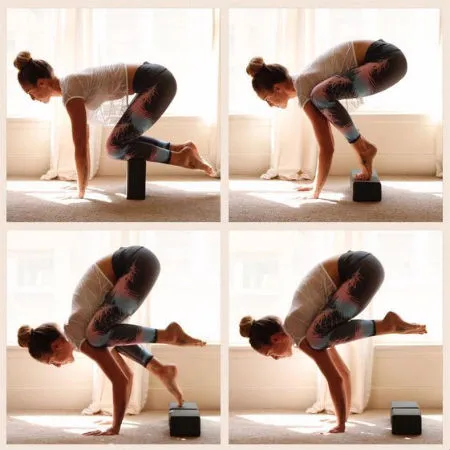 Image: Pinterest
8. Yoga blocks
Yoga blocks can be used for balance in more strenuous positions or can be added as extra support if you struggle with flexibility. They won't cost you much and are available from any sports equipment store, but if you don't want to buy one, a couple of thick books stacked on top of one another can work just as well.
Brands:
---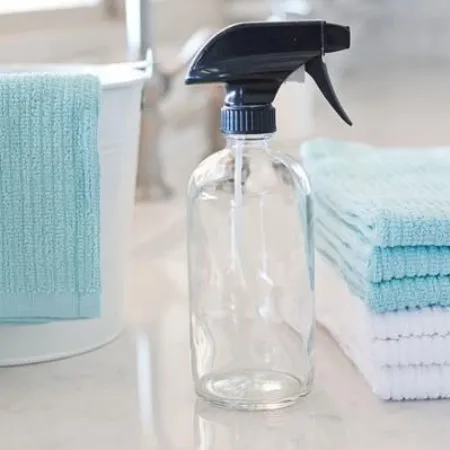 Image: Pinterest
9. Cleaning spray
Keep your equipment clean, hygienic and smelling fresh with a quick spritz and wipe down after you're done. Hygiene is incredibly important even if you're the only person who's using the equipment, because bacteria can start to grow if you're not diligent. You can make your own by mixing eucalyptus oil and water in a spray bottle.
---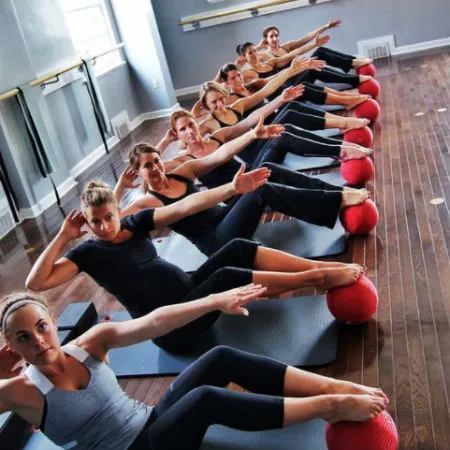 Image: Pinterest
10. A subscription to an online exercise program or free online videos
If you need the added motivation of a trainer or if you want new ideas for innovative workouts there are a range of exercise tutorial videos available online. If you're just starting a new regimen or a different exercise style, we recommend taking some classes first or seeking guidance from a qualified instructor to avoid injury.
Related Posts