Holiday loans
Planning for your next getaway? Compare holiday loans.
We're reader-supported and may be paid when you visit links to partner sites. We don't compare all products in the market, but we're working on it!
Please note that lenders may be restricting access to loans for holidays during the coronavirus pandemic. However, this might not apply to loans for holidays that you are planning far in advance. Contact the lender prior to submitting an application to find out what its policy is at this time.
It's also important to know what your travel restrictions are. For more information, visit our page on what you need to know about travelling during the coronavirus pandemic.
If you need a holiday but don't have the money to cover the cost of the trip, an unsecured personal loan can give you access to the funds you need to cover your travel, accommodation and expenses.
Find out if you can use a personal loan to pay for your holiday and whether it's right for you below.

How do holiday loans work?
Holiday loans, also known as travel loans, are unsecured personal loans that allow you to use the funds to finance a holiday. Most personal loans allow you to spend the money on any worthwhile purchase or expense, and this generally includes holidays and any other trips.
With a holiday loan, you can generally borrow from $2,000 up to around $50,000 and have between 1 and 7 years to pay it back. You can opt for either a fixed or variable interest rate, typically varying from 8% p.a. to 17% p.a. However, this will vary depending on the type of loan you opt for and your personal credit history.
Holiday personal loans come in three main types:
The most common form of holiday loan is a term loan. With term loans, a set loan term applies.
A line of credit personal loan enables you to draw from a credit limit as you require. With a line of credit, the term is ongoing and repayments are flexible. Generally, you only make repayments on the amount you've actually used.
Some lenders also offer loans that are specifically tailored to travel. You may be able to spread payments for a tour or travel package out over the few months before you leave, or you could be given an interest-free term on a travel loan. Two examples of these types of programs are Tigerair and Zip Money.
How can I get a holiday loan?
Applying for a holiday loan is like applying for any other unsecured personal loan. You can usually do this online, over the phone or in a branch.
Like other forms of personal loan, you will almost always be required to be a citizen or permanent resident of Australia, and you will always be required to be 18 years old or over in order to qualify for finance. You'll need to provide some form of ID, such as an Australian driver's licence or passport, documents such as bank statements, and some proof of employment. You will also usually be required to have a good credit score.
Can I get a travel loan with bad credit?
Because they are unsecured forms of personal finance, having a good or excellent credit rating is often required. This is because the lack of security poses a greater risk to the lender.
While there are some forms of unsecured bad credit finance, these will likely carry much higher costs than standard personal loans. If you have a poor credit rating, it might be better to delay your holiday plans and take some steps to improve your score before taking out a travel loan. This will put you in better standing for lower cost finance in the future. It may also give you time to put some savings aside for your holiday.
Are there restrictions on how I can use a holiday loan?
With an unsecured personal loan, there are generally no restrictions as to how you can use the funds – as long as they are legitimate. When you apply for a loan, the lender will ask you to list how you will use the funds as part of the application process. If the loan is for a holiday, you would select "holiday" or "travel".
If you're applying for a loan from a travel loan provider, such as with holiday payment deferral programs, you will be required to use the funds as set out in the terms.

How can you compare holiday loans?
Fixed or variable interest rate. A fixed rate allows you to lock in a specific rate for the life of your loan, whereas a variable rate may change over the course of the loan. Though you run the risk of the rate increasing, a variable rate loan often has fewer restrictions. For example, you can usually repay the loan early without penalty or make additional repayments throughout the loan term. Fixed rate loans generally have shorter terms, up to five years, whereas variable rate loans can last for as long as seven.
Cost of repayments. When calculating the cost of your repayments, you should take into account the interest rate you will be charged as well as any ongoing account keeping fees. This is because these will contribute significantly to the overall cost of the loan. If you are able to afford higher repayments, doing so could reduce the amount you pay over the life of your loan. Using a repayment calculator can help you plan how you can repay the loan ahead of time.
Loan term. Personal loans generally have a minimum term of one year and a maximum term of seven years. A longer loan term may reduce the size of the repayments you need to make, but will generally mean you pay more in interest over the life of the loan.
Additional features. Take a look at the features being offered by some lenders and decide if you want to take advantage of them. Some lenders offer cheaper travel insurance with their holiday loans as a package deal. It may be worth looking into this and comparing the costs with other insurance providers.
Symple Loans Personal Loan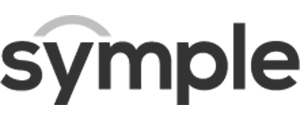 Symple Loans Personal Loan
Quick approvals
Flexible repayment options
Personalised interest rate

100% confidential application
Symple Loans Personal Loan
Get access to flexible repayment options and next-day funding with a Symple personal loan.
Interest rate: 5.75% p.a.
Comparison rate: 6.47% p.a.
Interest rate type: Variable
Establishment fee: from 0% to 5% of the loan amount
Minimum loan amount: $5,000
Maximum loan amount: $50,000
Loans that can be used for holidays
Some holiday loans available in January 2021
What should you consider before applying?
Before you apply for a holiday loan, you should determine the cost of your repayments and decide whether they will be affordable for you. You should also ensure that the amount that you borrow will be sufficient for your holiday and figure out whether the loan term will be manageable. Remember that you will likely have to make repayments while you are away, so make sure you budget for this.
How much does a holiday loan cost?
As mentioned above, interest rates on holiday loans usually vary between 8% p.a. and 17% p.a. You may also be expected to pay:
Establishment fee. This is an upfront fee at loan set-up.
Monthly fees. Ongoing fees, such as monthly or account keeping fees may also be charged.
Early and extra repayment fees. If you wish to have the freedom to make additional repayments on your loan or to pay it off early, ensure that you find a lender that does not charge these fees.
Late payment penalties. Most lenders charge a fee if you miss a payment on your loan.
Are there alternatives to a holiday loan?
A holiday loan is just one way to cover travel costs. Alternatives include: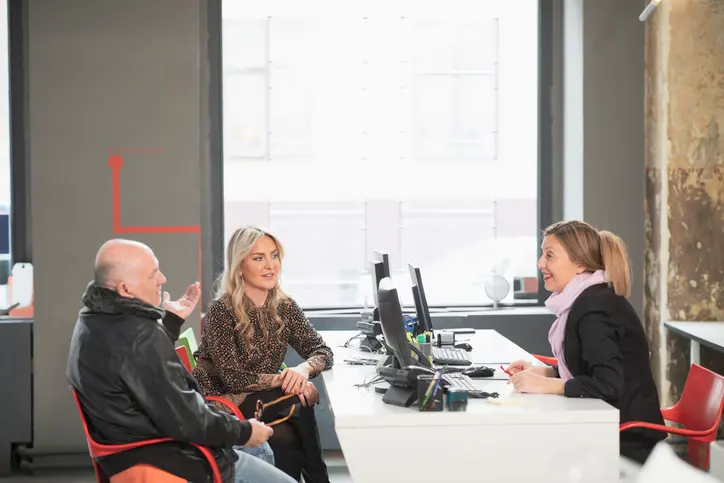 Travel agencies
Some travel companies and agencies offer finance arrangements with their holiday packages. You may find agencies where you can pay an upfront deposit and spread the remaining cost over a set period of time. However, beware that these types of loans may have high costs and fees attached.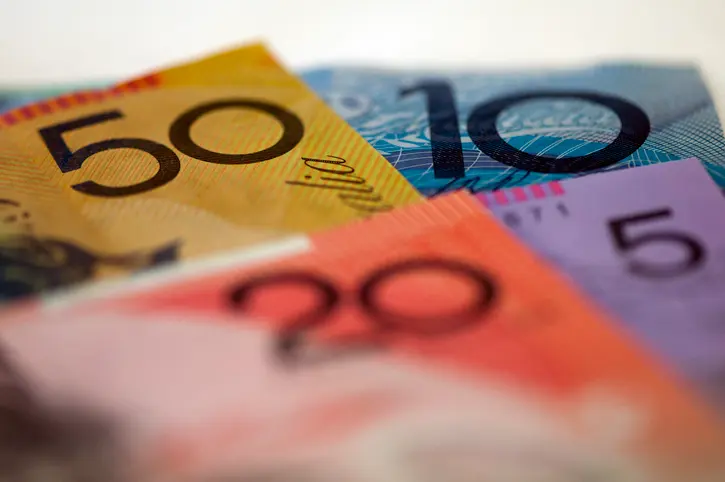 Savings
You can use your savings to pay for a holiday and avoid paying for a loan. If your savings only cover part of your holiday you can still opt to take out a smaller loan and save money.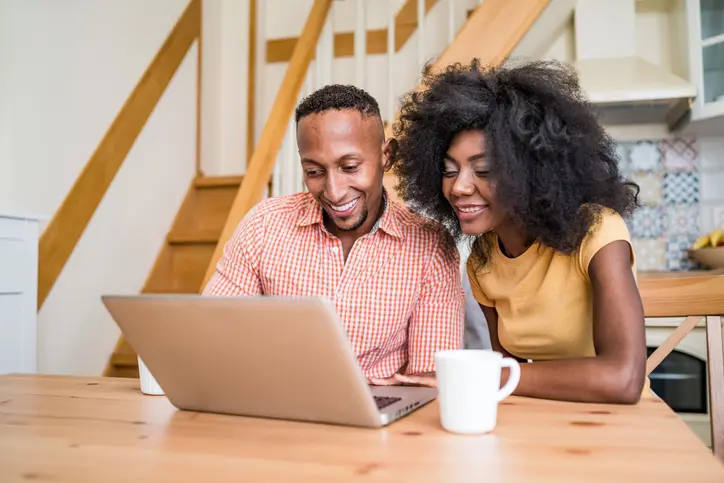 Credit cards
You can use your credit card to pay for your holiday. You can also consider a card with a 0% interest introductory period. However, bear in mind that most cards impose foreign usage fees, as well as cash withdrawal charges, though you may be able to find low-cost options for this if you do your research.
Can I start repaying my loan when I get home from my holiday?
Unfortunately, most personal loans require you to start making repayments right away. These are usually weekly, fortnightly or monthly, depending on your circumstances. This might be difficult for people who are planning on going on a longer-term trip, such as a year-long travel experience.
Personal loan lenders usually determine your eligibility for a loan based on your income and your ability to repay. If you are hoping to go on a longer trip (and therefore potentially leave your current employment) it is essential that you have enough money saved to meet repayments as you travel. Calculate how much of your loan you will be expected to repay before you return to employment and ensure that enough money is set aside. It's also a good idea to set some extra money aside for extenuating circumstances, such as having more time out of employment than you expected when you return.
How to apply for a travel loan
To apply for an unsecured personal loan you should first compare your options using the table on this page. Once you have chosen a loan, click "Go to site". Eligibility criteria differ between lenders, so check that you meet the criteria before you apply.
You will also need to provide certain information to apply. This may include personal details such as your name and address, financial details including your income, assets and debts and your employer's name and contact details.
More guides on Finder