Holiday home insurance
Holiday home insurance will protect your beloved getaway whether you rent it out on Airbnb or keep it all to yourself.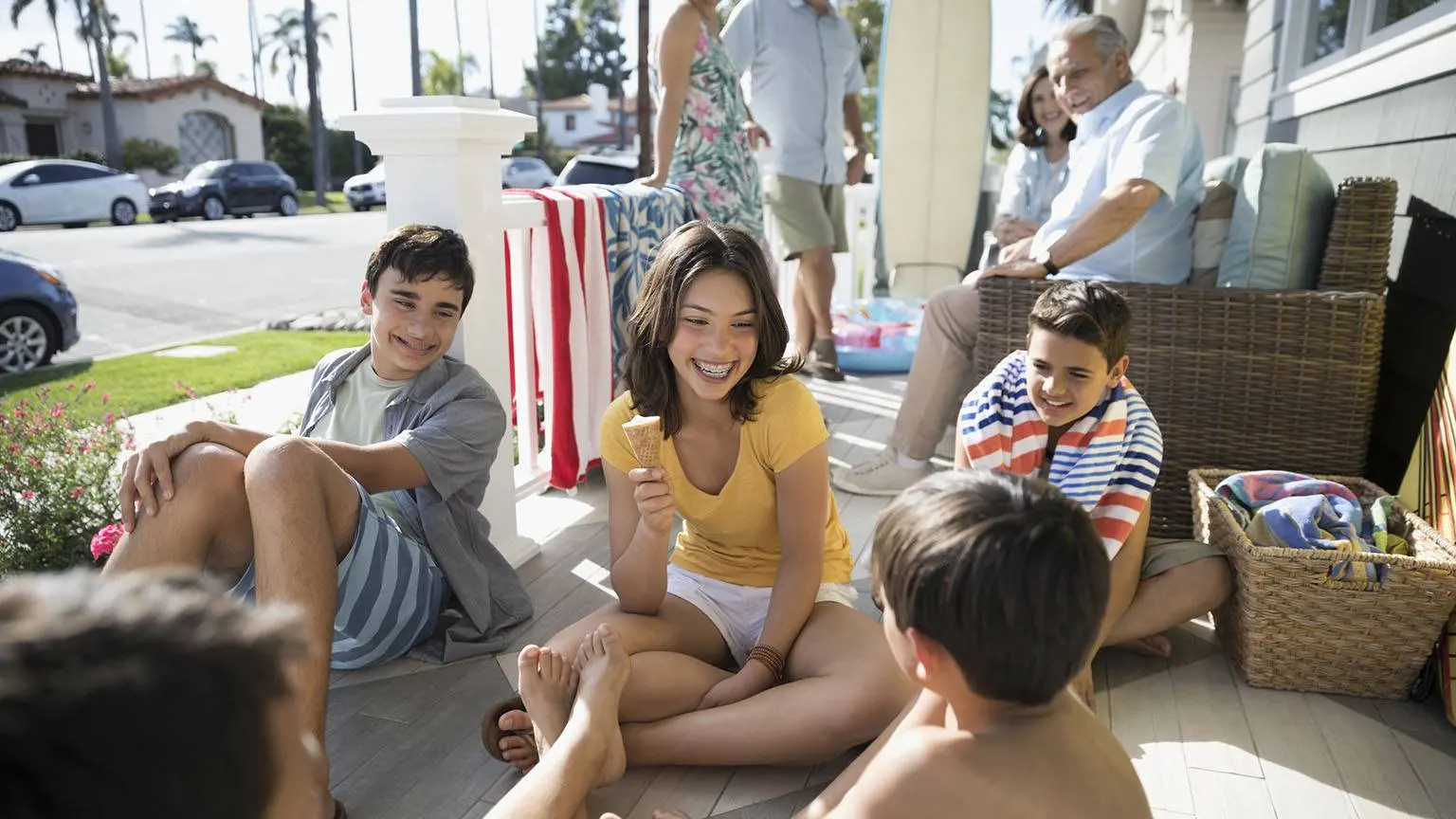 The type of insurance you'll need for a holiday home depends on how you're using it. If you're renting it out on Airbnb or Stayz, you'll need to look for a policy like landlord insurance. This will cover you for things like tenants damaging your property, as well as your home itself.
Keep your holiday home all to yourself? Then you'll need a home insurance policy that doesn't mind if you won't be there half the year. Most insurers will give you a limit of leaving your place unoccupied for a maximum of 60 days, but you can probably extend this through just getting in touch with your insurer.
Who is still offering landlord insurance?
As of 3 July 2020, the following brands are still offering new landlord insurance policies. All existing policies should be respected, but it's best to check directly with your insurer.
| Provider | Are they still offering landlord insurance? | Are they offering tenant default options? | Apply |
| --- | --- | --- | --- |
| | | | Get quote |
| | | | |
| | | | Get quote |
| | | | Get quote |
| | | | Get quote |
| | | | |
| | | | |
| | | | |
| | | | |
| | | | |
| | | | |
| | | | |
| | | | |
| | | | |
| | | | |
| | | | |
| | | | |
Protect your Airbnb - get landlord insurance
Why your home and contents insurance won't cover you if you're renting your place out
A typical home and contents insurance policy won't cover you while renting your home out on Airbnb. Even so, you will generally need to tell your insurer that you plan on accommodating paying guests.
Some of the relevant terms you'll likely find in your home insurance are:
No cover for business activities. Renting out your home counts as a business activity, and you generally won't be covered for any subsequent loss or damage.
No cover for damage caused by guests on the property with your consent. The renter/hoster relationship counts as giving permission for guests to enter the property, and you won't be covered for any damage or theft they cause.
Your obligation to inform the insurer. If you're planning on starting a "home business", including renting your place out on Airbnb, you need to let the insurer know.
Between these conditions, a typical home insurance policy will generally not cover you for hosting paying guests in any way, although you are still required to inform the insurer that you're renting the property.
You'll need to take out landlord insurance
Instead, you will most likely need to take out a landlord insurance policy as an extension to your home and contents insurance, or a specialised short-term rental insurance policy to be effectively covered.
Specialised short-term rental insurance. Policies specially designed for renting out holiday homes. Some are relatively new products, created specifically for renting homes on Airbnb and elsewhere.
Landlord insurance. Policies designed for landlords who rent to long- and short-term tenants. These can often be used for renting out homes on Airbnb, Stayz and other sites.
How do short-term rental insurance and landlord insurance work?
You might think of these insurance types as extensions for your standard home and contents cover. With it, you can be covered against:
Malicious and accidental damage caused by tenants and their guests
Theft by tenants and their guests
Loss of rental income if a tenant defaults on payment
Loss of rental income if your property is left uninhabitable following damage
Loss of rental income if something happens to the tenant so that they are unable to pay
Changing keys and locks if a tenant doesn't return the keys
Loss of rental income if your property is left inaccessible and unrentable for reasons beyond your control
Legal expenses incurred while taking certain actions against tenants
Legal liability, such as if guests slip and fall, die, or otherwise hold you legally liable for their injury, death or property damage
Damage to property contents that have been provided for guest use
This insurance can be invaluable for everyone who plans on renting out their homes, and you'll typically find these items covered with both landlord insurance and specialised short stay rental insurance.
To work out which kind of holiday home cover is best for you, you'll need to go over the policies and match them to your needs.
Where to get specialised short-term rental insurance
The "sharing economy" is still new, so there are very few insurance providers who offer short-term rental insurance. Two of them are:
Terri Scheer: A landlord insurance specialist, that has also started offering its own short- term rental cover.
ShareCover: A new addition to the market especially designed for short-term rental cover.

This type of cover might be a more suitable choice if you only occasionally rent out your home. The main difficulty is that there are relatively few providers, and the cover might not suit your needs.
Where to get landlord insurance
These kinds of landlord insurance policies are often designed for professional use by full-time landlords and holiday home managers, but can also used by people renting out their homes part-time.
The policies are generally widely available from the same insurers as provide home and contents cover.
Compared to short-term rental cover, these policies will often have higher limits. For example, a short-term rental policy might only cover up to 12 weeks of lost earnings if your rental property is uninhabitable. A landlord insurance policy, however, might cover up to 52 weeks.
If you'll be renting out your property for extended periods, you may decide that landlord insurance is preferable to short-term rental cover.
How does Airbnb insurance and the Host Guarantee work?
Some rental platforms, such as Airbnb, also provide their own forms of complimentary insurance and "guarantees" to their hosts. However, the actual protection these provide may be limited.
Consider what you're actually getting with the Airbnb "Host Guarantee" and "Host Protection Insurance."
How the Airbnb Host Guarantee works
Generally, this is a guarantee that hosts can get reimbursed by Airbnb for up to $1 million of property damage expenses.
It's important to note that the Host Guarantee is not an insurance policy, and Airbnb strongly recommends that you don't try using it as a replacement for full insurance. Instead, it's part of the terms and conditions you agree to when renting with Airbnb.
If you read the fine print, you will realise that one of these conditions is that you acknowledge that the Host Guarantee is provided "solely for the purpose of promoting use of the Airbnb Platform by building customer loyalty and strengthening customer confidence", rather than actually delivering any protection.
Like other insurance policies, the Host Guarantee includes a range of conditions, and set steps you need to follow in order to file a claim and exclusions. Unlike insurance, these conditions are not legally required to be reasonable or realistic.
How to make a claim under the Airbnb Host Guarantee
There are very specific steps you will need to follow in order to actually make a claim, including seeking appropriate compensation from the guest and any other parties before going to the Airbnb Host Guarantee.
You will also need to provide proof of ownership and value of any damaged or destroyed items, and Airbnb is allowed to choose how much they're worth, using a formula set out in the terms and conditions.
Also, if you are found to have breached the other Airbnb terms of service or Airbnb payments terms of service in any way, your claim may be rejected. This includes requirements such as "disclosing any deficiencies" in the property which might be broadly interpreted at Airbnb's discretion.
You're required to strictly follow all other Airbnb terms and conditions to the letter before you can even start following the separate Host Guarantee terms and conditions.
Assuming you do manage to get this far, and end up making a successful claim in line with all the terms and conditions, and it gets declined anyway, you are only able to follow the dispute resolution procedures set out in the Host Guarantee agreement.
You generally cannot bring a legal case against Airbnb, because one of the terms is that you've waived any right to "class actions or representative proceedings."
Instead, you will be required to file a complaint with the American Arbitration Association (AAA), even if you live in Australia, and pay any appropriate filing and service fees. From here, the dispute will be resolved in a manner consistent with the AAA rules, as amended by the dispute resolution procedures laid out in the Airbnb Host Guarantee terms and conditions.
This AAA resolution may require both you and Airbnb to provide more documents and information. Failure to do so, or failure to follow the separate AAA rules may lead to your dispute filing being denied.
Does the Host Guarantee offer effective protection?
By signing up for Airbnb you have already agreed, as per the terms and conditions, that the Host Guarantee is not designed or intended to offer effective protection, and that having an alternative form of insurance is a good idea.
How does Airbnb Host Protection Insurance work?
Airbnb Host Protection Insurance (HPI) is liability insurance only, in the event of you (the host) being legally liable for a guest's injury or property damage. It does not cover any kind of property damage at all.
According to the Airbnb website, some examples of situations this might cover are:
A guest breaks a wrist after slipping on the rug and brings a claim for injury against the host.
A guest is injured when a treadmill breaks during a workout, and that guest brings a claim for injury against the host and the landlord.
A guest accidentally drops a suitcase on a third party's foot in the lobby. The third party brings a claim for the injury against the host and the landlord.
The cover HPI provides is generally very limited compared to the type of liability cover found with a typical landlord insurance policy. HPI only features US$1 million of liability insurance per 12-month period.
It might sound like a lot, but if you're unlucky enough to face multiple claims in a 12-month period, HPI might reach the limits very quickly, and you might find yourself with an unpayable financial burden after reaching the $1 million limit.
By contrast, a typical Australian landlord insurance policy will often include up to $20 million of liability cover per incident, while short-term rental insurance like ShareCover has $10 million of liability cover. This is a much higher level of protection than HPI.
It's also important to note that HPI comes with an extensive list of exclusions, and may not cover some of the most serious claims, such as death, for example, if an elderly guest passes away after tripping and falling on your property.
HPI provides some protection, but it's generally nowhere near as much as you'll get with a standard landlord insurance policy in Australia, and has a range of strict exclusions.
How does Stayz insurance work?
As a condition of renting your home on Stayz you are required to have appropriate home, contents and public liability insurance for your property, and the rental business.
This generally means you're required to hold an appropriate landlord insurance policy, or short-term rental insurance.

Are there any other options?
Airbnb and Stayz aren't the only sites you can rent your house on, and others may offer their own insurances or guarantees which may differ to Airbnbs.
What if you don't rent your holiday home to others?
Does the thought of strangers rummaging through your home make you nervous? Maybe you're the type who wants to keep their holiday home all to themselves instead of renting it out. More power to you!
But if you only get to visit your holiday home a few times a year, you'll have to make special arrangements with your insurer to cover the home while it's unoccupied.
It's common for home insurance policies to exclude you from cover when the home sits unoccupied for a length of time, usually 60 days. However, most of them will consider extending this beyond 60 days as long as you tell them before hand and they agree to it in writing.
Other insurers will charge you an additional excess after that 60-day mark instead of making you ask for permission or completely cutting you off. This out-of-pocket expense will simply be added on top of your normal excess.
In either case, you'll usually be expected to keep your holiday home maintained. You can do this by organising someone to keep the laws mowed, collect the mail and check in on the home every once in a while.
---
Get the latest home insurance news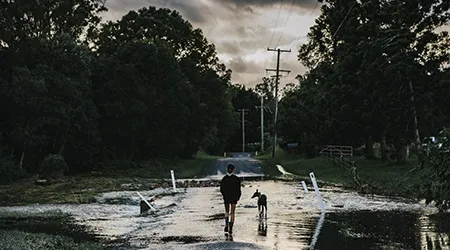 Home Insurance
Here's how your home insurance could help with flood damage, fallen trees and even spoiled food. Read more…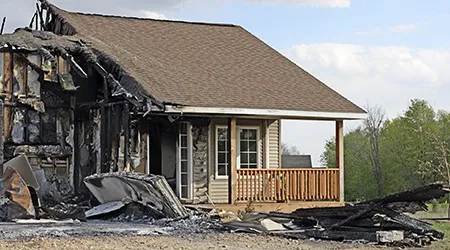 Bushfire victims are being warned of another potential danger, as scammers often strike in the wake of a natural disaster. Read more…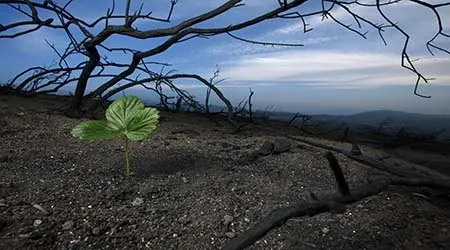 Picture: GettyImages
Related Posts