History of savings account interest rates
See how official interest rates and the standard variable savings account rates offered by Australian banks have moved since 2012.
With savings available at-call, a savings account could be a suitable option if you need flexibility. Looking at historical savings account rates can help you make an informed decision when choosing a bank in terms of it's movement alongside the cash rate.
When comparing savings accounts there are usually two types of rates you should look at: the bonus (or honeymoon) variable rate and the standard variable rate. The standard variable rate reflects the true value of the account as this is what's given when you don't meet the conditions to receive the bonus rate. The bonus rate typically has a few conditions attached, such as deposit/withdrawals requirements or is only an introductory offer, so it expires after a few months.
The relationship between the official cash rate and interest rates on savings accounts and term deposits is positive, which means that a higher cash rate usually translates to a higher interest rate on savings accounts. For more information on this relationship, see this page.
See historical savings account rates below.
High interest savings account offer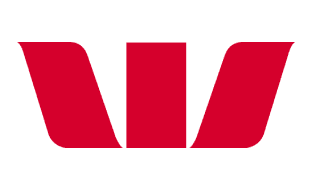 Westpac Life (18-29 year olds only)
High interest savings account offer
Under 30? You can earn an ongoing, variable 3% p.a. each month you grow your balance (excluding interest earned) and make 5+ transactions from your linked Westpac Choice transaction account. This bonus rate offer is available on balances up to $30,000 for customers aged 18-29.
Maximum Rate: 3% p.a.
Standard Variable Rate: 0.4% p.a.
Monthly deposit required: $1
Monthly fees: $0
See current savings account rates below.
Picture: Shutterstock
You may also be interested in
Previous rate averages
See how the online savings account or bonus savings account you're considering performs compared to previous average market rates.
| Bonus Savings Accounts | January | July | Online Savings Accounts | January | July |
| --- | --- | --- | --- | --- | --- |
| 2008 | 4.90 | 5.50 | 2008 | 6.65 | 7.30 |
| 2009 | 3.20 | 2.15 | 2009 | 4.40 | 3.20 |
| 2010 | 2.95 | 4.35 | 2010 | 3.95 | 4.50 |
| 2011 | 4.75 | 5.30 | 2011 | 4.75 | 4.75 |
| 2012 | 5.05 | 5.00 | 2012 | 4.35 | 3.60 |
| 2013 | 4.50 | 4.25 | 2013 | 3.05 | 2.75 |
| 2014 | 3.95 | 3.80 | 2014 | 2.50 | 2.50 |
| 2015 | 3.40 | 2.75 | 2015 | 2.45 | 1.90 |
| 2016 | 2.65 | 2.30 | 2016 | 1.80 | 1.55 |
Related Posts