Highchair Finder: Give your child a boost with the right highchair
How to find the a highchair that keeps your child safe and comfortable.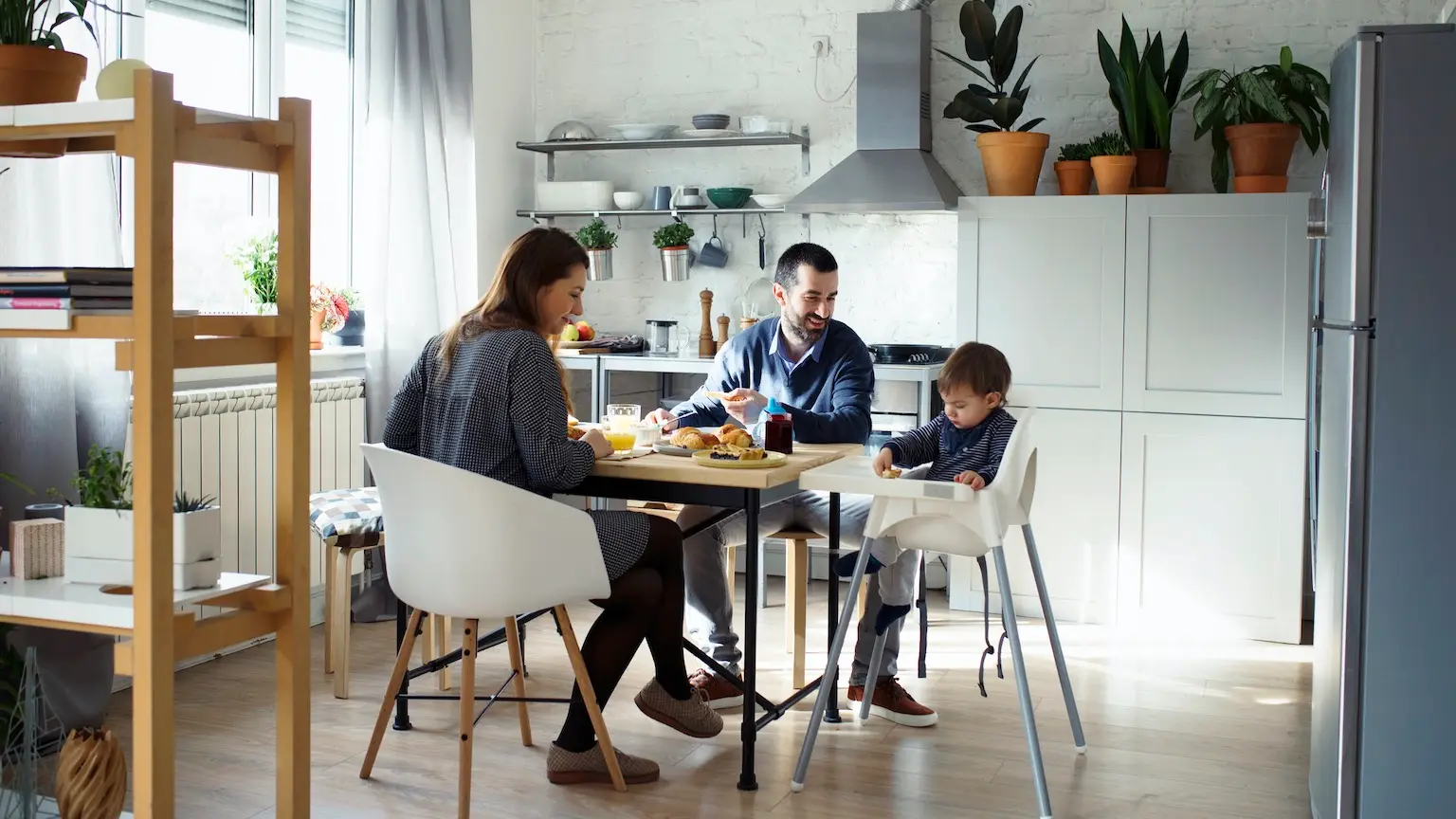 We're reader-supported and may be paid when you visit links to partner sites. We don't compare all products in the market, but we're working on it!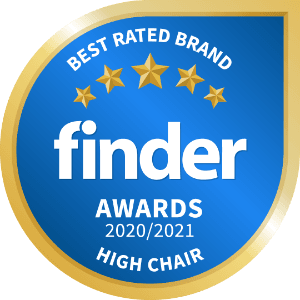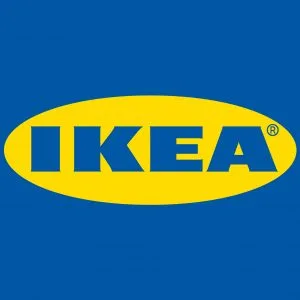 Best Rated High Chairs Brand: IKEA
IKEA has trumped other brands such as Kmart, Target and Mother's Choice to win this year's award for best high chair. It topped the list for ease of cleaning, portability and value for money.
Quick facts about highchairs:
Highchairs allow babies to sit and eat at the dinner table, breakfast bar or wherever you have your meals.
Quality highchairs are secure, sturdy, adjustable, easy to clean and simple to use.
Benefits of using a highchair
There are three main reasons to consider a highchair for your child. These are:
Safety. The number one reason for investing in a highchair is safety. highchairs should stop your child from slipping, sliding and climbing about. Well-harnessed and secured seats will give you peace of mind at meal time and allow you to concentrate on feeding your child.
Cleanliness. Babies are messy eaters. A highchair can capture a lot of the mess, saving your floors, carpets and tables from years of harm. Having a child can be a constant battle against mess. highchairs, especially those with tray tables, can be a competitive edge.
Inclusivity. Babies typically use highchairs until the age of two or three. Those can be formative years of growth and having your child sitting, involved, at the family dinner table can be invaluable.
Types of highchairs
highchairs come in several designs and styles. When choosing which type of highchair you want, you're essentially choosing between basic models and full-featured models that may be multipurpose.
Basic. You can get basic highchairs, usually made from plastic, for around $50. Basic highchairs serve one purpose; providing a safe and secure place for your child to sit and eat. These may be adjustable, but won't come with the bells and whistles of other models.
Full-featured. Full-featured highchairs can cost up to $800. These more expensive models are often multipurpose and tend to be appropriate for toddlers and young children as well as babies. They may offer a range of extra features such as wheels, gas height adjustments or more luxurious materials.
How to compare highchairs
When choosing a highchair be sure to consider:
Harness
Safety is the number one feature to consider when choosing a highchair and a good harness is the starting point. The best-regarded harness designs are "5-point" harnesses. These strap in at the shoulders, waist and crotch. You should make sure that any buckles, ties or locking features are easy for you to use, but difficult for your child to undo.
In terms of specifics, shoulder-height shoulder straps are generally a better restraint than shoulder straps that connect to the waist strap. Crotch straps or restraints should be positioned close enough to the back of the chair so your child can't slip through one of the leg holes.
Stability
Secondary to a good harness, you want to ensure a highchair is stable. Give it a shake and make sure the feet don't slip around. Chances are your child will wriggle and squirm at one time or another. You don't want any squeaking or wobbly parts.
Height
Ideally your chair will have adjustable legs, allowing you to alter the seat height as needed. Height is important, your child will grow and you might have a kitchen countertop that sits higher than a dining table. Being able to adjust the seat height means your highchair will service your child more often over a longer period of time.
Wheels
Decide if you want a chair with wheels. If you're opting for a heavier chair, wheels may be a necessary feature. If you're aiming for a lightweight design then wheels might become less of a concern. If you're going with wheels, make sure they have a strong locking mechanism, so that your baby doesn't wheel away from the table.
Seat
Just as you want to be able adjust the seat height, you will want to be able to adjust the seat size. Your child will grow and you don't want to be buying a new chair every time you're buying a new outfit. Some chairs have adjustable arm widths, others rely on the harness to be adjusted to cater to growth.
Tray
Most highchairs are designed to be eaten at and come with an eating tray. Detachable trays are often the most convenient option. They allow you to securely harness your child without any hindrance, before simply slotting or clicking on. Detachable trays are also easier to wash, which is handy as they tend to catch most of the mess.
Design
There are a number of design features to look for, of which personal preference is the deciding factor. Do you want foldable and lightweight chair? Do you want a chair made of a luxury material that's hard to clean or a cheap plastic that can be washed easily? Do you want a storage basket under the seat? Think of how and where you would use a highchair, then choose a design that will suit your needs.
Alternatives
If you're looking for an alternative to a highchair, there are other options. These include:
Attachable harnesses. Simply buy a harness that can clip, tie or fix onto an existing chair. These can be a great option for flexibility, as you can move them from chair to chair as needed.
Boosters. Similar to harnesses, boosters are fitted or placed onto existing seats. They offer a lift in height, as well as safety straps.< li>
Clip-on (hook-on) seats. These are seats that don't have legs, but are rather clipped onto and supported by a table. They are seen to be space savers, easy to store and simple to move from table to table. They don't offer the same flexibility in terms of adjustments as your child grows, as greater weights are harder to support without chair legs.
Junior chairs. These are an alternative to the multipurpose highchair. As your child grows you may no longer feel the need to use a harness. A junior chair acts as a bridge between highchair and regular dining chair. Junior chairs offer elevated seating heights that allow younger children to eat at a comfortable level.
Best rated highchair brand award breakdown
| | Total Score | Overall rating | Value for Money | Ease of cleaning | Key safety | Portability |
| --- | --- | --- | --- | --- | --- | --- |
| Other | 8.33 | 4.63 | 4.44 | 4.38 | 4.44 | 4 |
| IKEA | 8.01 | 4.33 | 4.57 | 4.47 | 4.08 | 4.24 |
| Babylove | 7.87 | 4.25 | 4.19 | 4.17 | 4.31 | 4.19 |
| Kmart | 7.72 | 4.16 | 4.42 | 4.1 | 4.28 | 4.14 |
| Target | 7.7 | 4.11 | 4.3 | 4.34 | 4.11 | 4.11 |
| Peg Perego | 7.57 | 4.32 | 3.92 | 4.12 | 4.2 | 4.04 |
| Mother's Choice | 7.52 | 4.14 | 3.93 | 3.95 | 4.05 | 3.83 |
| Stokke | 7.11 | 3.88 | 3.81 | 4.04 | 4.23 | 3.81 |
| Mocka | 7.07 | 3.84 | 4.12 | 3.64 | 3.84 | 3.8 |
Data: Finder Retail Brand Survey, 2020, Kantar. Metric out of 5 stars unless indicated. Methodology and more info.

More guides on Finder