What you should know about high-intensity low-impact training
High-intensity impact training (HIIT) can have a lot of plus points, but you can also benefit from a version that offers good intensity but has less impact on the joints. We look at the pros and cons of high-intensity low-impact training (HILIT) workouts so you can decide whether it's for you.
High-intensity impact training is great for burning fat but as a high-impact workout, it's not for everyone. If you're coming back from an injury or just don't get on well with high-impact workouts, you'll love the idea of high-intensity low-impact training. You might hear it called low-intensity steady state (LISS), which refers to the fact that your heart rate doesn't rise as high as it would during HIIT workouts.
What is high-intensity low-impact training?
As you might have guessed from the name, HILIT workouts are pretty intensive but they can be a lot kinder on the joints than HIIT exercises. You need a bit of impact to help with bone density but it can be a fine balance. Too much impact can put a lot of stress on your joints and bones, which can sometimes do more harm than good.
It works on a similar basis as HIIT, with short rests between sets of activities. If you're not a regular exerciser, you might need a longer break in between intervals and that's perfectly okay.
A few examples of HILIT include the following:
Walking at a brisk enough pace to get your heart rate up
Interval training such as walking uphill on a treadmill in sessions or adding hill walks to fast walks
Using walking poles to increase the intensity of fast walking
Hiking (especially if you're going uphill!)
Using the step machine at the gym at the end of a workout or as a short burst in the middle of it
Step aerobics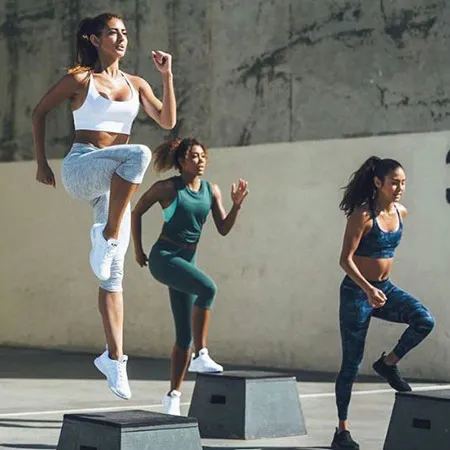 Adding upper body movements into exercises means that your body has to work a bit harder. This can be as simple as really swinging your arms as you walk or getting your arms above your head while you're doing step aerobics. Doing walking lunges or squats as part of your walking routine is another easy way to up the intensity.
Because it's not as intense as HIIT and doesn't increase your heart rate as much, you need to do HILIT for a bit longer to get the benefits. Something between 40 and 60 minutes is generally recommended.
Who does it suit?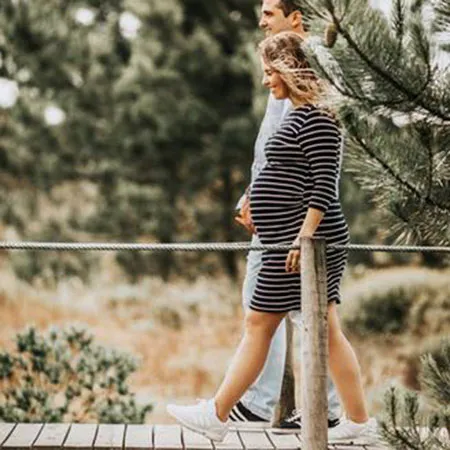 If you're worried that HIIT is too hard on your joints, HILIT might work a lot better for you. It's ideal if you tick any of the following boxes:
You're pregnant
You're new to the idea of regular exercise and need something that isn't too intense
You're overweight but need to start doing exercise
You've had injuries that have affected your joints, bones or tissue
You have a chronic condition that can affect your ability to do high-intensity exercise such as arthritis or osteoporosis
Where can you do it?
You can do HILIT at home or outdoors as you don't need equipment or even lots of space given the compact nature of quite a few of the exercises.
If you prefer the more structured environment of a gym or you want more of a social element to your workouts, you can look for classes that are more low impact. If you're not already with a gym, you can have a look at your options and see which classes and equipment suit your goals.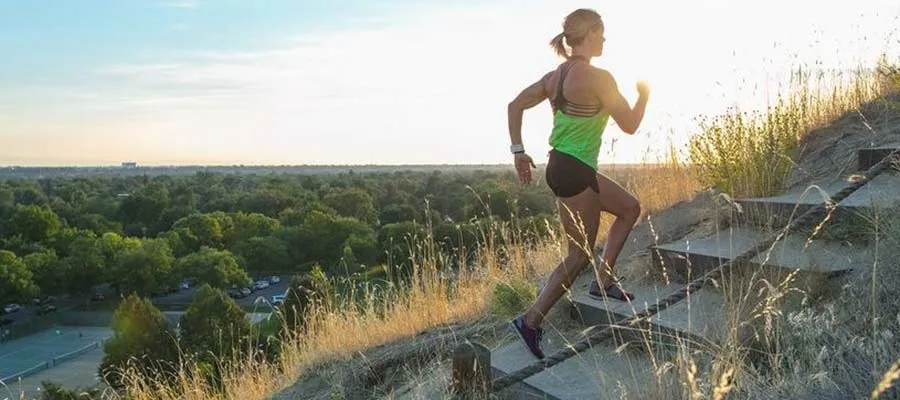 If you're after a bargain, use one our discount codes:
Popular Sport & Fitness coupon codes
| Last checked | Code description | Code |
| --- | --- | --- |
| 22 Sep 2020 | 20% off 1000's of styles | ZIP**** |
| 20 Mar 2020 | Extra 10% off all orders over $50 | AFF**** |
| 18 Nov 2019 | $15 off with orders over $100 | WWE**** |
| 18 Nov 2019 | $25 off with orders over $150 | WWE**** |
| 11 Dec 2017 | 40% off Super Greens Double Pack + FREE Aussie Post | SUP**** |
Related Posts