Hellblade: Senua's Sacrifice review: A legend in your own mind
Ninja Theory's latest has the best sound design and voice-over work of 2017.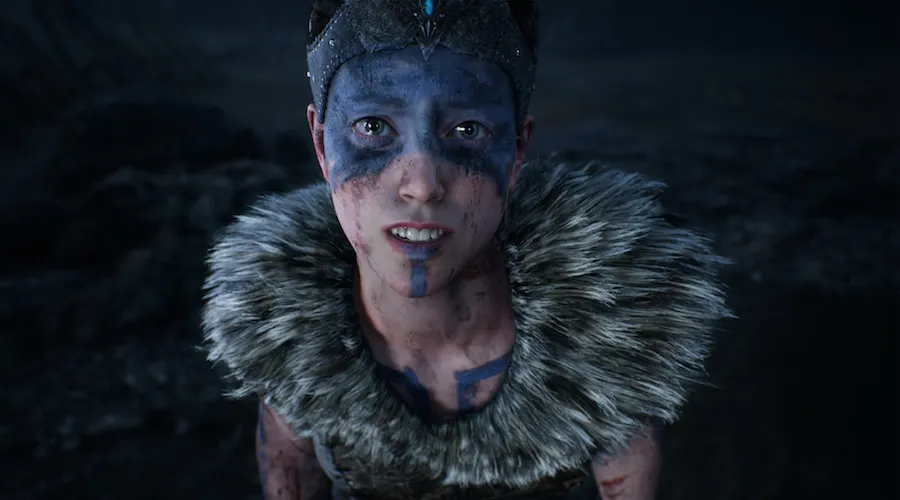 We're reader-supported and may be paid when you visit links to partner sites. We don't compare all products in the market, but we're working on it!
You think; therefore, you are. Anything beyond that is open to interpretation. That's the main point of Hellblade (available now on PlayStation 4), the edgiest mind game I've had to handle in ages. Ninja Theory is well known for its story-driven, hack 'n' slash affairs, but it's attempting to forge something new here by hammering mental psychosis mechanics into an action-adventure. If fused poorly, the results could be dull or technically dicey. Honed well, this Hellblade might become the best thing since sliced head.
Speaking of sword puns, the action half of this action-adventure is simplistic but razor sharp. Good thing, too, because the game warns you very early on that repeated deaths will wipe your save file (a punishment I avoided easily enough). How many screw-ups can you afford? That's anybody's guess at this point as Hellblade is basically HUD-less. My best guess is you'll know the limit when you feel a sudden urge to suplex your TV.
Alternatively, you could probably just keep track of the black ooze slowly growing up the right arm of Senua, the titular Amazonian of this piece. Being afflicted with a mental illness, she's convinced her symptoms are a divine curse which must be kept away from her beloved, Dillion. Senua's self-imposed exile doesn't solve much of anything, and in order to escape the "darkness" proper, she decides to engage in some good old-fashioned deicide.
In order to stick it to the Gods, you must journey to the entrance of Helheim, City of the Dead. You get situational "support" from half a dozen bitchy voices in Senua's head, plus the spectral voice of Druth, a scholar/slave freshly killed by your enemies (a bunch of spooky scarecrow types with big swords and a love of stag horns). That said, Druth might also be a Tyler Durden-esque split personality. Maybe. Our heroine grips onto reality like a fisherman strangling trout in a lake of lube.
Nothing is as it seems. Even the usually straightforward concept of swordplay can head off into the surreal. Basic fights against the aforementioned Northmen are painless enough, if you know how to time a parry, how to evade and how to be spatially aware enough to avoid being sandwiched as you smash out two-button combos. However, themed boss fights become increasingly bizarre until you learn when and how to use Senua's "focus" mode to expose enemy weaknesses and the tricks your mind is playing. Those windows of opportunity are fairly impossible to miss, thanks to the cacophony of voices in your head acting like a play guide. Having tactics screeched at you is great if you're new to gaming, but it gets slightly irritating if you're a work-things-out-by-yourself type like me.
Speaking of oddities, buying a game titled "Hellblade" would make any reasonable gamer assume that combat is the main event. I was surprised to find out that isn't the case for this six-hour experience. Whacking folks wearing taxidermy chic with a large chunk of metal shares as much screen time with environmental puzzling. Narrative exposition (frequently of the non-interactive kind) is what takes centre stage. This isn't a bad thing since Hellblade offers a fascinating and stylishly produced tale. It will be a culture shock for some, though, and I just wish it allowed for cutscene skipping for follow-up playthroughs (ie, trophy mop ups).
Another thing that stuck out during my return visit was that the environments in Hellblade are about as linear as they are oppressive (think: claustrophobic, Blair Witch areas reminiscent of Resident Evil 4's opening). There's rarely a beaten path to wander off on, though I did appreciate being able to choose the order of boss engagement. As an example: your first major decision is between taking on the realm of the God of Fire or the God of Illusion. The former trial is a series of recurring gauntlet runs through fire, the fail-state being death by smoke inhalation. The God of Illusion requires a shrewd use of makeshift portal structures to manifest or dematerialise chunks of the world to create new paths. Sadly, these cool moments are flanked by weird little Where's Wally rune searches that brake-test progression to a crawl.
When you cut to the heart of it, Hellblade is addictive, but also an oddity. Aside from the impressive shifting-reality shtick, there's no other mechanic or set-piece moment that I can highlight as a particularly clever or bold new idea...and yet, I couldn't put this game down until the very bitter end.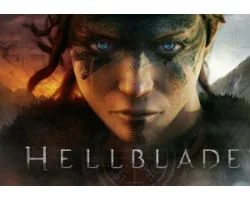 Pre Order Hellblade
from Humble Bundle
If you love dark fantasy psychological horror action-adventure, Hellblade is here for you! Order it from Humblebundle now!
View details
The supporting cast deliver top-notch VO, and Senua's actress delivers an exceptional, authentic performance which runs the full gamut of human emotions. If you aren't moved by the heavy subject matter of love, loss, grief and (hopefully) some small measure of absolution, you might be dead inside and ought to see your doctor. Also, if your interest and anxiety levels aren't constantly piqued by this treacherous and changeable underworld, you might have ADD. Go into this expecting thumb-taxing DmC wire-fu and you may be disappointed. But if your tastes lean heavily towards memorable interactive art over action, Hellblade is gripping and well worth an unsheathe.
We reviewed Hellblade: Senua's Sacrifice on PlayStation 4 with a copy provided by the publisher.
Hellblade: Senua's Sacrifice
8.0 EXCEPTIONAL
What we liked...
Spectacular visuals accented with (literally) insane special effects
The best sound design and VO of 2017 (so far)
Has a great story to tell if you know how to listen
What we didn't like...
Grating rune-search moments
Senua's skills don't evolve
Linear, with little replay value.
VERDICT
If you're sharp enough to get its themes and visual allegories, Hellblade can cut deep. That said, action junkies ought to know this is a slower-paced departure from Ninja Theory's previous works.
Available for PS4 and PC
For more information on how finder scores games, check our review guidelines.
---
More guides on Finder