hayu launches in Australia 22 March for reality TV junkies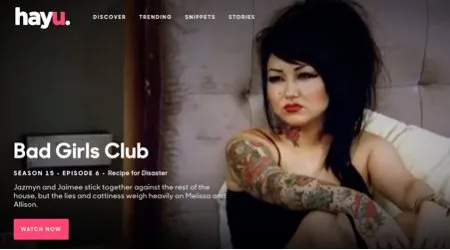 If you love reality TV, pencil in 22 March for your ultimate streaming reality TV fix via streaming service hayu.
We've known for some time hayu, that the next player in the Australian streaming TV scene was set to launch in Australia in March. That will happen on 22 March 2016 with a monthly subscription cost of $5.99.
hayu's pitch is quite different from that of services such as Presto, Netflix or Stan. Instead of offering a smorgasbord of movies and tv content across a variety of genres, hayu instead sells itself as a reality TV streaming service.
Reality TV programming, whether it's the Kardashians or The Block has been remarkably popular as a broadcast TV genre. hayu promises a variety of shows with headliners such as Keeping Up With The Kardashians selling the service alongside a wide selection of lesser known reality TV titles. hayu also promises the ability to embed snippets of popular programs for social sharing, which would differentiate it somewhat from Netflix, Presto et al, although you could probably find some of the same clips on YouTube or Dailymotion regardless. You can view and share the clips even if you're not a paying subscriber.