How to set up and watch hayu on Apple TV
Get the hayu hookup on your Apple TV for a whole new library of top content.
We're reader-supported and may be paid when you visit links to partner sites. We don't compare all products in the market, but we're working on it!
How to connect your Apple TV to your hayu account
After you've properly configured your Apple TV, as per the instructions that it comes with, the first step is to locate and download the official hayu app. From your Apple TV home screen, click the "App Store" option. Next, tap on the search function and type in "hayu". When it pops up in the results, tap "Get" to initiate the download and auto-install process.
When the app pops up on your home screen, that means it's installed and ready to go. Click into it and look for the "Sign In" option, which will allow you to enter your existing hayu account details. Don't have any? Use the "New Account" feature of the app to enter your personal details and a payment option to join the service.
Once you're logged in, there's a pairing process. Log onto the official hayu website and click on "Account" in the upper-right corner. Next, go to "Settings" and click on the link called "Pair My TV App".
Enter the code shown on your device and you're all set! Apple TV will now deliver you non-stop hayu action.
Read more about hayu prices and plans here.
How to set up Apple TV
1. Power on your TV and connect your Apple TV. Wait until your Apple TV shows the set-up screen.
2. Click the touch surface of your Apple TV remote to connect it to your new Apple TV.
3. Configure the settings of your Apple TV by following the on-screen prompts.
4. (Optional) Follow the on-screen steps to connect any additional iOS devices.
5. That's it. Configuration is all sorted. You can start using your Apple TV!
Where can I purchase an Apple TV?
You can purchase Apple TV directly from Apple's online store by clicking the link below.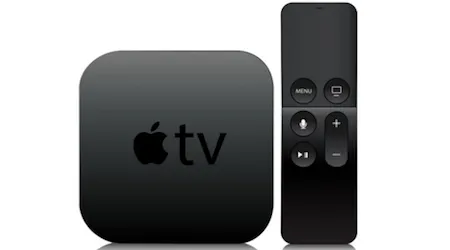 Buy Apple TV
from Apple Store
It might not look much different on the outside, but 2016's Apple TV is packed with awesome new features, like voice control, a touch-sensitive remote and gaming.
View details
In what regions is hayu available on Apple TV?
You can watch hayu on Apple TV in any region where hayu itself is available. Currently, hayu is supported in the United Kingdom, Ireland, Australia, Denmark, Sweden, Norway, Finland, Canada, Luxembourg, The Netherlands, Belgium, Phillipines, Singapore and Hong Kong.
What's the resolution for hayu on Apple TV?
720p is supported by the first two generations of Apple TV, so if you're using one of these slightly antiquated models that will be the maximum resolution you'll be able to get away with. However, Apple TV devices that are 3rd generation or higher support 1080p HD and 4K.
Be aware, though, that your viewing experience will be at the mercy of your Internet connection. You'll also need decent Internet speeds to stream in HD. As a guide, hayu requires an Internet connection speed of at least 1Mbps with a recommended speed of at least 3Mbps. But that may not cut it for HD.
Subtitles and audio
Subtitles and captions for hayu on Apple TV are displayed in the lower half of the screen. To save or adjust your settings, play the TV show or movie for at least five minutes and your preferences will be set. To change your actual subtitles appearance settings, you need to log into your hayu account and change them through there.
hayu FAQs
Is hayu not playing nice with your Apple TV? Check these FAQs for solutions to common problems.
More guides on Finder
Handypay Green Loan

A Green Loan from Handypay could help you make your home more energy-efficient. Handypay green loans are available up to $75,000 on terms of up to 10 years.
Stream the best and save