Handheld GPS buying guide: How to find the best GPS device to guide you on your adventures
What to look for when choosing a handheld GPS unit for your next hiking trip.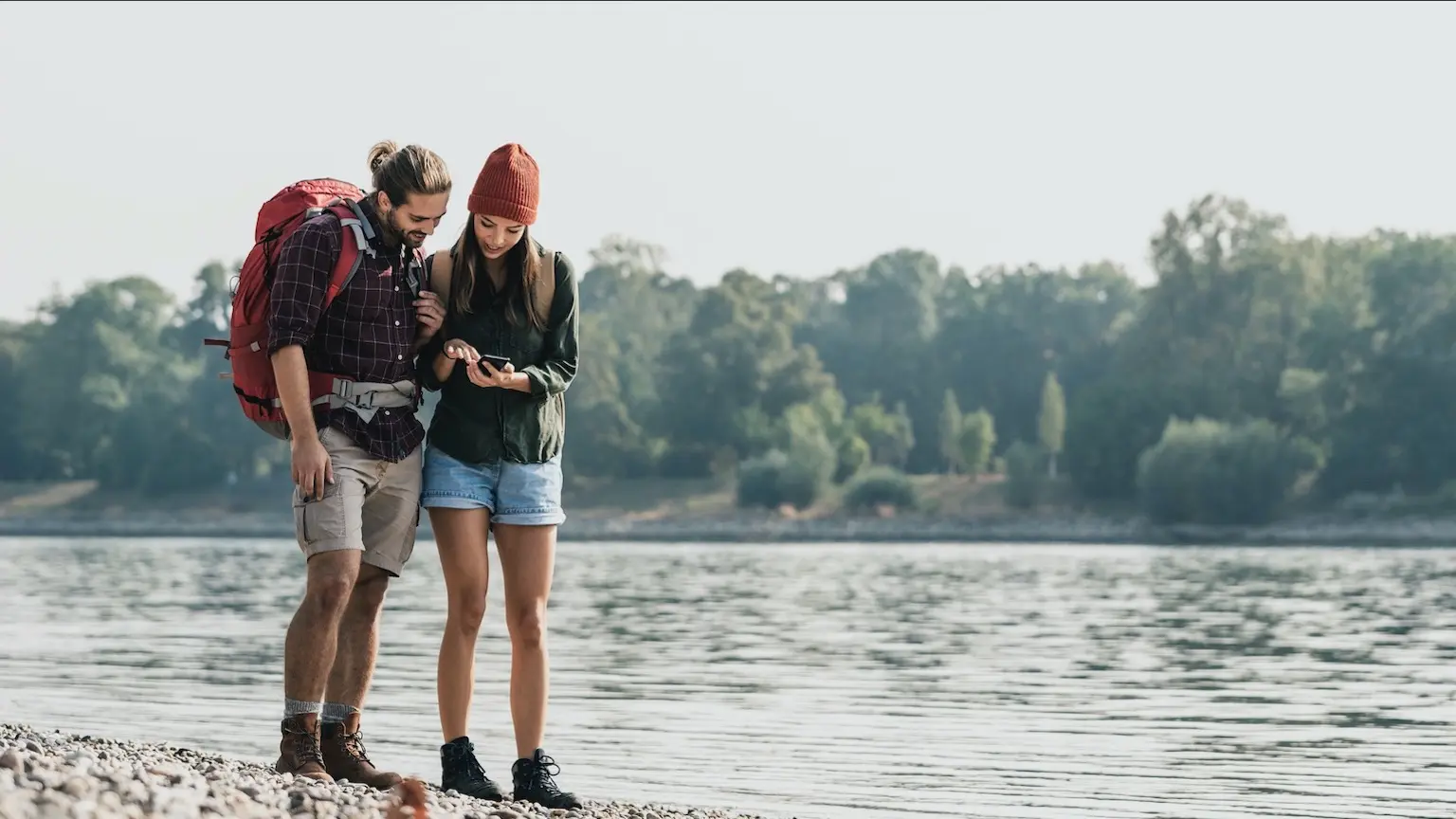 We're reader-supported and may be paid when you visit links to partner sites. We don't compare all products in the market, but we're working on it!
Quick facts about handheld gps
A handheld GPS device can serve as a planner, navigator and recorder on your next trekking adventure.
Hiking GPS can allow you to see where you are, where you've been and where you're headed next, all on one screen.
Prices range from around $100 up to $1,000 or more.
What is a handheld GPS device?
Global positioning systems (GPS) record and store spatial data. Similar to a GPS in your car, handheld GPS devices work by gathering information from multiple satellites that are continuously orbiting the earth. With a connection to three satellites, GPS units can construct a 2D reading of your position, while a fourth satellite connection can produce a 3D reading.
A handheld GPS device provides navigation assistance and land-survey data including geographic landmarks and topographic mapping.
Why should I consider a handheld GPS device?
Whether you're planning a local hike in Australia or want to trek around the world, a GPS device can prove helpful in the following ways:
Navigation. Knowing exactly where you are can help you plan where to go next. Having the ability to pinpoint your location while you are out and about is a huge advantage when you're hiking or trekking.
Safety. Generally, if you know where you are, you shouldn't get lost, but if you are lost, a GPS unit might help you get back on track. Some advanced models are also equipped with two-way radios, messaging systems and satellite communications should you ever find yourself needing to send for help.
Tracking. GPS units allow you to track your every move, path and route. Research scientists can use this feature to monitor and track their progress out in the field, while hikers can download these recordings to keep track of their adventures.
Smartphones vs handheld GPS
As a rule of thumb, handheld GPS units are a better choice for long, challenging treks, whereas smartphones are better suited to day hikes. Handheld GPS units provide more advanced navigation features and tend to be far more robust than your average smartphone. However, smartphones offer convenience and allow you to choose from a range of navigation apps.
Here are the main advantages and disadvantages of handheld GPS units vs smartphones:
Pros
Cons
GPS Unit

Waterproof and durable
Longer battery life
Strong satellite reception
Advanced navigation features

Expensive
Adds extra weight to your pack
Can be slow

Smartphone

Multi-purpose
Several navigation apps are available
Can call for help
Not a stand-alone purchase

More fragile
Needs data reception to download maps
Location tracking can quickly drain your battery
How to compare handheld GPS devices
The cost of a hiking GPS device starts at around $100, while more expensive options with advanced features can set you back over $1,000. Extra capabilities can include texting, photography, voice recordings, two-way radio and car navigation. Keep in mind, you will have to pay more for a device with lots of extra features.
When choosing a hiking GPS unit, think about where you will be hiking and which of the following features will best suit your needs:
Weight
You'll be carrying this piece of equipment for the duration of your hike. While a difference of 100 grams may not seem like a lot at first, it all adds up when you're climbing a mountain. Remember that lighter devices can cost more for the convenience.
Buttons vs touchscreen
Touchscreens are fast and modern, but can be hard to use with gloves, and may freeze in frigid temperatures. While buttons may be slower to use, they are more reliable in harsh conditions. It's a matter of choice and will depend on where you're planning to hike.
Display
You will be using your GPS device to read a map, so the bigger the better. However, a larger display usually means a heavier device, and more weight to carry. Choose a screen that you can easily read, but doesn't weigh a tonne.
Battery life
Look for a device with a long battery life, ideally more than 20 hours to avoid your GPS suddenly dying halfway through a hike. It's a good idea to bring backup batteries just in case.
Maps
Most GPS units come with very basic maps. You can pay extra for preloaded topographic maps or buy them separately as you embark on each new hike. There are also free map and satellite imagery downloads available online that can be transferred to your GPS unit via your computer.
Mapping software
Mapping software allows you to track, store and analyse the data from your journey. While most units can plan and record a route, software varies between manufacturers, so it's best to find out which one you find simplest to use.
Waypoints
Waypoints are stops, coordinates, landmarks and anything in between. These points help you track where you have been and the route you have taken. Most units start with a memory capacity of 1,000 waypoints, which is more than enough for a single hike. If you're a researcher or want to hold the data from numerous trips on your device, you can buy SD cards for additional waypoint storage space.
Alarms
Alarms let you know when you have strayed from a plotted path. If you're an amateur hiker or you're about to embark on a particularly tricky journey, then alerts can help keep you on track.
Design
You want your GPS unit to be waterproof and shockproof as it's bound to come in contact with the elements during a hike.
Connectivity
Different GPS units can be equipped with wireless sharing and Bluetooth connectivity. These connections allow GPS units to share routes and waypoints with smartphones and other compatible units.
Sensors
More expensive GPS units can include extra sensors such as thermometers, barometric altimeters (take altitude readings) and electric compasses. These can be of assistance if you're embarking on a long hike through a potentially challenging terrain or climate.
Geocaching
Geocaching is a modern form of "treasure" hunting. More expensive GPS units may come preloaded with geocache locations. These are spots that hikers around the world navigate to in order to find containers called caches or geocaches. You can always download these locations onto your GPS unit if they don't come preloaded.
Don't forget your map
Even with a GPS unit, you shouldn't leave your map and compass at home. While handheld GPS units are at the cutting edge of technology, you never know what might happen on a hike. You could easily lose, drop or break your GPS unit, so we recommend keeping a physical map and compass on hand just in case.
You can find handheld GPS units at a range of outdoor specialists including Kathmandu, Rays Outdoors and Wild Earth. Electronics retailers including Amazon and eBay also stock GPS devices
More guides on Finder