The best movies for a streaming Halloween horror binge

The best of the best and best of the worst on each of Australia's streaming services
Horror might be the only genre in which a terrible movie is as enjoyable as a well-made one. If you're looking for some scares – or just a few incredulous laughs – this Halloween, Australia's streaming services have you covered. Here are a few of the highlights and lowlights of horror available on each streaming service.
Netflix
Netflix is a bit of a wasteland when it comes to the horror genre. The service has by far the weakest selection of horror films, but there are a few gems to be found
Best of the Best
Mark Duplass exists on the indie fringe quietly making some wildly inventive films across a variety of genres. Duplass co-wrote and co-stars with director Patrick Bice in this found-footage film about a personal ad gone horribly wrong. Bice's Aaron is a budding filmmaker who answers an ad placed by an eccentric Duplass, who wants a day of his life documented. The seemingly easy job turns more and more uncomfortable and dangerous, as Duplass' Josef proves to be hiding his true motives.
No, not the Disney film with its earworm songs and cash-cow merchandising. This Frozen will ensure you never again want to build a snowman. A trio of friends are stranded on a chair-lift at a ski resort with weather and wolves closing in. It's a tight, claustrophobic film where glimmers of hope quickly give way to existential despair.
While inferior to its original Swedish inspiration, Let the Right One In, Let Me In is nevertheless a brilliant and deeply emotional film. A bullied young boy strikes up a friendship with a young girl who only appears around his apartment building at night. There are some genuine moments of horror, but the relationship between shy Owen and his neighbour Abby is the real centrepiece here.
Newly-married couple Bea and Paul take a trip to a remote cabin, only to find some of the locals behaving very oddly. Soon the odd behaviour spreads to Bea, and Paul is left wondering what's become of his bride, and whether he really knew her in the first place.
A great horror comedy featuring the inimitable Alan Tudyk, this film turns the "homicidal hillbillies" trope on its head and shows that the sexy teens may be the real people to fear. While light on scares, it's gory and laugh-out-loud funny.
It's not often that a documentary can unnerve you as thoroughly as The Nightmare. While director Rodney Ascher's previous outing, Room 237, took on various interpretations of Stanley Kubrick's The Shining, The Nightmare tackles the phenomenon of sleep paralysis and manages to frame it in a way as shocking and tense as any horror film.
Best of the Worst
Netflix has quite a few bad horror films, but few of the "so bad it's good" variety. There is one notable exception, though.
The Jaws films became increasingly implausible in the best possible way. While the first Jaws invented the summer blockbuster and launched the career of Steven Spielberg, all the third film had to invent was ridiculous reasons for people to keep getting attacked by a captive shark at Seaworld. JUST LEAVE THE PARK, PEOPLE. It was originally presented in 3D, and has plenty of gimmicky shots that showcase this fact. It also features an unhinged Dennis Quaid violently assaulting a popcorn vendor for motives that, even 30 years after the film's release, remain impenetrable.
Presto
You have to get in quick if you want to take advantage of Presto's horror offerings. The streaming service is set to shutter in February, to be replaced by the more expensive Foxtel Now. It remains to be seen how much of the service's excellent horror catalogue will survive. With classics like Carrie and The Fly, as well as strong newer entries like The Final Girls, it was hard to pick highlights, but a few stand out among the rest.
Best of the Best
The original Hellraiser introduced horror audiences to one of film's most iconic ghouls, Pinhead, though he plays a supporting role to the movie's real villain, the lascivious and debauched Frank. The film follows a husband and his unfaithful wife who move into the abandoned house of the man's missing half-brother, whose dalliances with an ancient puzzle box have unleashed sadomasochistic demons. It's exactly as twisted as it sounds.
We very easily could have put any number of excellent Nightmare on Elm Street films on the list, from the groundbreaking original to the campy sixth outing, Freddy's Dead, that saw Freddy Krueger rendered as an 8-bit videogame character and featured cameos by Tom Arnold, Roseanne Barr and Johnny Depp. But for our money, the closest the franchise ever got to genre-transcending greatness was the seventh film, which served as a bizarre meta-commentary on horror films, Hollywood and the blurred lines between actors and their iconic roles. It's one of the more unique mainstream horror movies you'll find.
The Frighteners finds a pre-Lord of the Rings Peter Jackson doing what he used to do best: campy horror. Michael J. Fox is a paranormal investigator who uses his connection with the supernatural to con people out of money. It's funny, creepy and smart, and it showcases that droll, dry Kiwi sense of humour.
A star-studded '80s cast drives this anthology film that reimagines some of the most iconic stories from the Twilight Zone series. The film also boasts some heavy hitters directing each segment, such as Steven Spielberg, John Landis, Joe Dante and Australia's own George Miller. Like its television predecessor, it features lots of ironic twists and brutal comeuppances.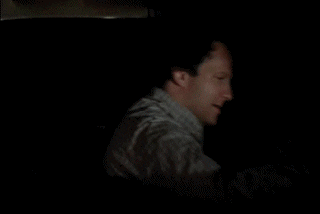 Best of the Worst
When economist Adam Smith postulated the law of diminishing returns, he was talking about the Hellraiser series. The first Hellraiser is a horror classic that introduces one of cinema's most recognisable ghouls and builds a rich Lovecraftian mythos. The second helps expand on that mythos, bringing to life the world the first film only hints at. The third features an S&M demon who fires CDs out of his head.
The original House of Wax was a brilliantly campy and genuinely unsettling Vincent Price romp. The 2005 remake, which features Paris Hilton catching a rusty pipe to the skull, is not. It is, however, the perfect intersection of graphic gore and mind-numbing stupidity.
Stan
Stan easily trumps the other streaming services with its expansive horror collection. If you're a horror aficionado and you only want to pay for one streaming service, Stan's film library and exclusive streaming rights to the excellent Ash vs Evil Dead makes the choice pretty clear.
Best of the Best
With respect to Francis Ford Coppola, Evil Dead 2 is the Godfather II of the horror genre: the sequel that outclasses its predecessor in every way. The original Evil Dead was an incredibly inventive and gory entry into the horror genre, and helped launch the careers of director Sam Raimi and actor Bruce Campbell. The third film, Army of Darkness, is a laugh-out-loud slapstick horror comedy that's very light on the horror. The second film finds the Goldilocks Zone of legitimate scares and goofy comedy.
Without question, horror cinema's greatest decade was the 1970s. This classic about a couple fleeing to Venice to put their lives back together following the death of their child will unsettle you long after the credits roll, and not just because it features a nude Donald Sutherland. The film is plodding and methodical, with the barest hint that horror lurks just beyond the fringes of your perception, before delivering a gut punch that will leave you shaken.
A single mother returns home heavily bandaged following cosmetic surgery, but her twin sons think something is amiss. This Austrian film descends further and further into disturbing territory, and suddenly twists when you expect it to turn. It's a film that only becomes more unnerving on reflection.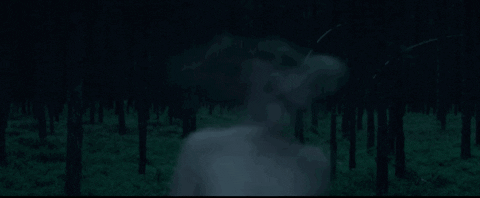 This indie film was a critical hit, and while it certainly has its flaws, it's easy to see why. The film turns the sexual shame so often used as a horror movie trope into a personified evil that stalks its main character. It manages to wring some genuine scares out of a pretty simple premise, and the antagonist's relentless pursuit will leave you sharing in the main character's growing sense of hopelessness and despair.
David Lynch's films often defy classification, but they often stray closer to the orbit of horror than that of other genres. While the Twin Peaks television show tempered its horror with a very heavy dose of cerebral comedy, this film prequel offers no such respite. Rather than answering any of the lingering questions of the series, the film instead focuses on the final days of murder victim Laura Palmer, as well as a case that might or might not be connected. It also features some excellent acting turns from Chris Isaak and David Bowie.
Best of the Worst
You wouldn't think a movie about snot-covered toilet Muppets would feature so much hardcore Satan worship, but there you go. The titular monsters in this bizarrely unsettling tale of the occult look like what you might get if the creature effects for Gremlins were a primary school science fair project that Joe Dante forgot about until the night before and then had his mum do for him.
Australia has produced some incredibly original and critically acclaimed horror films. Unfortunately, it also produced The Long Weekend, and as a result we have a long way to go before we even out that particular ledger. The film centres on the camping holiday of a married couple so thoroughly unlikeable that nature itself feels duty-bound to murder them. In the classic "Man vs. Nature" conflict, it's not often you root so enthusiastically for nature.
The fact that the intersection of two great horror franchises could represent the nadir of both of them has to be some kind of statistical miracle. Freddy Krueger, upset that kids no longer remember him enough to have nightmares, decides to resurrect Jason Voorhees to kill teens until it imbues Freddy with evil power. Because logic. In a 100% direct parallel to the partnership of Dean Martin and Jerry Lewis, Freddy and Jason soon have a falling out and decide to murder each other with machetes and scuba tanks.
---
Still can't find what you're looking for? See what Foxtel Now has on offer
---