The best movies for a streaming Halloween horror binge
The best of the best and best of the worst on each of Australia's streaming services.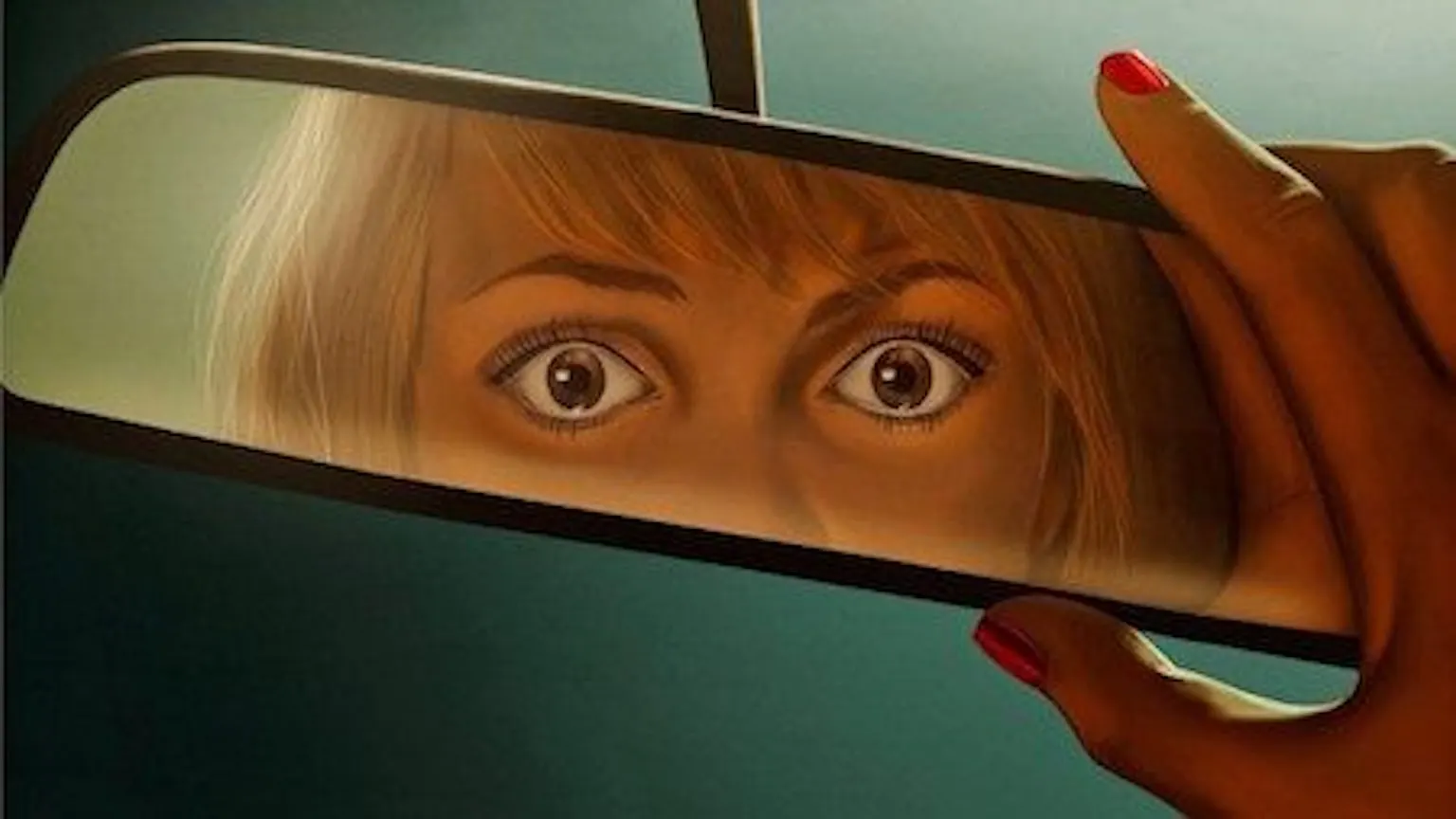 Horror might be the only genre in which a terrible movie is as enjoyable as a well-made one. If you're looking for some scares – or just a few incredulous laughs – this Halloween, Australia's streaming services have you covered. Here are a few of the highlights and lowlights of horror available to stream.

Suspiria
---
Year: 2018
Cast: Dakota Johnson, Tilda Swinton, Mia Goth, Elena Fokina, Chloë Grace Moretz
---
Inspired by the 1977 Italian film of the same name, Suspiria revolves around a world-renowned dance company run by a coven of witches. Hypnotic and sinister, the movie manages to craft its own identity, one that is likely to resonate with lovers of all things suspenseful, feminist and just the right amount of pretentious.

Us
---
Year: 2019
Cast: Lupita Nyong'o, Winston Duke, Elisabeth Moss, Tim Heidecker
---
Accompanied by her family, Adelaide returns to the beachfront home where she grew up as a child. Haunted by a traumatic experience from the past, she grows increasingly concerned that something bad is going to happen. Turns out, she's right to worry. Directed by Jordan Peele, Us is an ambitious and well-acted horror gem. In other words, a must-see for fans of the genre.

The Cabin in the Woods
---
Year: 2012
Cast: Kristen Connolly, Chris Hemsworth, Anna Hutchison, Fran Kranz, Jesse Williams
---
The Cabin in the Woods starts as your typical slasher flick only to grow into something surprising, strange and meta. When five college friends arrive at a remote forest cabin for a little vacation, they fall victim to backwoods zombies. Yet, there's more than meets the eye. If you haven't seen this cult classic yet, buckle up for an epic ride.

A Quiet Place
---
Year: 2018
Cast: John Krasinski, Emily Blunt, Millicent Simmonds, Noah Jupe
---
If they hear you, they hunt you. That's the premise behind this ingenious horror film, which follows a family of four who must navigate their lives in silence after mysterious creatures threaten their survival. For a movie with little dialogue, A Quiet Place is incredibly gripping, offering copious doses of both suspense and drama. To call it chilling would be an understatement.

Creep
---
Year: 2014
Cast: Mark Duplass, Patrick Brice, Katie Aselton
---
Mark Duplass exists on the indie fringe quietly making some wildly inventive films across a variety of genres. Duplass co-wrote and co-stars with director Patrick Brice in this found-footage film about a personal ad gone horribly wrong. Brice's Aaron is a budding filmmaker who answers an ad placed by an eccentric Duplass, who wants a day of his life documented. The seemingly easy job turns more and more uncomfortable and dangerous, as Duplass's Josef proves to be hiding his true motives.

Honeymoon
---
Year: 2014
Cast: Rose Leslie, Harry Treadaway, Ben Huber, Hanna Brown
---
Newly married couple Bea and Paul take a trip to a remote cabin, only to find some of the locals behaving very oddly. Soon the odd behaviour spreads to Bea. Paul is left wondering what's become of his bride and whether he really knew her in the first place.
WATCH NOW

RENT/BUY

Sorry, we've found no buying or renting options for this title.

CURRENT OFFERS

The Nightmare
---
Year: 2015
Cast: Siegfried Peters, Steven Yvette, Yatoya Toy
---
It's not often that a documentary can unnerve you as thoroughly as The Nightmare. While director Rodney Ascher's previous outing, Room 237, took on various interpretations of Stanley Kubrick's The Shining, The Nightmare tackles the phenomenon of sleep paralysis and manages to frame it in a way as shocking and tense as any horror film.
WATCH NOW

RENT/BUY

Sorry, we've found no buying or renting options for this title.

CURRENT OFFERS

Let Me In
---
Year: 2010
Cast: Kodi Smit-McPhee, Chloë Grace Moretz, Elias Koteas, Richard Jenkins
---
While inferior to its original Swedish inspiration, Let the Right One In, Let Me In is nevertheless a brilliant and deeply emotional film. A bullied young boy strikes up a friendship with a young girl who only appears around his apartment building at night. There are some genuine moments of horror, but the relationship between shy Owen and his neighbour Abby is the real centrepiece here.

Don't Look Now
---
Year: 1973
Cast: Julie Christie, Donald Sutherland
---
Without question, horror cinema's greatest decade was the 1970s. This classic about a couple fleeing to Venice to put their lives back together following the death of their child will unsettle you long after the credits roll and not just because it features a nude Donald Sutherland. The film is plodding and methodical, with the barest hint that horror lurks just beyond the fringes of your perception, before delivering a gut punch that will leave you shaken.
WATCH NOW

SUBSCRIBE

Sorry, we've found no streaming options for this title.

CURRENT OFFERS

Twin Peaks: Fire Walk with Me
---
Year: 1992
Cast: Kyle MacLachlan, Sheryl Lee, Mädchen Amick, Ray Wise
---
David Lynch's films sometimes defy classification, but they often stray closer to the orbit of horror than that of other genres. While the Twin Peaks television show tempered its horror with a very heavy dose of cerebral comedy, this film prequel offers no such respite. Rather than answering any of the lingering questions of the series, the film instead focuses on the final days of murder victim Laura Palmer, as well as a case that might or might not be connected. It also features some excellent acting turns from Chris Isaak and David Bowie.
Best of the worst

Jaws 3
---
Year: 1983
Cast: Dennis Quaid, Bess Armstrong, Simon MacCorkindale
---
The Jaws films became increasingly implausible in the best possible way. While the first Jaws invented the summer blockbuster and launched the career of Steven Spielberg, all the third film had to invent was ridiculous reasons for people to keep getting attacked by a captive shark at SeaWorld. JUST LEAVE THE PARK, PEOPLE. It was originally presented in 3D and has plenty of gimmicky shots that showcase this fact. It also features an unhinged Dennis Quaid violently assaulting a popcorn vendor for motives that, even 30 years after the film's release, remain impenetrable.

Leprechaun
---
Year: 1993
Cast: Warwick Davis, Jennifer Aniston, Ken Olandt
---
Before becoming America's darling, Jennifer Aniston starred in this sensational flick about a sadistic Leprechaun who goes on a killing rampage in search of his beloved pot of gold. The movie is hilarious for all the wrong reasons, from the absurd plot to the complete lack of scares. The fact that it was followed by five (!) sequels is baffling, but if you're looking to poke fun at Aniston's humble beginnings, sit back and enjoy.

Uninvited
---
Year: 1988
Cast: George Kennedy, Alex Cord, Clu Gulager
---
Uninvited follows a group of spring-break teens who board a yacht with a financier and his henchmen along with an escaped laboratory mutant cat who's out for blood. Do you really need more information?
WATCH NOW

RENT/BUY

Sorry, we've found no buying or renting options for this title.

CURRENT OFFERS

Birdemic: Shock and Terror
---
Year: 2010
Cast: Alan Bagh, Whitney Moore
---
In all fairness, this independent movie was never meant to be good in the traditional sense, which makes it quite the cult hit. Birdemic revolves around a model and a software salesman who go on a weekend getaway to a quaint northern California town. Birds happen. Then the terror comes. Fun!

Chopping Mall
---
Year: 1986
Cast: Kelli Maroney, Tony O'Dell, John Terlesky, Russell Todd
---
If you're a fan of cheesy horror films, the 80s are a gold mine. Case in point is Chopping Mall. The movie follows three malfunctioning security droids who terrorise a group of teenagers locked inside a shopping mall. Mayhem ensues, along with plenty of laughs from the audience.
WATCH NOW

RENT/BUY

Sorry, we've found no buying or renting options for this title.

CURRENT OFFERS
Related Posts
Stream the best and save