Compare hair dryers: Your guide to ceramic, ionic and tourmaline dryers
Learn how to choose between the different technologies and features of modern hair dryers.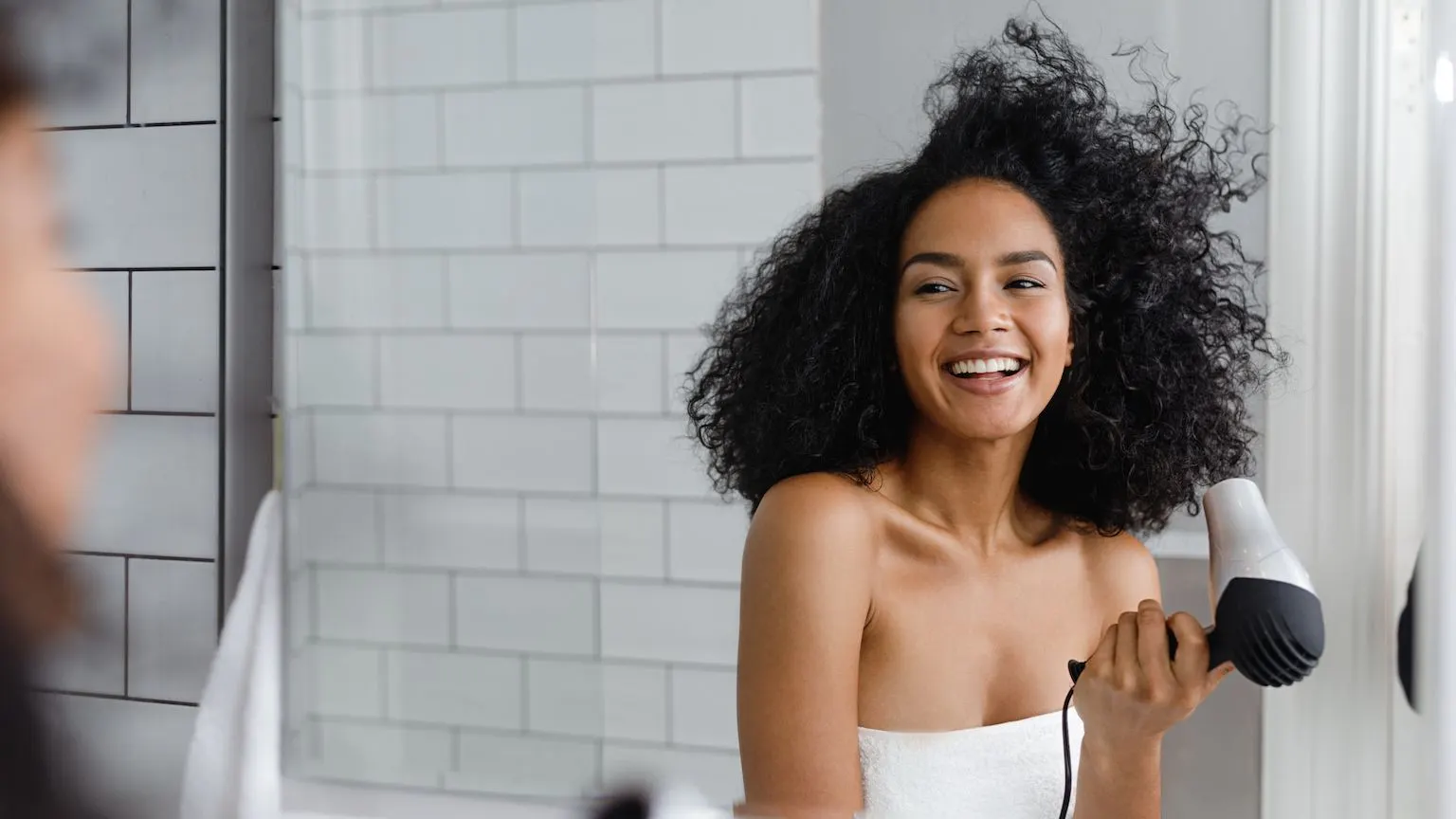 We're reader-supported and may be paid when you visit links to partner sites. We don't compare all products in the market, but we're working on it!
Best Rated Hair Dryers Brand: Philips
Philips beat other well-known brands such as Dyson, Remington and VS Sassoon to take out this year's best hair dryer award. It was the best rated for performance, features and functions and value for money.
Quick facts about hair dryers
Hair dryers can cost anywhere from $20 to $600 but expensive doesn't always mean better.
A model with a wattage of 1,800-2,000 should offer a quick-drying experience for most hair.
They should last at least a few years, but you should upgrade as soon as you notice any problems.
Compare hair dryers
Types of hair dryers
While most hair dryers look very similar, they differ in the type of technology that they use. Apart from budget models, which are made from cheaper materials and simply blow out hot air, most modern hair dryers are either ceramic, ionic or tourmaline.
Ceramic
Ceramic hair dryers contain ceramic either in the heating element, the body or as a coating on parts. This composite material preserves the natural moisture of hair by penetrating the shaft with infrared heat. Ceramic models heat up quickly, disperse heat evenly and offer mild heat.
Ionic
In hair dryers with ionic technology, negative ions reduce frizz and speed up the drying process by breaking up water molecules. As smaller droplets are able to enter the hair shaft's outer layer, surface tension of your hair is reduced. Ionic models leave hair shiny and frizz-free and retain moisture in the hair.
Tourmaline
When used in the internal parts of a hair dryer, tourmaline speeds up the drying process and reduces static. As it is a semi-precious mineral, these hair dryers are usually more expensive than other types. Tourmaline models dry quickly and seal in important moisture.
Travel hair dryers
One type of hair dryer that does look different from others is a travel model. These are lightweight and smaller in size and are suitable for taking on holiday when you don't have much room in your suitcase. Usually these come with lower wattages of 1,000-1,200, although it's possible to find some 2,000-watt models. You can find travel hair dryers that have retractable cords and fold in half so that they save on space.
How to compare hair dryers
With many different brands and models on offer, it's important to understand the different factors to consider when looking for the right hair dryer to suit your needs.
Key factors to consider include:
Cost
Hair dryers can cost anywhere from $20 through to $600, so it really depends on what your budget is and the level of performance you are expecting. However, just because a hair dryer costs hundreds of dollars doesn't mean that you are going to notice a huge amount of difference. There are many fantastic hair dryers for less than $100 – check out some of these in our guide to the best hair dryers of 2019.
Wattage
Wattage typically ranges from 1,000 to 3,000 watts. The higher the wattage, the more powerful heat it produces and the faster it dries your hair, but you don't necessarily need to shell out more money to get good performance. For most people, a hair dryer that is around 1,800-2,000 watts is more than sufficient for quick drying. You can look at higher wattages if you have very thick or curly hair, and lower wattages if you have thin or frail hair.
Weight
Holding your arm up for a period of time can be tiring, especially if you are drying long hair or hair extensions. If you've found that previous hair dryers that you've owned have caused your arm to ache, look for a lightweight model that will make things a lot easier.
Additional features to consider
Depending on the make and model, there are special features that may be useful to you depending on how and where you dry your hair as well as on your hairstyle.
Cool shot. Using cold air at the end of drying helps to set your hair in place.
Diffuser. A diffuser can be useful for people who have curly hair and want to boost their hair's natural style and texture while improving the definition of the curls.
Air nozzle. Drying with a nozzle on the end of your hair dryer helps to focus the airflow and allows you to style more easily.
Swivel cord. This saves you from getting a tangled up cord and reduces damage.
Auto turn-off. If your hair dryer falls on the ground, it will automatically switch off. This feature is also helpful if you keep needing to put the dryer down to move your brush or hands while styling as it will turn on once you've lifted it up again.
Noise reduction. This feature offers quieter hair drying.
Temperature control. Regulates the temperature to protect hair from damage.
Cool touch. This technology keeps the outside of your hair dryer cool so you don't burn your hands while touching it.
Inbuilt safety switch. This feature automatically turns a hair dryer off if it starts to overheat.
Hair dryer safety tips
Like with any electrical appliance, safety should come first when using your hair dryer. Follow these safety tips while using your hair dryer:
Don't use a hair dryer in wet, steamy bathrooms.
Don't get your hair dryer wet.
Do not use a hair dryer that has a damaged cord.
If your hair dryer starts to make any strange sounds, shut it off immediately.
Don't let hair or other small particles get into the filter.
Most models should last you at least a few years or 500 working hours without any problems. However, there are a few signs that you should look out for that indicate it's time to buy a new one:
Burning smell. As hair dryers suck in dust and dirt from the air while they are in use, the filters end up becoming clogged over time. Once the filter is unable to bring in enough clean air, the hair dryer will start to overheat and create the burning smell.
Hotter than normal air. If you notice that your hair dryer is much hotter than normal, this is another sign that it's time to upgrade to a new model.
Three things to consider
Using hot styling tools such as hair dryers, straighteners and curlers can damage your hair. Consider using heat-styling products that will protect your hair, take away the frizz and give it extra shine. You can find some ideas for what to use in this guide to anti-frizz hair products.
Hair dryers should not be disposed of in your regular rubbish. Ask your local council how you should dispose of it or ask at your salon.
If you have extremely damaged or frail hair, you don't want to be using a powerful dryer on a high heat setting. You may want to opt for towel drying your hair, or if you must use a hair dryer, opt for a low wattage with low or cool settings. It's worth investing in a good shampoo and conditioner to help make your hair strong again.
Best rated hair dryer award breakdown
| | Total Score | Overall rating | Value for Money | Ease of use | Features & functions | Performance |
| --- | --- | --- | --- | --- | --- | --- |
| Other | 8.18 | 4.40 | 4.30 | 4.50 | 4.40 | 4.50 |
| Philips | 8.07 | 4.30 | 4.42 | 4.40 | 4.50 | 4.50 |
| Dyson | 7.98 | 4.34 | 4.02 | 4.30 | 4.40 | 4.43 |
| Remington | 7.97 | 4.28 | 4.42 | 4.42 | 4.20 | 4.38 |
| VS Sassoon | 7.96 | 4.29 | 4.29 | 4.53 | 4.25 | 4.43 |
| Kmart | 7.79 | 4.24 | 4.39 | 4.39 | 3.86 | 4.18 |
| BaByliss | 7.62 | 4.15 | 4.15 | 4.35 | 4.40 | 4.20 |
| Parlux | 7.47 | 4.04 | 4.00 | 4.32 | 4.04 | 3.80 |
| Wahl | 6.86 | 3.57 | 3.86 | 4.57 | 4.29 | 4.14 |
*Brand did not meet the sample threshold to qualify for the award
Data: Finder Retail Brand Survey, 2020, Kantar. Metric out of 5 stars unless indicated. Methodology and more info.
Previous Retail Awards
More guides on Finder