Hacks, tips and ideas to sending your overseas loved ones gifts this Christmas from Australia
Sending gifts overseas to your loved ones can sometimes be difficult and end up costing the earth in postage. Here's how to cut the costs for Australians.
For people who live overseas, Christmas can be challenging. Firstly you may not be spending the day with your family and friends, and secondly the cost of sending gifts to overseas destinations can often cost more than the gift itself! A gift card is always going to be an easy option for sending overseas. However if you can't face sending another gift voucher, and writing in the card again "get yourself something nice", we have you covered.
Here at Finder, we want to make things easier for you this year. So we've pooled together the best tips and hacks from people right here in the office from our own personal experiences of sending gifts overseas at Christmas from Australia. You actually have more options than you think!
---
Top Christmas gift ideas for people living overseas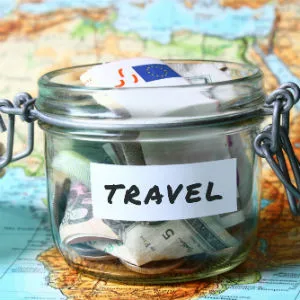 1. Put money into a bank account for someone
It can be very costly for people who live overseas to come home to visit every year or so. Flights, accommodation, trip, cars, spending money - it all adds up. Why not open a bank account for your friend or family member and deposit a certain amount into it every month? Then when they decide to visit, they have a little extra money saved in the account that can be used to help with the cost of coming home. Everyone's happy!
---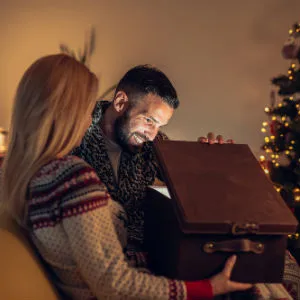 2. Create a box of nostalgic items
Fill a box full of their favourite biscuits, magazines and teabags. This doesn't have to be a heavy gift if you plan it well. Even just their favourite chocolate bar or a top from their most-liked store brand. This is a gift that will warm anyone's heart.
---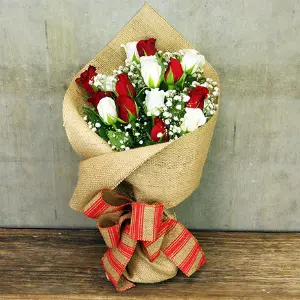 3. Sending someone flowers
Flowers are a classic choice to send someone from overseas. Make sure you find a flower store from the country that you wish to send the flowers to. You'll be able to write a personalised message at no extra cost. Sometimes flowers stores also offer delivery for chocolate boxes and other gifts, so make sure to check out their whole site for some extra ideas.
Interflora are a trusted online florist, sending flowers since the early 1900's. Simply select the country you wish to send flowers to, and they do the rest! They even use local florist to source their floral gifts.
---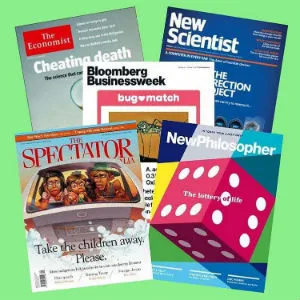 4. Magazine subscription
A yearly subscription to their favourite magazine. This is so easy and it's a gift that they will receive every month!
---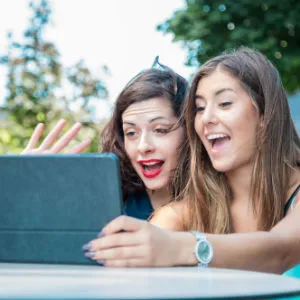 5. Skype Credit
Skyping overseas can be expensive if you're chatting a lot. Top up someone's Skype account with credit so they don't have to think about it for a while.
---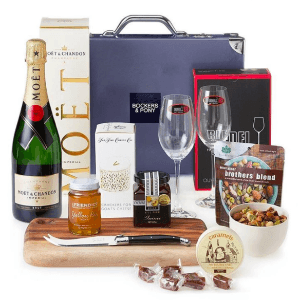 6. Buy a hamper online
This is also an easy choice and there are many sites that offer this service. Simply look for a company that operates in the country where your recipient lives and abracadabra, a perfectly gift-wrapped present full of goodies.
---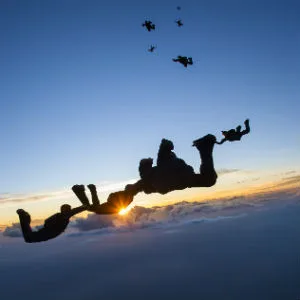 7. An Experience they won't forget
People love to receive a gift experience, or even a gift voucher for an experience company. Simply search the web for a company that offer gift experiences for the country of the recipient. Easy!
---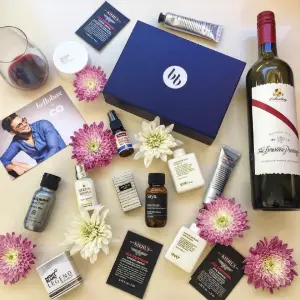 8. Subscription to a monthly box
There are many companies that offer a monthly box of goodies delivered to your house. For beauty junkies there is the BellaBox. This company delivers a box full of beauty goodies every month for you to try. It offers three types of beauty boxes for you to choose from.
For the foodies out there, there is the GoodnessMe box. This box comes with 6-10 health food products every month and sometimes this box comes with an extra beauty box as a plus. Many of these subscription box companies exist across the world so there's an option no matter where your relatives live.
---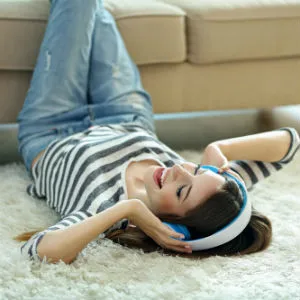 9. A USB full of music
Buy a USB stick, fill it with music, send it to your recipient. This is a little bit more thought-out and personal than just an iTunes voucher. It will make your loved one feel, well.. loved.
---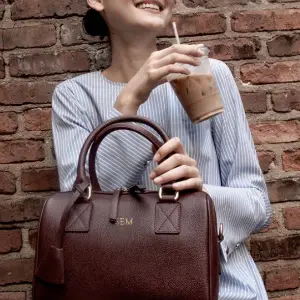 10. Anything personalised
There are many companies out there created monogrammed leather goods. Consider a little money purse with their initials on it, or even a passport holder. If you get something lightweight enough, you can easily send it in the post. Make sure you plan this one at least a month before Christmas because sometimes it can take time to produce your personalised masterpiece. Alternatively you could order one from their home country and have it sent straight to them.
---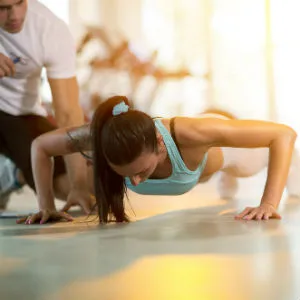 11. Gym membership
Offer to buy someone their gym membership for the year. This isn't going to be a cheap present but if you can afford it, this could be the motivation someone needs to kickstart a healthy lifestyle. Maybe even some personal training sessions could do the trick.
---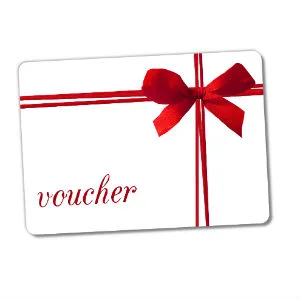 12. A gift voucher
Yes, some say they can be boring but others love the gift of guilt-free shopping. Choose their favourite fashion store or sports shop, or perhaps a gift voucher for a homewares store if they have just moved into a new house. The options are endless with a voucher. There's always something to suit everyone!
---
Tips & hacks to sending gifts overseas
Switch the website's country
This hack requires the help of a good friend in the country that you want to send the gift to.
Often when you go to a website, clever geotracking will be able to figure out which country you are currently in, and will automatically take you to the Australian version of the brand you're after. Say you want to send a gift from Marks & Spencer to a family member in the UK. If you type into Google "Marks & Spencer UK" you will be able to choose the UK version of the site and the prices will all be displayed in pounds. You may be asking "where are you going with this?". Bear with us.
Now you will be able to ship the item you desire to a UK address. You can send the gift to your friend in the UK, without having to pay international shipping costs to you all the way in Australia. An added bonus is that for an extra £2.95, Marks & Spencer will gift wrap your gift for you - or you could ask your friend to wrap it for you. Now all your friend needs to do is drop the present off at the recipient's house. Bish bash bosh! You have avoided expensive international shipping fees and have no shipping cost from Australia to the UK. This hack should be able to be used on any site that has different domains for each country they trade in.
Top up credit on site to get free gifts
Moonpig is another site where you can switch countries and send cards from the UK site straight to the UK. Additionally, if you top up your Moonpig account, you get free credit (the amount depends on who much you top up).
Use a website that specialises in sending gifts
You can use a use a website like http://overseasgifts.com which specialises in sending gifts to people overseas. It's great, you simply choose a gift and choose the country that you want to send the gift to. They wrap the present for you and send it, without the invoice inside the parcel. Perfect!
You may also like to read: Christmas gift bill cut by a third with this hack
---
Sites that have a UK or US version
---
Use a site that will wrap your gift for you
---
Related Posts