Guided virtual tours: Reviewed | A couple of travel makers
Our list of recommended tours around the world that you can attend from your home.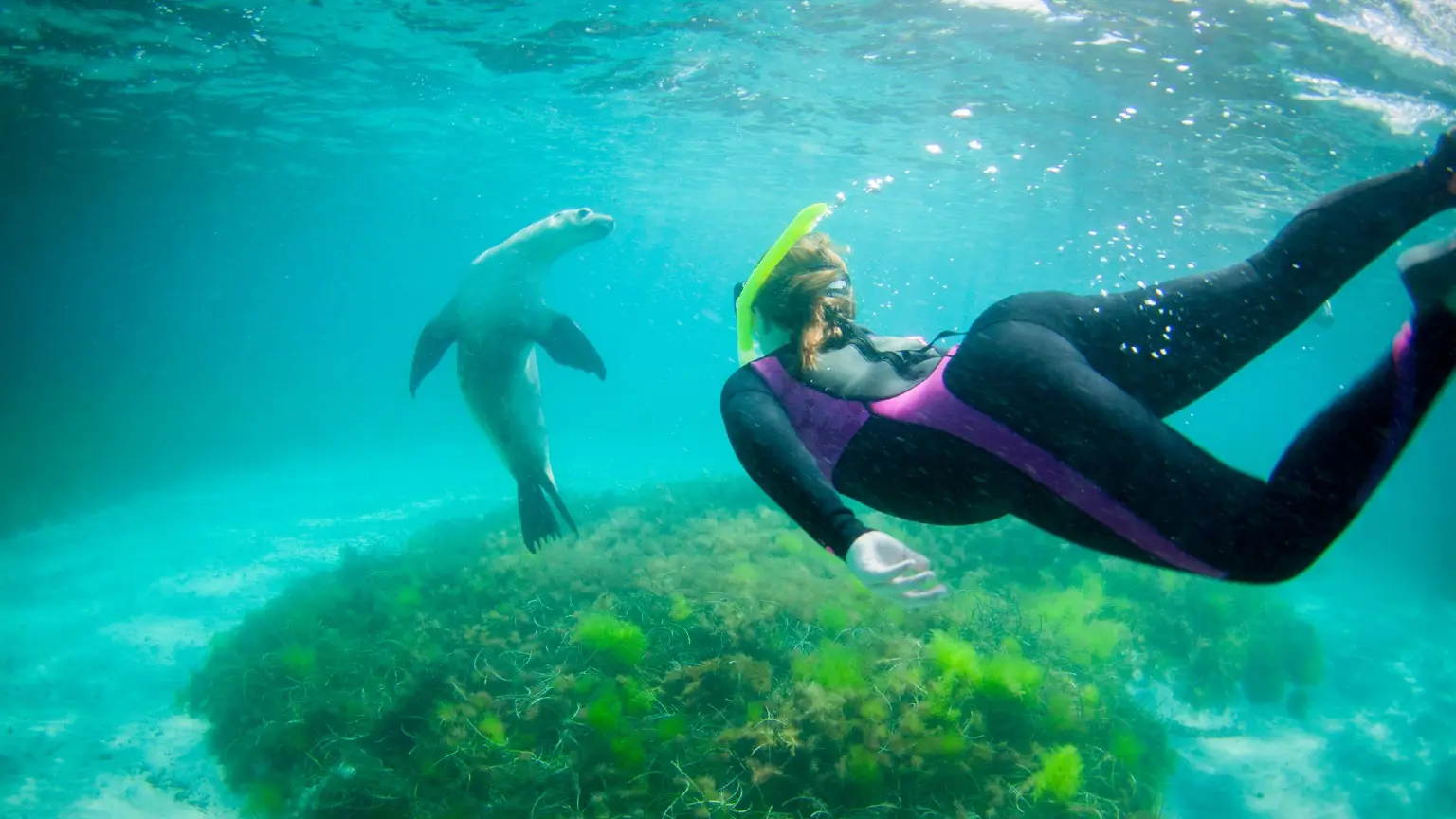 We're reader-supported and may be paid when you visit links to partner sites. We don't compare all products in the market, but we're working on it!
Restrictions are beginning to ease across Australia, but we're not out of the woods yet. Interstate travel won't open up again for a few months and international travel is still a world away.
So what can you do if the travel bug is calling? Travel virtually.
Over the past month, we've virtually toured history and art museums and live-streamed destinations and attractions.
This fortnight, to keep the theme running, we attended live guided tours of destinations and venues. These ranged from a trip around Central America with G Adventures to a wine tour of Yarra Valley's Innocent Bystander.
They're the kinds of tours that you'd go on while on holidays – only you're attending online. Neat, right? Here's what we thought of them.
We're Stef and D, a pair of married jetsetters. Together, we've visited 55 countries and we're determined to see even more – all while working full-time and paying off a mortgage. We count our dollars at home and while away, and we're here to share our tips on how you can travel on a budget.
New blog posts every fortnight on Mondays here. Follow us: @acoupleoftravelmakers
G Adventures: Virtual Tour
When: Weekends, times vary.
Every week, a G Adventures' chief experience officer takes you on a virtual version of their tour. To date, G Adventures has taken us to Florence, Buenos Aires, Antigua and Central America.
The live tours occur on weekends, though they are available on YouTube for you to watch at your leisure.
In them, you'll be introduced to your tour guide and then whizzed through all the destinations you would visit on the tour. The guide uses maps to give you an idea of your bearings before delving into some of its highlights. Each tour is different, but for ours (Central America), we were shown photos from tours and from the tour guide's personal archive, taught to say hello the local way and introduced to a local dish for each destination we visited.
You can ask questions via chat throughout the webinar, which is hosted on Zoom. If you're a keen bee, you can join a small group tour which allows you to ask your questions as a panel.
Rating: 5/5
This tour was extremely well curated. It's a virtual walkthrough of a G Adventures tour, and having the Q&A attached makes it a wonderful way to whet wanderlusters' appetite for travelling. Having the chief experience officer there is a genius way for listeners to connect with their potential guide, making them want to sign up to a G Adventures tour that much more.
---

New Zealand: PlayNZ
When: Anytime
Developed by New Zealand Tourism, the premise behind this interactive experience is a videogame. You'll start by watching Aussie gamer Loserfruit load it up, choose her player and start to explore the world and its hilarious characters.
It's a super fun and engaging film and when it's over you can tap into a handful of 180º experiences or "quests" as they're termed. These run as first-person videos and have fun names such as "Soaring Hawk Quest" which is an EcoZip Adventure and "The Intergalactic Glacial Galaxy Quest" which is a glacial walk.
Rating: 4/5
We loved the gameplay element behind these videos and how they're filmed to really make you feel as though you're there. We only wish they were interactive and would let us pick and choose where we'd go similar to how Loserfruit's vesion is.
---

And Beyond: Bringing Africa Home
When: Anytime
This isn't so much a guided tour as an all-encompassing space where you can virtually tour the destinations And Beyond has lodges in.
You can choose to explore Africa, South America and Asia. Within each are recipes to make at home, playlists of culturally inspired music, book lists and live streams and videos.
The videos act as an insight into the tours and read much like personal recordings. They feature lots of background noise, wind and, at times, some commentary from what feels like your guide or driver.
In other words, they feel very raw, but also very realistic.
Videos are themed and extremely short in nature. For example, one is of a leopard in the wild. Another is of the great migration.
Rating: 4/5
We loved how realistic these videos were. It's almost like checking out your friends' video on Facebook or Instagram. The only negative is that they're not live tours, so you can't ask them your niggling questions.
---
South Australia TV
When: Times vary.
Otherwise known as SATV, South Australia has gone down a very similar route to And Beyond, offering a destination hub brimming with resources to have you exploring and experiencing the state.
On the agenda are live stream videos with makers that can teach you everything from cooking to flower arrangements or simply just take you on tours of farms and wildlife parks. These are saved on the site, so if you can't tune in on time, you can watch them at your leisure.
There are also guided tours and experiences that you can be a fly on the wall in. These are recordings of actual tours around the state. For example, a swimming with sea lions experience and an oyster shucking tour.
Rating: 5/5
These tours and live streams are highly polished, yet having tourists there in the picture gives you the sense that you're there with them. We love the variety of virtual experiences which kept us exploring for ages as we hopped from one video to another. The fact that they're quite short (around five minutes each) made them easy to digest.
---
Virtual cellar door tour @ Innocent Bystander
Every Thursday afternoon at 5pm, Yarra Valley-based winery Innocent Bystander sits down for a sipping tour. The stream is hosted live on Facebook and sees two winemakers discussing a handful of tipples of a specific variety.
This changes week-on-week. When we tuned in, it was Chardonnays. The following week, it was Moscato.
Naturally, they're sipping on Innocent Bystander's creations, but you're welcome to join with whatever drink you have on hand. And the discussion isn't all about the notes and flavours they're tasting either but delves into the wine production process, food pairings and wines around the world.
Q&As are taken throughout the tour via chat and the tour is a tasty 30 minutes long, which feels right on the money.
Rating: 3/5
We found the idea of being able to sit down on a Thursday evening with a drink while learning a thing or two about wine really lovely. Being a 30-minute tour, it won't eat up more than a glass of wine of your time. We also loved how it's timed nicely to line up with an after-hours work drink.
---
Contiki's 360 adventures
This youthful tour company is taking us around the world in a series of virtual tours and travel-from-home guides. They're laid out with a handful of short videos taken from tours and digital notes to help you recreate your trip at home.
The tours are extremely short and feel like splices of footage from real tours. They're not super professional in that they're not polished or feel staged, but you will hear commentary from your tour guide. The tours are also recorded with a 360 camera which allows you to explore your surroundings for a more immersive experience.
The digital notes are bonus extras that add a nice touch. For example, for the food tour, while the tourists get to experience a cooking class in real life, you'll be provided with a recipe for you to cook in your home.
Virtually, you can visit Thailand and Peru with more destinations no doubt on the cards.
Rating: 4/5
We've seen some virtual tours that read like tourism ads. Rest assured these do not. They feel extremely authentic. Perhaps it's the way they're recorded or the real tour members that are in it. Whatever the case, you literally feel as though you're there with them.
True, the videos are short – being around two minutes each – but they act like a good intro to the tour and definitely leave you wanting more.
---
TourRadar: Tour the World
This series is based on a competition where two strangers win an all-expenses 50-day trip around the world. It's come at a very opportune time considering the world is at a standstill.
For something a little different, the series has very craftily been made into an interactive tour. Throughout each episode, you're given the choice of where the two travellers will go next. This essentially lets you curate your own experience to your tastes.
Wherever the pair go, a tour guide is there to explain a bit of the culture and history of each place to them and, ultimately, to us.
Rating: 5/5
We found this heavily engaging. The personalities are likeable, the pace is super fast so you don't feel bored and despite how much ground the two cover, the episodes are snappy and only last around 15 minutes each.
---
Sydney Opera House: From Our House to Yours series
While performances are paused at the Sydney Opera House, the icon is delving into its archives to deliver a series of streams from its back catalogue. This ranges from music and talks to live performances and never-before-seen footage.
Every day is different and a new schedule is released weekly. So you can save the date to catch what you like.
Over the past month, we've booked ourselves a front-row seat to Sarah Blasko's concert and Nooks & Crannies: A Live Music Tour of the Opera House. The first is a recording from years back. The latter is a premiere that features performances by music artists including Glen Hansard, Jose Gonzalez, Hiatus Kaiyote, Conor Oberst, Nai Palm and Polica – but not as you'd have seen them. Instead, they're performances in the nooks and crannies of the Sydney Opera House, such as the Inside Shells of the sails.
Rating: 4/5
This is a wonderful way to feel as though you're still out there, living that Sydney social life. We loved how every day there's something new happening. Another throw to reality is that streams are held at 8pm most evenings, which is when you'd tuck into these performances IRL.
While not a guided tour, we still reckon it's a unique way to visit the Opera House and worth checking out.
---
Have you been virtually touring the world? Where have you gone? Let us know in the comments below.
More guides on Finder