Best Iceland tours and tour companies for 2021
Capture the best that Iceland has to offer with a guided tour that covers it all.
We're reader-supported and may be paid when you visit links to partner sites. We don't compare all products in the market, but we're working on it!
Iceland has been exponentially rising on people's bucket lists of late and there's a reason why. The land of ice and fire that sits between the North Atlantic and the Arctic beholds a landscape unparalleled, with cascading waterfalls, captivating craters, azure blue geothermal springs, imposing glaciers and erupting geysers at every turn.
Then let's not forget the endless midnight sun during the summer months, the panoramic Northern Lights and the fact that Game of Thrones was filmed here.
Ready to start booking so you can get bragging rights about your Arctic adventure? We have the intel on the best tours and tour companies to travel with so you can tick everything off your must-do list.
Our favourite Iceland tour companies
Choose from 30+ tours throughout the island nation ranging from short two-day tasters to long, immersive eight-day trips around the island and then some.
Best for: Families, seniors
Cost: Mid-high range
Our favourite itinerary: It's the image we all long to capture: the Northern Lights. Arctic Adventure Tour has more than a handful and this 4 Day Northern Lights Winter Package takes the time to cover the island's icons and chase the aurorae in the evening.
---
Live with no regrets and take in all the highlights with adventurous and youthful people like yourself.
Best for: 18- to 35-year-olds
Cost: Low-mid range
Our favourite itinerary: Spend six days exploring South Iceland with the Fire and Ice tour and have your breath taken away by the waterfall in Thingvellir National Park, let the geysers surprise you at Haukadalur and swim the azure waters of the Blue Lagoon.
---
From summer jaunts to Northern Lights journeys to family-friendly explorations and camping trips, Intrepid has something for everybody seeking to make Iceland their next destination.
Best for: Youths and families
Cost: Low-mid range
Our favourite itinerary: The all-encompassing Iceland Discovery tour literally covers it all, transporting you around the country from the popular south with its waterfalls and lagoons to the less-frequented north and its lakes, mud pools and craters.
---
4. Gate 1 Travel
Travel to Iceland and beyond with Gate 1 Travel's extensive list of luxury tours. While some focus purely on Iceland, for the intrepid traveller many also include tours through Norway, Sweden, Denmark and Russia.
Best for: Solo travellers, families, seniors
Cost: Luxury
Our favourite itinerary: The Natural Force & Beauty tour is a 13-day escape where you can take your time and explore the country more deeply with a small, tight-knit group.
---
Make your trip intimate and unique with the small-adventure travel experts G Adventures. Tours range from classic sightseeing adventures to active hiking and marine-based explorations.
Best for: Youths
Cost: Mid-range
Our favourite itinerary: For that unique experience the Trekking in Iceland tour puts your best foot forward with hiking, trekking, biking, kayaking and more all on the itinerary.
---
Other companies that tour Iceland
Does your company belong in this list?
Top tour companies for Iceland by style:
Best Iceland tour companies for Northern Lights tours
GJ Travel: Offering one of the most extensive arrays of Northern Lights tours, GJ Travel will chase until your goal is complete. It even has a tour running over New Year's for an exceptional way to farewell the year that was.
Arctic Adventures: With four- and five-day Northern Lights tours up its sleeve, the bets are high that you'll capture some activity during your tour.
Intrepid: Chase those lights throughout Iceland's south and cross your fingers for dark nights and colourful skies.
---
Best Iceland tour companies for winter and glacier tours
Iceland Travel: Dedicated, escorted winter trips take you safely around the island on tours lasting five to nine days.
Contiki: Despite offering only two Iceland tours, both explore the lay of the land over the colder months and are well-priced for youth travel.
Arctic Adventures: Rig up and don your snow boots with Arctic Adventures paving the way around glaciers and through ice caves and lagoons over two- and three-day tours.
---
Best Iceland tour companies for unique tours
Intrepid: For something left of centre, tour Intrepid for a one-week camping expedition or travel with the brood on teenager-friendly tours throughout the year.
G Adventures: Surround yourself with Mother Nature on a bespoke National Geographic Journey which features greater exploration and insider access into select venues and areas.
Gate 1 Travel: Why just visit Iceland when there are so many Scandinavian neighbours to explore alongside it? Gate 1 has packaged up tours through the area so you can pop over to Denmark, Sweden and even Russia while on holiday.
Popular Iceland tour routes
Golden Circle
The Golden Circle is Iceland's most iconic tourist route. It starts in the capital city of Reykjavik, on the island's west coast, and navigates its way through Thingvellir National Park and its submerged rifts and lake walks, Geysir geothermal area and Gullfoss waterfall.
The full experience can be completed within a day, though if you're travelling during winter it's best to start at first light as the daylight hours are limited.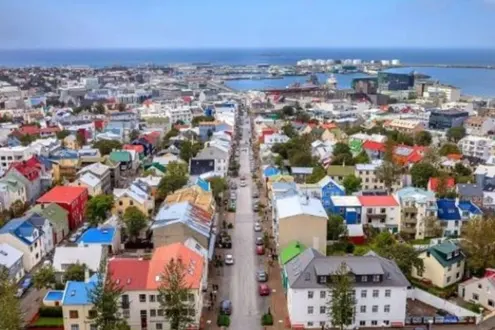 3-Day Reykjavik and Local Highlights
from TourRadar
Suitable for all ages and for anyone on a tight schedule, this tour captures the Golden Circle, the city of Reykjavik and Northern Lights without missing a beat.
Tour company: Saga Travel
Best for: All ages
Length of tour: Three days
View details
---
Full island tour, starting from Reykjavik
If you're truly aiming to cover all Iceland has to offer, you need to travel the road that rings around the island. Complete Iceland tours often start in Reykjavik and stop by the Golden Circle, Vik and Holn in the south and Lake Myvatn and Akureyri in the north.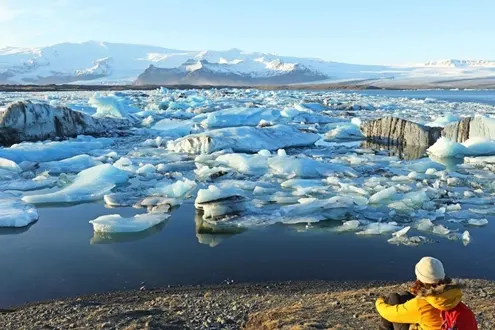 Complete Iceland
from G Adventures
With just the right mix of independence and tour leadership, you'll be in awe by the glacier in the heart of the Iceland as you circle around it gazing upon lava formations, fjords, waterfalls and hot springs. Numerous optional tours are available to enhance your trip.
Tour company: G Adventures
Best for: Independent travellers
Length of tour: Nine days
View details
---
South Coast - from Reykjavik-Jokulsarlon
Hitting the north or east of the island is no mean feat as all transport is by road and with 11% of Iceland covered by glacier, having to take the long way around is an understatement. The capital is located to the west and the easiest, most popular route for those seeking to see more than the city and the nearby Golden Circle is to explore the south. In return, less-tapped glaciers, natural ice caves and hidden thermal baths are pretty much all yours.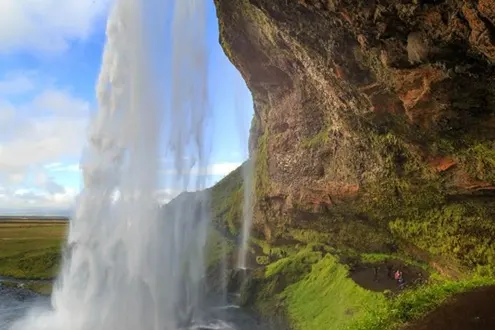 2-Day - South Coast & Jokulsarlon
from TourRadar
Tour company: Arctic Adventures
Best for: All ages
Length of tour: Two days
View details
How long do I need in Iceland?
The length of your stay will depend most on what you wish to see and what time of year you're visiting.
Seeking to capture the Northern Lights in all their glory? While you can see them minutes from Reykjavik city, you'll want to give yourself at least three days in case of poor weather or visibility.
Seeking to see the Golden Circle? This can be covered in a day. Time your trip right and you can also tack on the Blue Lagoon hot springs, which is right near the airport, before you fly off.
Seeking to see the east and north of the island? We'd recommend giving yourself at least nine days to get around the island. More to actually spend time on activities such as glacier hiking, fishing and more.
During summer the midnight sun ensures you can stay out longer and do more per day. During winter while you increase the potential of Northern Light spotting, you decrease your daylight hours down to between four and five hours. Short day-trips are highly recommended as roads can be unsealed and slippery during this season, which may increase the length of your overall tour.
This table is a general guide of what can be covered with a tour over a select number of days, based our own personal experience as well as tours mentioned in this guide:
| Number of days | Reykjavik | Golden Circle | Blue Lagoon | Northern Lights | South Coast (Skogafoss, Seljalandsfoss waterfalls) | Jökulsárlón Glacier Lagoon | North Coast (Akureyri, Myvartn) | Borgarfjörður |
| --- | --- | --- | --- | --- | --- | --- | --- | --- |
| 2-3 | x | x | x | x | | | | |
| 5 | x | x | x | x | x | x | | |
| 9 | x | x | x | x | x | x | x | x |
---
Top three-day tour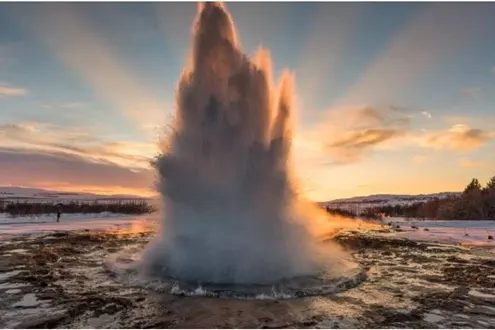 Golden Circle, Glacier Hike, South Coast and Ice Cave with Northern Lights
from TourRadar
This tour literally has everything you need so you can confidently say you've seen and done Iceland.
Tour company: Guide to Iceland
Best for: All ages
Places visited: Golden Circle, South Coast and Jökulsárlón Glacier Lagoon
View details
Top five-day tour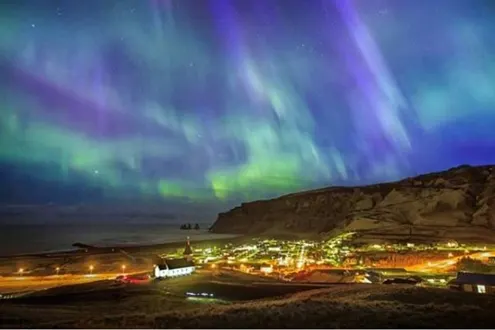 Iceland Northern Lights
from TourRadar
More than just a Northern Lights chase, you'll cover the south coast's highlights with time to spare to hike glaciers, photograph waterfalls and put your feet on volcanic beaches.
Tour company: Exodus
Best for: Youths, adventurous
Places visited: Reykjavik, Seljalandsfoss, Skogafoss waterfall, Reynisfjara volcanic beach, Skeidararsandur floodplains, Skaftafell, Svinafellsjokull outlet glacier, Jokulsarlon glacial lagoon, Eyjafjallajokull volcano, Gullfoss waterfall, Thingvellir National Park.
View details
---
Latest deals for Iceland tours, flights and more
---
More guides on Finder
Handypay Green Loan

A Green Loan from Handypay could help you make your home more energy-efficient. Handypay green loans are available up to $75,000 on terms of up to 10 years.