Gran Turismo Sport Review
The shunt is on.
We're reader-supported and may be paid when you visit links to partner sites. We don't compare all products in the market, but we're working on it!
Most games are power fantasies designed to make you feel intelligent, agile, invincible. Gran Turismo Sport sure didn't make me feel that way. According to its inbuilt museum, I've been playing the franchise for about twenty years now, ever since it prompted me to go buy my very first DualShock controller in 1998. They say you're only ever as old as you feel, and so when my brain learned this information my body quickly caught up with reality. Liver spots spontaneously appeared on my hands as my skin lost all of its elasticity. My ear and nose hair started growing at a fantastic rate. Modern music is now the tool of the devil. Thanks, Polyphony Digital.
Speaking of disturbing form changes: GT Sport is the first title in the franchise to require an internet connection for the overwhelming majority of its content. If you experience an outage you won't be able to access Career Mode, Brand Central (read: car shop), Mileage Exchange (swap kms for rewards) or the titular GT Sport competitive mode. Hell, you can't even get phallic in the livery editor or click into the Scapes photo mode, a mechaphiliac's-(wet)-dream-come-true. Offline, you'll be stuck with an Arcade mode that consists of Single Race, Time Trial, Drift Trial, Custom Race, 2P Split-screen and VR Tour. Doesn't sound so bad? Well how about this, Captain Optimism: any progress you make won't be preserved. Manual saving is disabled when you're offline, too.
The bad news continues with the number of available cars. You're looking at a list of 160-ish automobiles spread across roughly 30 manufacturers. Expect virtually no classics or nostalgia rides here, as the focus is on cars built from the '10s onwards. Along with some uber expensive pie-in-the-sky concepts,
GT Sport
wastes a lot of space with repeated car models that are simply retuned for different disciplines. This state of affairs is underwhelming to say the least, especially when you look at the ample and more broadly curated garages offered by
GT Sport's
closest competitors,
Forza Motorsport 7
and
Project Cars 2
. 160 cars is also insulting when
GT Sport
is taken in the context of its own franchise:
Gran Turismo
(173),
Gran Turismo 2
(600+),
Gran Turismo 3
(173),
Gran Turismo 4
(700+),
Gran Turismo 5
(1000+) and
Gran Turismo 6
(1190+).
As always, Polyphony Digital appears to have spent way too much development time and resources on features that matter only to that most vocal minority of gamers, the graphics whores. Credit where it's due: GT Sport looks and runs phenomenally well on a base level PS4, but thanks to an absurd increase in colour palette it's a whisker off true photo realism if you're pumping it through an HDR-enabled 4K television. Without a doubt, it's the pinnacle of visuals on a PS4. But, that said, let's be honest: if you pine that hard for sexy visuals in racing games, you're probably already playing GT Sport's multi-platform rivals on a PC specced like the Batcomputer.
Too much was sacrificed in order to make this game look good in certain scenarios. Sure, the unique texture of some supercar's glovebox has been nailed down to the nano-centimetre by a team of artists, but that level of car detail has come at the expense of features racers expect as standard in 2017. GT Sport only offers pre-baked time-of-day versions of tracks, as opposed to dynamically shifting time/light. Likewise, dynamic weather – or indeed any weather at all – is absent. If it wasn't for the tyre marks, cone physics, the odd drone and some awkwardly-animated crowds, these tracks would feel eerily lifeless.

Before this review-in-progress veers off into total despair, let's change gears and identify what I love about GT Sport. The sound design, while not the best I've ever heard in the genre, is a massive leap over the dronefest we usually get in a Gran Turismo game. The roars and turbo whines are especially pleasing if you're hearing them through the 3D headphones bundled with the PlayStation VR. Though it's disappointing that said VR Mode is segregated into 1-on-1 races across 16 tracks (one of which is Bathurst), it is still the system-seller Sony's fancy helmet needs. Yes, you take a sizeable hit in visuals for the pleasure of VR, but it's fast, furious and a damn sight more impressive than the blurry, barf-coaster that was DriveClub VR.
Also worthy of praise is the PvP-based GT Sport mode that I'm currently digging through now. The Career mode (divided up into 48 gruelling Driving School tests, 64 Mission Challenges and Circuit Experiences for each of the 21 tracks) is rigid and no-frills, but it's pleasingly brutal if you're a masochist like me who loves a challenge. Sports Mode is different in that it won't even let you in the door without learning how not to be a jerk on the track. After the lesson on etiquette and sportsmanship, you can put your hand up for a Daily Race or Championship and wait to play one of the three races on offer (you can qualify and practice as you wait). Pretty soon you'll be able to seamlessly race against other players, most of whom are still jerks.
Ordinarily, that wouldn't be too much of a problem, but GT Sport constantly tracks your conduct with Driver Rating (DR) and Sportsmanship Rating (SR). The former tells everybody how 'fast' you are; the latter should represent how safe you are, but if some moron slams into you, you both lose precious SR (which is required to level up your DR).
My earliest impressions: the first corner of every race is an unholy dog pile where everybody thinks they have the right of way. You can also expect to get regularly speared from behind – either due to wilful dickishness or spatial unawareness. Watching GT Sport spank you along with the offender by downvoting your SR is infuriating. Plus, the genius who did it will flash you from afar with passive-aggressive flicks of their high-beams. I'm hoping this improves as I climb the ladder, up and away from the newbie, dodgem car drivers.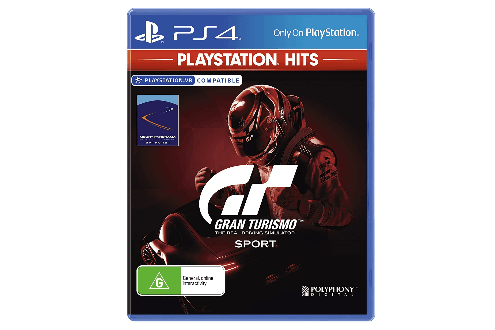 Buy Gran Turismo Sport
from Amazon
Grab the standard edition of GT Sport for PS4.
View details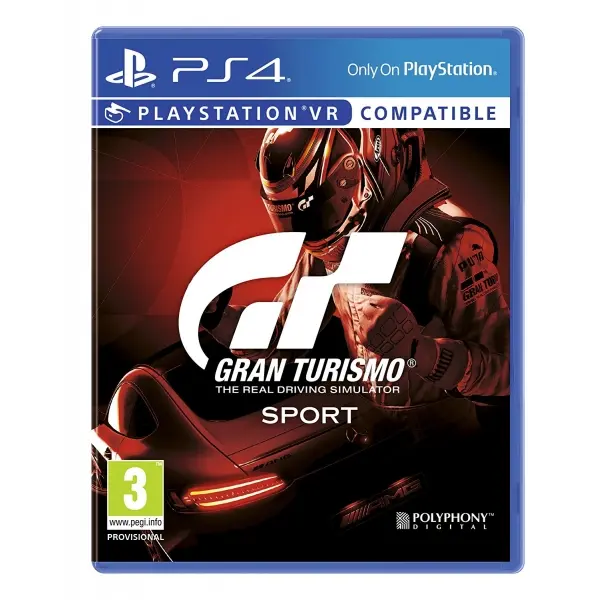 Buy Gran Turismo Sport
from ozgameshop.com
Grab the standard edition of GT Sport for PS4.
View details
UPDATE AND FINAL THOUGHTS
The online experience – the main thrust of this package – will only be enjoyed by a small group of elite players, but even those folks will be disappointed with thin trickle of content on offer. Fans who sampled the Beta were conditioned to expect three races that would change daily; what we have here are the same three events sticking around all week (same deal with the "mileage store" offerings). This needs to change, fast, as fatigue is setting in already.
The SR system didn't improve, either. It's a flawed experiment that's in dire need of an overhaul, because hell is very much other people right now. If you're fast, it's possible to qualify in the top 5 and escape the furious dodgem cars that haunt the middle of the pack (and the learner driver missile-cars who wreak havoc behind them). That said, even if your name is Baby Driver, if the track's short enough to lap people you can expect to be rammed off into the grass and be unfairly drained of SR. All of this could be changed with a sizeable update, but it's a well-known fact that Polyphony Digital move like molasses. Do not dare to hope.
We reviewed Gran Turismo Sport on PlayStation 4 with a copy provided by the publisher.
---
Gran Turismo Sport
7.0 VERY GOOD
What we liked...
A new benchmark for PS4 visuals
Handles just as well as ever, sounds much better
VR mode, while limited, is a system-seller
What we didn't like...
An anorexic offering of cars and tracks
Online SR systems rorts innocent racersr
Online content doesn't swap out fast enough
Draconian DRM, plus many server disrupts
VERDICT
Available for
Though GT Sport is a lower-priced ride, far too much weight reduction has been applied to it in terms of content. There's been an earnest, idealistic attempt to make a multiplayer-focused racer centred around sportsmanship, however, the mindset of online dirtbags hasn't been taken into account and GT Sport stalls hard because of it.
For more information on how finder scores games, check our review guidelines.