What is a Google SOS Alert and how do they work?
In July 2017, Google launched its SOS alerts function, which notifies users of major disasters.
Its a feature of Maps and Search and provides users with real time information on on developing situations depending on the search query or a user's location.
For example, those searching for Mount Agung in October 2017 would have been greeted with a warning of a possible eruption from Bali's largest volcano.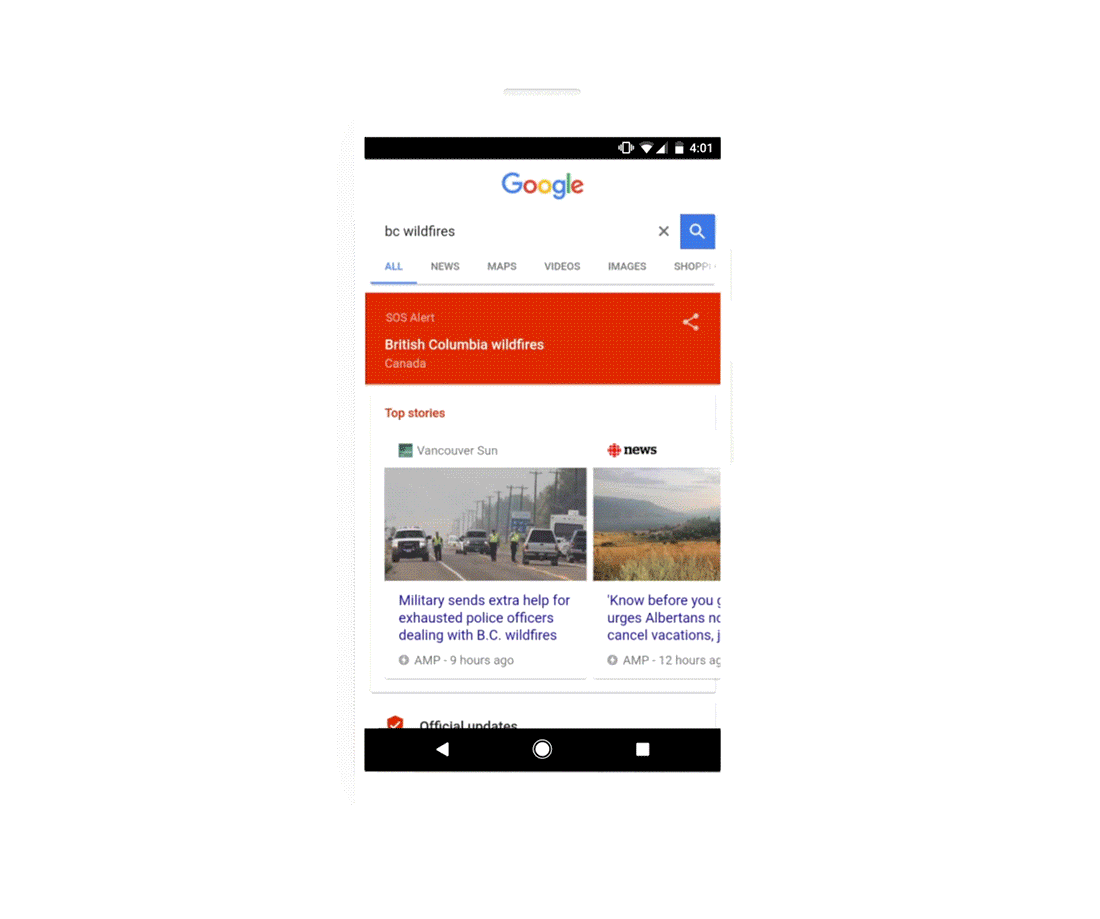 How Google SOS Alerts work
SOS alerts is a new set of features in Google Search and Google Maps designed to keep those in disaster affected areas informed on what's going on and what they can do to remain safe.
Google Maps on mobile also shows an SOS Alert to those in the area in the form of a tappable icon.
Through the alert, locals are provided with maps and information from local experts and depending on how close they are to the affected areas, they may also receive a notification on their mobiles directing them to further information. This may include emergency phone numbers, websites, translations of useful phrases and real-time updates such as road closures and traffic updates.
"In times of crisis, access to timely, actionable information is crucial. Working alongside trained responders and volunteers on the ground, technology plays a vital role in providing information to help keep you and loved ones safe and informed," Google said in a statement.
Google SOS Alerts also work in tandem with other features which can assist people outside the affected areas including the search engine's missing person finder and where to make donations if a disaster unfolds.
Where does Google SOS alerts get its information from?
Google SOS alerts sources its information from various reliable first responders such as the Red Cross, the Federal Emergency Management Agency, and the Philippine Atmospheric, Geophysical and Astronomical Services Administration.
The alerts also aggregate data from Google products and services such as Google Maps, Google News and Waze.
History of Google SOS Alerts
Google has worked closely with the Red Cross and various government agencies and weather-forecasting organisations to provide SOS Alerts in more than a dozen countries.
Apart from the current Mount Agung emergency, other Google SOS Alerts to date have included Hurricane Irma in Florida, Hurricane Harvey in Texas and the wildfire emergency in Northern California.
Want to protect your holiday? Compare your travel insurance online
Type or Select your destination(s)
Popular Destinations
Americas
Asia
Europe
Pacific
Africa
Can't find your destination? Just type it in the box above.
Picture: Unsplash