Google Home will finally call Australia home
Google's Home speaker will hit Australian shores soon, plus all the other big news from Google's I/O event.
Strictly speaking, Google's I/O conference is a developer's conference, which is why much of the announcements are around features such as new programming concepts and AI-driven approaches. Still, Google typically uses I/O to announce the next version of its mobile Android operating system, as well as a few new hardware goodies. This year, they've formally announced Google O (and its spin-off 'lite' version, Android Go), new AI-enhanced visual applications such as Google Lens and the forthcoming availability of Google Home in Australia.
Google finally calls Australia Home
Google has offered its Google Home intelligent speaker product in the US for some time now, but if you wanted one in Australia you had to effectively sneak it in the back door while nobody at Google was looking. Google being Google, it was always looking.
As part of its keynote, Google stated that the newer Google Home device it was announcing would make its way down under "this Summer". No word on whether that means US or Australian Summer, but either way, if you've ever wanted to speak to your speakers, you soon will be able to, and certainly faster than we see competitor Amazon Alexa here too.
Google announced updates to Google Home that will bring hands-free calling to the speaker, as well as a connected ecosystem that will allow you to ask Google Home a question that requires a visual response, which is then thrown up onto a screen running Google's Chromecast. New apps, including the free version of Spotify and home Bluetooth streaming will add to Google Home's media chops, while new proactive features will wake Google Home so that it can remind you of upcoming appointments or potential traffic delays on your daily commute.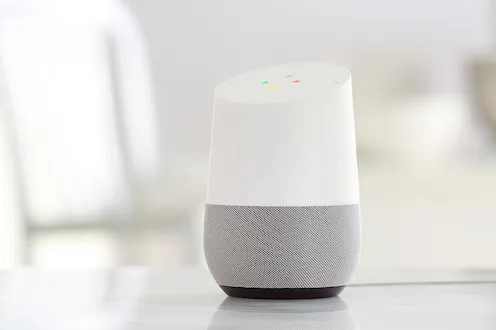 Buy Google Home
from The Good Guys
Control your home with your voice using the powerful Google Home speaker.
View details
Android O and Android Go
While it won't see light of day for some months, and it will appear first on Google's own Pixel and Pixel XL devices (plus whatever their inevitable successors actually are), Google formally took the first wraps off its next-generation Android operating system. As has been the pattern in the past, Google is working its way through the alphabet, which means that Android 7.0 ("N", for "Nougat"), will be replaced by Android 8.0, AKA Android O. At this stage, there's no indication which sweet treat will get the naming rights, although based on the fact that Android K was Kit-Kat, Android Oreo seems feasible.
Android O, at least as it has been announced, is fundamentally about fine-tweaking the Android experience with a focus on AI learning, security optimisations and just a few new features such as picture-in-picture and Google autofill. Predictably, Google is promising that Android O will offer improved battery life and faster load times, but we'll have to wait until final code is available on real devices to see how true those claims are.
Google also announced Android Go, a new fork in the Android operating system family explicitly developed for much lower-end devices. The idea is that Android Go will be delivered to devices with less than 1GB of RAM, which functionally means that Google is targeting developing and low-cost markets with Android Go.
Android Go will highlight apps that do not require large amounts of memory, as well as allowing for offline YouTube downloads and data-free previews of YouTube content. Realistically, even the cheapest Android phones currently sold in Australia tend to break that 1GB barrier, so don't expect to see too many purely Android Go devices down under.
Google shifts from search to AI
One overriding theme of the I/O keynote was how heavily Google intends to shift into AI-driven applications, and not just on the back end to run its highly lucrative advertising and search businesses. A good example of this is the upcoming Google Lens app, which will allow AI routines to rapidly identify visual images. Google's been down this path before, if you recall Google Goggles, but by tying in the intelligence gathered by services such as Google Assistant, Lens could be a truly useful way to interact with and learn about the world around you, whether you're pondering a new restaurant, or wondering if those mushrooms in the forest are safe to eat.
Speaking of Google Assistant, it's also going to arrive on iOS if you were keen to use Google's AI smarts on Apple's mobile platform.
Daydream for S8 and standalone devices
Google's Daydream VR is an excellent smartphone VR system, but so far it's been limited strictly to Google's own Pixel and Pixel XL handsets. As part of the I/O keynote, Google announced that it would be bringing Daydream compatibility to new third party handsets, including Samsung's Galaxy S8 and Galaxy S8+, as well as the "next" premium handset from LG.
The Galaxy S8 already has its own home grown VR solution in the Gear VR.
The VR news didn't stop there, however, with Google also announcing standalone versions of its Daydream hardware, to be developed by HTC and Lenovo, under the Worldsense banner. Google's claim is that it will enable real-world mapping without the need for previously installed sensors, as is the case for VR solutions such as HTC's Vive headset.
Latest mobile phones headlines
---
Follow us for all the latest mobile phone news and deals
---