The Gluten Free Meal Co. review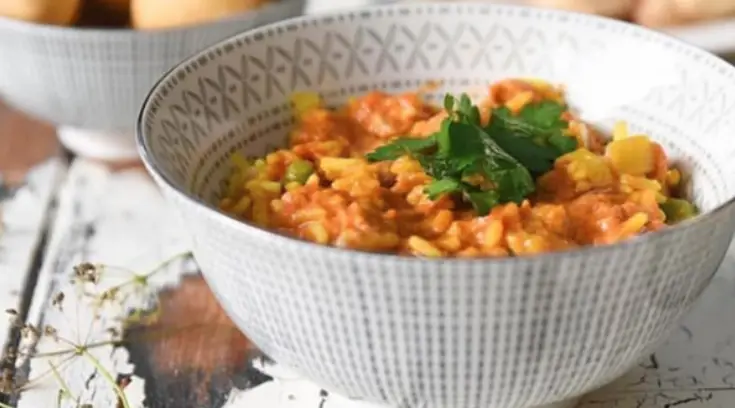 Whether you're coeliac or just looking for a gluten-free alternative to a home delivery service, this is a perfect option.
Why we love this product
The Gluten Free Meal Co. is the only gluten-free food delivery service in Australia, claiming to be restaurant-quality with a decent range of food types. Here at finder.com.au, we tasted several dishes from the company's menu and here is what we have to say about it.
As I am a vegetarian, I ordered only from that menu. However, the company does offer a much wider range of meat-based gluten-free meals, finger food and desserts.
The meals I had were:
Tofu and veg satay – Definitely my favourite dish, I ordered two of these as I love satay. The sauce was lovely and thick, enough to coat the whole dish.
Thai red veggie curry – A delicious meal with a slight kick to it. The curry comes with rice and was filling without being stodgy.
Rustic lentil and veg cottage pie – I did enjoy this cottage pie but I felt the portion size was a little on the small side, so I added a side of veg.
Indian butter chickpea curry – I really enjoyed the creamy, thick butter sauce. There was a good amount of rice with this meal too.
Hummus falafel poppers – This was amazing! It's not a whole meal, just a sharing snack; the only thing lacking was there was no sauce, so I had to grab some sweet chilli to accompany the poppers.
Garden vegetable pasta bake – I don't tend to eat pasta as I find it quite heavy in my stomach, but this pasta bake was lovely and light. The flavours were well balanced.
I really enjoyed trialling these gluten-free meals and I can honestly say that I could not even tell that they were gluten-free. The company makes it very easy to order your food online and choose a delivery time and date that suits you.
My box of food arrived while I was at work, but the delivery service hid it inside my porch as I indicated in my delivery instructions. The seven dishes were packed into the box, along with some ice packs to ensure my food stayed cool in the warmer weather.
I left three of the meals in the fridge and popped the remaining four in the freezer for a later date. To heat up the food, I simply popped it in the microwave for up to five minutes (a little longer if frozen), and voila, my dinner was ready!
Affordability
Buying gluten-free meals in the supermarket can be expensive – even gluten-free cakes in a cafe are more expensive than regular cakes. But The Gluten Free Meal Co. needs to be praised for creating a great range of gluten-free meals and snacks where we don't have to break the bank!
The cost of your order at The Gluten Free Meal Co. varies depending on what you select, but I would say it is reasonably priced for what you get. The total cost of my seven meals (one was finger food) came to $69.30, which included free delivery and the ice packs in the box.
Where you can buy it
You can only buy directly from The Gluten Free Meal Co.; the online system is easy to use and they are contactable via phone or email if you require any assistance.