Compare gas heaters: How to pick the best model for your home
We'll help you choose the right gas heater to heat your home this winter.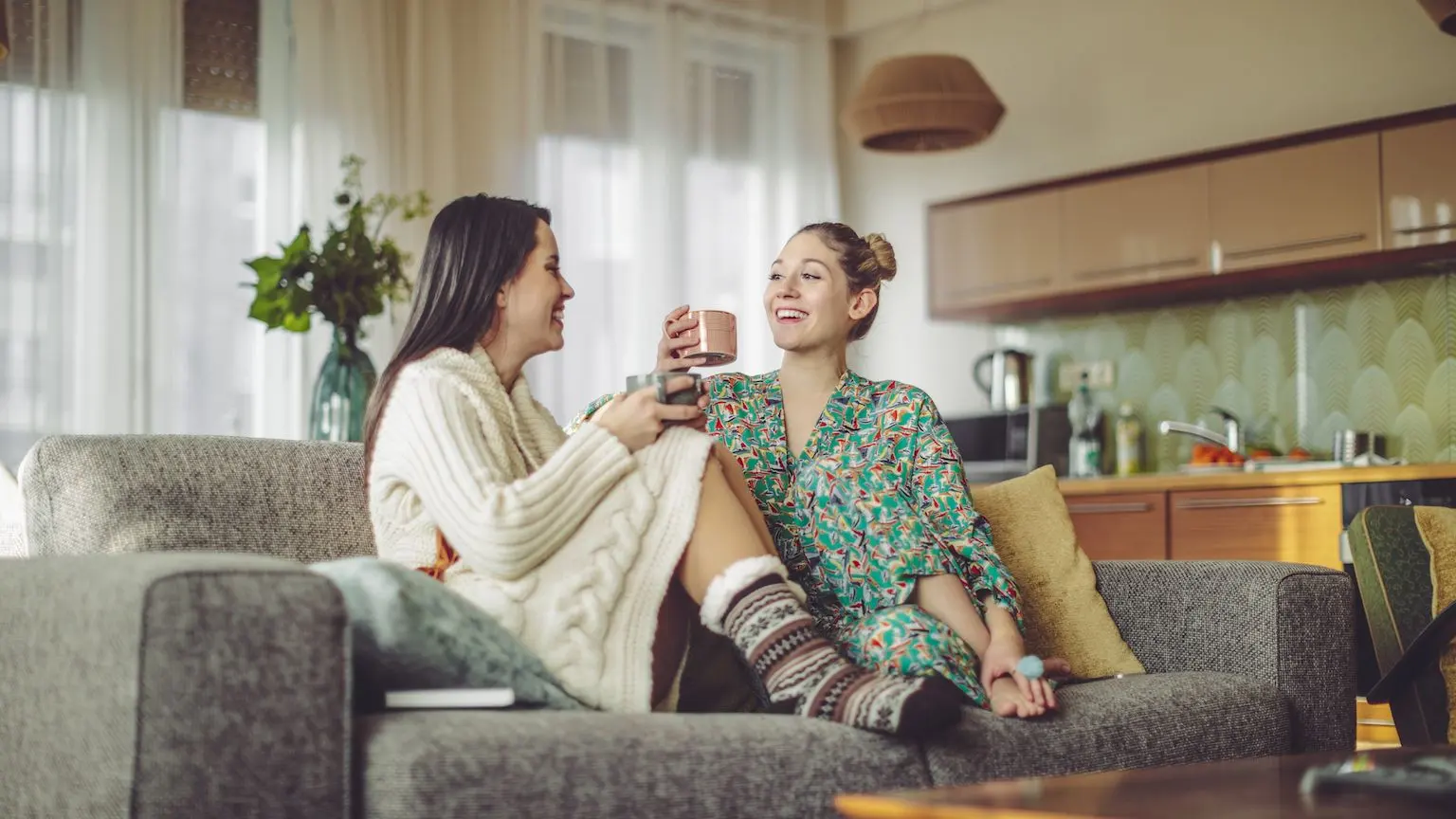 We're reader-supported and may be paid when you visit links to partner sites. We don't compare all products in the market, but we're working on it!
Best Rated Gas Heater Brand: Bosch
Top rated for safety, Bosch beat out brands like Rinnai and Real Flame to win the Finder Award for the best gas heater brand. It also rated highly for features and functions and performance.
Quick facts about gas heaters
Gas heaters are more expensive than electric heaters upfront, but they're cheaper to run long term.
Heaters typically cost between $400 and $2,200 depending on the type.
Many states and territories have restrictions regarding how and where you can use gas heaters.
Compare gas heaters
Flued vs unflued gas heaters
Australian gas heaters come in two main types: flued and unflued.
Flued gas heaters
One thing that causes a lot of concern when buying a gas heater is the fear of a room filling up with dangerous fumes and emissions. A flued gas heater solves this problem as it has a pipe that takes gases outside so the air in your room stays clean. Since installation is required, there are extra costs involved, and you won't be able to move your heater from room to room. Many models offer features like a remote control, a programmable timer and child locks, and you can often use an existing fireplace to place your heater and take advantage of the chimney.
Pros
Emissions are directed outside rather than into the room
Better for spot heating
Can be used in smaller areas
Suitable for allergy sufferers, asthmatics and people with respiratory issues
Cons
More expensive
Require installation which adds more cost
Not as energy efficient
Needs gas filter installation
Unflued gas heaters
An unflued gas heater is a portable heater that uses a gas bottle tucked into the back. Most of the gas turns into heat, and it can heat up a room quickly. There are rules around what type of room you can use an unflued heater in, so they are recommended for living areas rather than bedrooms or studies.
Unflued heaters come in two different types:
Radiant-convection. Cheaper to buy and without as many features, these unflued heaters send heat out into the room from an exposed area. They operate by pressing and holding an ignition button.
Convection. Most often convection heaters are electronically controlled and come with a remote. They have a thermostat for temperature control and a fan to speed up the movement of hot air.
Pros
Portable so you can take it from room to room
More energy efficient and cheaper to run
Heats a room faster
Some models have safety features
Cons
Gas emissions go back into the room, so airflow is crucial
Illegal to use in small and enclosed spaces
Produces carbon monoxide and nitrous oxide
May irritate respiratory issues or allergies
Can cause condensation
How to compare gas heaters
Unflued heaters tend to cost anywhere between $400 and $1,500, whereas flued heaters range from $400 to $2,200.
Not all gas heaters have the same heating ability, so it's important to understand what you should be looking at when browsing your options. Check out our round-up of the best gas heaters on the market this year for more information.
Room size
The heater that you buy should be able to adequately heat the room size that you will keep it in. Since it is illegal to use unflued heaters in smaller rooms, you will need to check the regulations on what is considered a small room in your state. Unflued heaters are better for larger rooms and living areas, but you'll also need to consider the heat output versus the size of the room.
As a guide, you can count on 1kWh being able to heat around 10 square metres (sqm). So if you have a smaller room of around 30sqm, your heater will need 3kWh of heat output to heat the room efficiently. Larger areas of 80sqm will need 8kWh of heat output.
Gas consumption
To heat your room faster, look for the highest MJ/h rating in the heaters that are suitable for your room size. Gas is measured in megajoules (MJ), and the higher this number, the more gas will be used for faster heating. Flued heaters have a maximum input of more than 20MJ, and unflued heaters have a maximum input of around 10MJ.
Options for flued gas heaters
If you are specifically looking at flued heaters, consider the following features:
Remote control
Electronic ignition
Child lock
Timer
LPG conversion kit
Filter-clean warning
Gas vs electric heaters
Deciding on whether a gas or an electric heater is the right choice for your home can be difficult. Check out the main differences between the two so you can find the right solution for your heating needs.
Gas heaters
More expensive but the cost of gas is cheaper than electricity so running costs are lower
Suitable for large rooms, but need to have good airflow available if buying an unflued model due to emissions
Work at any time gas is available, so you can still keep warm during power cuts
Produce less carbon dioxide than electric heaters
Electric heaters
Cost less than gas heaters in general, but electricity costs more for ongoing costs than gas
Usually smaller and more portable
Suitable for smaller rooms or if you have children around
Check out our full guide to electric heaters
If you and your family are not sensitive to gas emissions, have larger rooms that you want to heat and don't mind paying a bit extra upfront, a gas heater could be the right choice for you.
Gas heater safety and regulations
Before purchasing, make sure to check out the gas safety regulations for your state for information around ventilation for gas appliances.
Victoria has banned the sale of some gas heaters, and unflued heaters must use liquid petroleum gas (LPG).
Gas heaters should be serviced regularly by a certified gas fitter.
Check that the heater you want to purchase has been certified for use by the Australian Gas Association.
To ensure proper airflow, clean filters (if applicable) regularly.
Ensure kids, pets and any flammable objects stay at least one metre away from gas heaters.
Do not leave a gas heater on overnight or in a room that you sleep in.
When choosing a flued gas heater, ask a certified gas fitter to complete the installation.
As well as having a smoke alarm, consider installing a carbon monoxide alarm for any type of gas heater you purchase.
---
Best rated gas heater brand award breakdown
| | Total Score | Overall rating | Value for Money | Features & Functionality | Performance | Safety |
| --- | --- | --- | --- | --- | --- | --- |
| Bosch | 8.17 | 4.48 | 4.16 | 4.4 | 4.4 | 4.48 |
| Rinnai | 8.16 | 4.47 | 4.37 | 4.43 | 4.45 | 4.33 |
| Braemar | 7.81 | 4.17 | 4.28 | 4.39 | 4.28 | 4.33 |
| Paloma | 7.58 | 4.14 | 4.43 | 4.11 | 4.29 | 4.25 |
| Cannon | 7.56 | 4.09 | 4.16 | 4.14 | 4.14 | 3.98 |
| Other | 7.53 | 4.08 | 4 | 4.08 | 4.25 | 4.17 |
| Real Flame | 7.52 | 4.17 | 4.09 | 4.09 | 4.26 | 3.96 |
| Everdure | 7.46 | 4.07 | 3.97 | 4.1 | 4.1 | 4.07 |
| Brivis | 7.16 | 3.88 | 4.03 | 3.85 | 3.94 | 4.21 |
Data: Finder Retail Brand Survey, 2020, Kantar. Metric out of 5 stars unless indicated. Methodology and more info.
Previous Retail Awards
More guides on Finder