Finder makes money from featured partners, but editorial opinions are our own.
Best gas cooktops in Australia
Our team has done the research and found the 7 best gas cooktops for your kitchen needs.
Best gas cooktops in Australia
Gas cooktops are a type of kitchen appliance used for cooking tasty meals. These are powered by gas instead of electricity to produce heat for cooking food. Gas cooktops feature fast temperature adjustment and an energy-efficient cooking experience. Typically, they cost anywhere from $600 to $5,000, depending on the model and make.
There are a wide range of gas cooktops available in the market. 2-burner options are suitable for smaller households, while 4-burner gas cooktops are ideal for larger families. There are also smart models available. To find the best gas cooktop, consider the size of the cooktop, its cleanability and burners, and your budget.
We've examined different gas cooktops available from online retailers like Amazon, Harvey Norman and Appliances Online to help make your buying decision easier. We chose models based on customer reviews and ratings. We also considered product features when selecting gas cooktops for each category.
Read our full methodology below.
Bosch FlameSelect 90cm Serie 6 Natural Gas Cooktop
Best overall gas cooktop
Pros
Sleek design
Easy to clean
Cons
A bit pricey
Some customers said the tempered glass surface scratches easily
Buy now
Check manufacturer website for current RRP and availability
Our pick for the best overall gas cooktop is Bosch's FlameSelect 90cm Serie 6 Natural Gas Cooktop. This model has a rating of 4.6 out of 5 stars on Appliances Online and The Good Guys.
The FlameSelect 90cm Series 6 Natural Gas Cooktop features a sleek design and 5 burners, suitable for large households. It has a tempered glass base and a frameless finish to fit any kitchen aesthetic. It comes with a powerful wok burner on the left-hand side, providing up to 15Mj/h. It also has high-speed burners, standard burners and an economy option.
Apart from 9 pre-defined power levels, this gas cooktop has a single cast iron pan support for easy handling. Customers said the one-hand electronic controls are easy to use. Because it has a tempered glass surface, cleaning is a breeze as well. However, several people said this surface scratches easily.
---
Pros
Features Wi-Fi connectivity
Easy to clean
Cons
Bulkier than other cooktops
Limited availability in Australia
For the best smart option, we recommend the Samsung 36" Smart Gas Cooktop with Illuminated Knobs. On the brand's website, it has a rating of 4.2 out of 5 stars.
This Wi-Fi-enabled smart gas cooktop has 5 burners and a fingerprint proof finish. The blue illuminated knobs also let you know when the cooktop is on or off. Apart from a removable aluminium griddle, it features 3 cast-iron grates and a 19K BTU power burner.
The brand's SmartThings app lets you monitor this gas cooktop anywhere. It also allows you to control the appliance and lets you know if you left it on or off when you leave the house. Reviews added that the app is easy to navigate and set up. The burners have different heating abilities, ranging from 9.5k BTU to 19K BTU.
---
Best 2-burner gas cooktop
Pros
Value for money
Easy to install
Cons
Not as powerful as more expensive 2-burners
Control knobs feel flimsy
With a rating of 4.6 out of 5 stars on Amazon, we selected GASLAND's Chef Gas Cooktop with 2 Burners as the best 2-burner gas cooktop.
This GASLAND cooktop comes with 2 high-power burners, a 1.88kW semi-rapid one and a 2.4K rapid option. It also has a black tempered glass surface and backlit knobs for easy cleaning. It has a removable cast-iron grate and a push-type rotary switch for controls as well.
Customers praised the product's affordability, durable construction and small footprint. This 2-burner option is also easy to install with a default built for natural gas. However, you can still convert it to LP gas with its included LPG jets.
---
Best 4-burner gas cooktop
Pros
User-friendly
Easy to use
Cons
Some customers said it is difficult to light
A few reviews complained about rush spots
Westinghouse's 60cm 4 Burner Gas Cooktop WHG644SC is our pick for the best 4-burner option. On Appliances Online and Bing Lee, it has a rating of 4.5 out of 5 stars.
Part of our list of the best cooktops available online, this Westinghouse 4-burner model features a user-friendly control panel and an easy-to-clean surface. It also has a 14.4 Mj/h wok burner and cast iron trivets that provide a flat surface for pots and pans. Apart from a flame failure device, this comes with an LP gas conversion kit for cooking with a different kind of gas.
Numerous buyers were impressed by the cooktop's sleek design, affordable price tag and ease of use. It has a durable build that can last you for years. And its 2-year warranty also gives you peace of mind, ensuring the appliance is covered should anything happen to its parts. There were complaints about the cooktop being difficult to light, but this seems to be a minor concern.
Today's Westinghouse WHG644SC 60cm 4 Burner Stainless Steel Gas Cooktop deals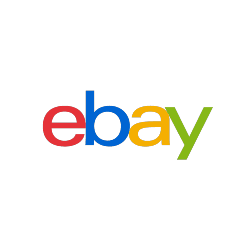 7% off Westinghouse WHG644SC 60cm 4 Burner Stainless Steel Gas Cooktop
---
Best portable gas cooktop
Pros
Suitable for camping and outdoor cooking
Won't break the bank
Cons
Only has a single burner
Difficult to clean according to some
If you're looking for the best portable gas cooktop, we recommend the Gas ONE GS-1000 7 Portable Butane Gas Stove. On Amazon, it has a rating of 4.7 out of 5 stars from over 4,000 reviews.
This butane gas stove features a small burner for portability. It has a high output at 7,650BTU and can be used with an 8oz butane canister. In addition to a Piezo-type electric starter, it has a safety shut-off system and a quiet operation.
This cooktop has a built-in cartridge ejection system that ejects the butane fuel canister if irregular gas flow is detected. It also weighs just 3.1lbs, making it an ideal appliance for camping and outdoor use. This particular model only has a single burner, but the brand offers a 2-burner option, although it's not as portable as the GS-1000 7.
---
Best gas cooktop for easy cleaning
Pros
Sleek design
Easy to control
Cons
Not cheap
One critic said the metal crosses seem a bit flimsy
For the best easy cleaning option, we recommend the Fisher & Paykel 900mm 5 Burner Natural Gas on Glass Cooktop. This model has a rating of 4.9 out of 5 stars at Harvey Norman.
The Fisher & Paykel 900mm 5 Burner Natural Gas on Glass Cooktop features 2 wok burners, an auxiliary burner, a rapid burner and a semi-rapid burner to make meal prep more convenient. It also has removable cast iron trivets, preventing pots and pans from tipping. The sealed burners and single-sheet cooking surface make cleaning a lot easier too.
Customers praised the product's sleek design, versatility and cleanability. The large burner lets you cook using pans and pots of different sizes without compromising heat distribution. It features ergonomic control dials for precise flame adjustments. The flame failure feature also automatically turns off the gas if the flame accidentally goes out.
---
Pros
LPG convertible
Features 4 burners
Cons
Difficult to clean
Knob controls scratch easily according to reviews
Chef's 60cm 4 Burner Gas Cooktop is our choice for the best cheap option. On Bing Lee and The Good Guys, it has a rating 4.15 out of 5 stars.
This 60cm 4-burner cooktop features a high-powered wok burner for cooking tasty stir fries at home. The cast iron trivets keep pots and pans stable, while the side cooktop controls are positioned for safety. This cooktop also features a flame failure safety function and is backed by a 2-year warranty.
With a stainless-steel surface and sturdy burners, this cooktop is an affordable option for busy households. The burners can cater to any of your cooking needs, allowing you to prep meals with ease. It is also LPG-convertible and comes with a conversion kit. Some customers find the cooktop a bit difficult to clean, but this seems to be a minor issue.
---
Methodology
22
Brands considered
84
Products compared
7
Best products chosen
Why you can trust our picks
We looked into hundreds of gas cooktops listed at various online retailers like Amazon, Appliances Online and Harvey Norman for this list. We examined models from the following brands
Arc
Artuso Appliances
Beko
Blanco
Bosch
Chef
De'Longhi
Devanti
Emilia
Euro
Fisher & Paykel
Gas ONE
GASLAND
Glem
Haier
Ilve
Miel
NEFF
Omega
Samsung
Trinity
Westinghouse
We narrowed down our choices based on customer ratings and reviews from the past year. We also considered each model's key product features, including price, burners, size and cleanability. We came up with what we believe are the 7 best gas cooktops available online.
We value our editorial independence, basing our comparison results, content and reviews on objective analysis without bias. However, Finder may receive compensation when you click some links on our site. Learn more about
how we make money from our partners and why you can trust our guides
.
---
Pros and cons of gas cooktops
Pros
Fast heat-up and response. Gas cooktops provide a quick response whenever you adjust the temperature, ensuring that you can quickly raise or lower the heat as needed. They also heat up faster than electric cooktops, while the fact that they turn off straight away when needed means you don't have to worry about residual heat over cooking your dinner.
You can see the heat. One feature many people like about gas cooktops is that you can actually see the flame, which allows you to get an instant idea of the heat level you're using.
Energy efficient. Natural gas is also cheap and more environmentally friendly than coal and other sources used to power electric cooktops.
Cons
However, there are also a few reasons why you might decide that an electric or induction cooktop will be a better fit for your kitchen:
Connection needed. If a natural gas connection isn't available in your home, you'll need to rely on bottled LPG. This is not only inconvenient but also more expensive, and it's worth noting that not all models will support bottled LPG.
Annoying to clean. Gas cooktops have more parts that need cleaning. Cleaning around the trivets on a gas cooktop can be fiddly and time-consuming, and they can be much more difficult to wipe clean than the smooth surface of an electric or induction cooktop.
Safety concern. An open flame poses a safety risk in the kitchen, so you'll need to be wary not to leave any flammable items too close.
Types of gas cooktops?
The main way to distinguish between the many different models available is their size. 30cm is the smallest cooktop width available and generally features 2 burners, but the 2 most common sizes are 60cm and 90cm:
60cm models typically feature 3 or 4 burners
90cm models usually come with 5 or 6 burners
That said, there are also several other widths available. Plenty of models fit within the 70-80cm range, while there are also sizable 120cm models available if you want to maximise your cooking surface area. Making a choice is all about matching a cooktop to the space available in your kitchen and your everyday cooking needs.
How to compare gas cooktops
Before you start shopping for a gas cooktop, make sure you know exactly what you're looking for. Think about the size of cooktop that will fit in your kitchen, the type of cooking you do and how many burners you'll need. As always, make sure you set a budget before you hit the shops.
Once you have a rough idea of the type of cooktop you want, you can then start finding out how gas cooktops stack up against the competition. Here are the key features and factors to take into account when comparing your options.
Key features to consider include:
Size
This is the obvious starting point as the size of the cooktop you choose will be dictated by the amount of space available in your kitchen. However, if space is no object, think about how often you cook and the type of cooking you do to decide whether you can justify the added expense of an extra-wide cooktop.
60cm is the most common choice for many households, but there is an increasing number of models available in the 70-90cm range for passionate home chefs who want more cooking space.
Also, remember to check the manufacturer's specifications to find out the minimum distance required between your gas cooktop and rangehood.
Burners
There are multiple factors to consider here:
How many burners are there? If you're a keen cook, make sure you'll have enough space to have multiple pots and pans cooking at once.
What size and type of burners are included? Are there burners to suit large and small pots and pans? Is there a wok burner for stir fry cooking? Is there a burner designed for cooking in elongated dishes like grill pans or griddles? What about a burner for cooking at very low heats, for example, to simmer sauces or melt chocolate?
What is the layout of the burners? Check whether the layout makes sense – will you be able to have multiple pans on the go without the cooktop becoming cramped and without it intruding on the controls?
Price
Gas cooktops can range anywhere in price from just over $200 up to $5,000. Price is somewhat dependent on the size of the cooktop, but the material (stainless steel and ceramic glass are more expensive than enamel), the number of burners and other features also play a part.
You can pick up a 60cm gas cooktop for around $220, with the more expensive models priced up to around $2,000. If you're looking for a 90cm cooktop, prices start at around $500.
Cleanability
Cooktop materials include enamel, ceramic glass and stainless steel. Enamel is easy to clean, while you may need to use a special ceramic cleaner on a ceramic glass surface. Check the manufacturer's manual to see if there are any cleaning products or methods that are/aren't recommended.
Also, check what will be required to clean the other parts of your gas cooktop. Are there any cracks where grease and other spills might accumulate? Can you clean around the knobs and can they be removed if required? Can the trivets be easily removed to simplify the cleaning process? How easy are the burners to clean? Is there a raised edge to prevent spills from spreading off the cooktop?
Trivets
Trivets fit over the top of the cooktop to elevate your pots and pans over the flame. Most cooktops feature cast iron trivets but stainless steel and enamel options are also available. Cast iron is durable but also heavy and more expensive, while stainless steel can be hard to keep clean.
Some models offer seamless grates so that you can shift a pot from one burner to another without having to lift it. However, remember to consider how easy these grates will be to clean before you buy.
Ease of use
Gas cooktops are almost always controlled with a knob or dial of some sort. Check whether the controls are easy to access and use, even when you've got a few pots in action on the cooktop, and whether the burner layout is practical for the type of cooking you do.
Safety features
Make sure any gas cooktop you choose has a flame failure device fitted to each burner. This is an important safety feature that kicks into action when the flame goes out. On many models, it will immediately switch off the gas to that burner to stop gas seeping out into your kitchen undetected, but some cooktops offer an automatic reignition feature to get the burner going once again.
If you've got kids around, make sure there's a child lock for added peace of mind.
Appearance
From sleek black ceramic to cooktops offering more of a rustic look, there are plenty of options to consider when deciding on the aesthetic appeal of your cooktop. Make sure any model you choose will be a good fit for your existing kitchen decor.
Warranty
Check the length of the manufacturer's warranty, 2 years is a pretty common figure, and exactly what it covers before handing over your money.
---
Frequently asked questions