Gas cooktop buying guide: How to find the best appliance for you
We'll help you decide if a gas cooktop is right for your kitchen.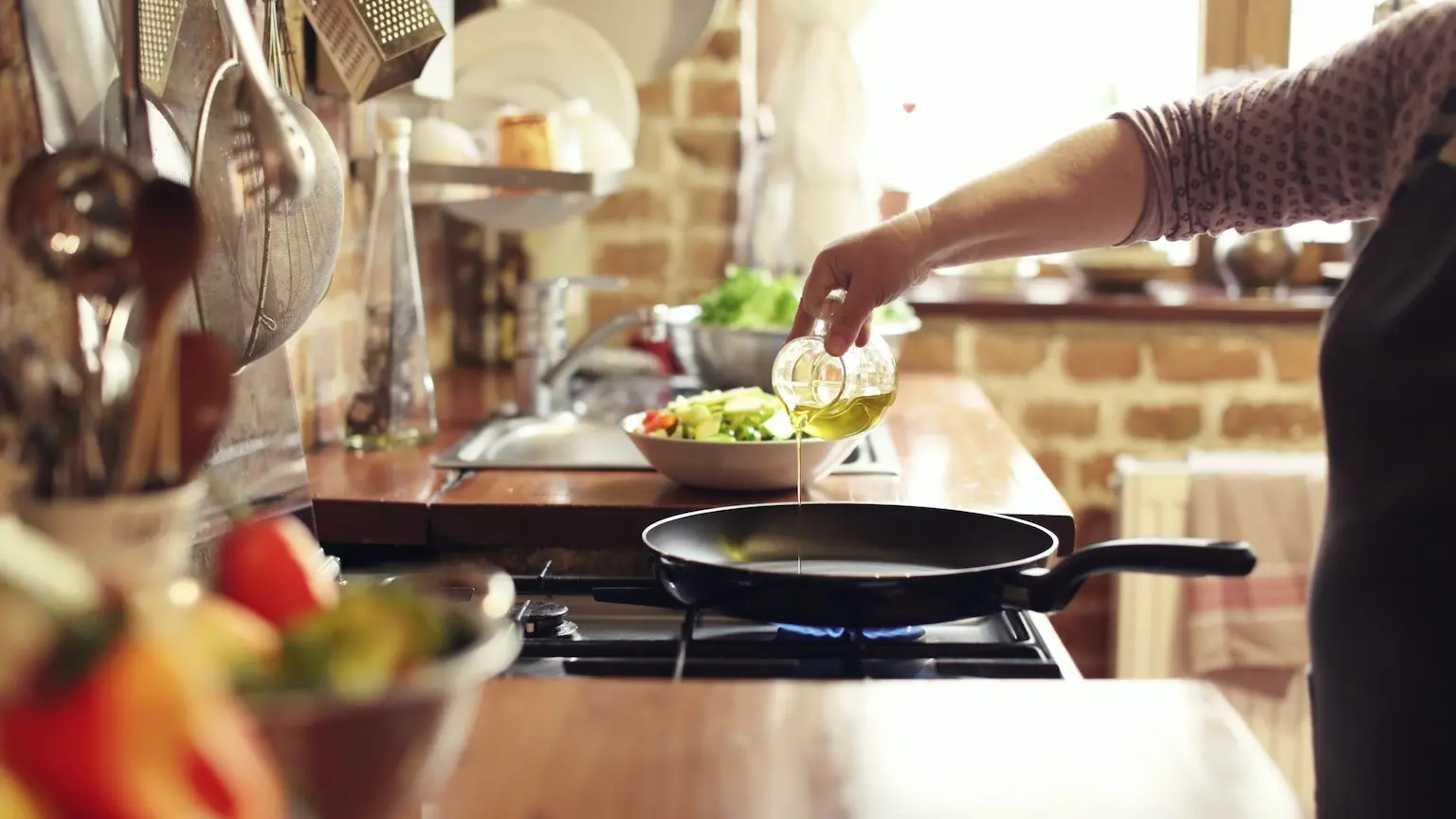 We're reader-supported and may be paid when you visit links to partner sites. We don't compare all products in the market, but we're working on it!
Key facts about gas cooktop:
Gas cooktops offer fast temperature adjustment and energy-efficient cooking.
Prices can range anywhere from $200 up to $5,000.
If you're searching for a gas cooktop for your kitchen, the most important factors you'll need to consider are the size of the cooktop and your budget.
Pros and cons
Pros
Why get a gas cooktop? There are several reasons:
Fast heat-up and response. Gas cooktops provide a quick response whenever you adjust the temperature, ensuring that you can quickly raise or lower the heat as needed. They also heat up faster than electric cooktops, while the fact that they turn off straight away when needed means you don't have to worry about residual heat over-cooking your dinner.
You can see the heat. One feature many people like about gas cooktops is that you can actually see the flame, which allows you to get an instant idea of the heat level you're using.
Energy efficient. Natural gas is also cheap and more environmentally friendly than coal and other sources used to power electric cooktops.
Cons
However, there are also a few reasons why you might decide that an electric or induction cooktop will be a better fit for your kitchen:
Connection needed. If a natural gas connection isn't available in your home, you'll need to rely on bottled LPG. This is not only inconvenient but also more expensive, and it's worth noting that not all models will support bottled LPG.
Annoying to clean. Gas cooktops have more parts that need cleaning. Cleaning around the trivets on a gas cooktop can be fiddly and time-consuming, and they can be much more difficult to wipe clean than the smooth surface of an electric or induction cooktop.
Safety concern. An open flame poses a safety risk in the kitchen, so you'll need to be wary not to leave any flammable items too close.
What are my main options?
Gas cooktops are sold by a host of major appliance manufacturers, including brands like Bosch, Chef, DeLonghi, Electrolux, Fisher & Paykel, Haier, Smeg, Westinghouse and Whirlpool.
The main way to distinguish between the many different models available is their size. 30cm is the smallest cooktop width available and generally features two burners, but the two most common sizes are 60cm and 90cm:
60cm models typically feature three or four burners
90cm models usually come with five or six burners
That said, there are also several other widths available. Plenty of models fit within the 70-80cm range, while there are also sizable 120cm models available if you want to maximise your cooking surface area. Making a choice is all about matching a cooktop to the space available in your kitchen and your everyday cooking needs.
How to compare gas cooktops
Before you start shopping for a gas cooktop, make sure you know exactly what you're looking for. Think about the size of cooktop that'll fit in your kitchen, the type of cooking you do and how many burners you'll need. As always, make sure you set a budget before you hit the shops.
Once you have a rough idea of the type of cooktop you want, you can then start finding out how gas cooktops stack up against the competition. Here are the key features and factors to take into account when comparing your options.
Key features to consider include:
Size
This is the obvious starting point as the size of the cooktop you'll choose will be dictated by the amount of space available in your kitchen. However, if space is no object, think about how often you cook and the type of cooking you do to decide whether you can justify the added expense of an extra-wide cooktop.
60cm is the most common choice for many households, but there is an increasing number of models available in the 70-90cm range for passionate home chefs who want more cooking space.
Also, remember to check the manufacturer's specifications to find out the minimum distance required between your gas cooktop and rangehood.
Burners
There are multiple factors to consider here:
How many burners are there? If you're a keen cook, make sure you'll have enough space to have multiple pots and pans cooking at once.
What size and type of burners are included? Are there burners to suit large and small pots and pans? Is there a wok burner for stir fry cooking? Is there a burner designed for cooking in elongated dishes like grill pans or griddles? What about a burner for cooking at very low heats, for example, to simmer sauces or melt chocolate?
What is the layout of the burners? Check whether the layout makes sense – will you be able to have multiple pans on the go without the cooktop becoming cramped and without it intruding on the controls?
Price
Gas cooktops can range anywhere in price from just over $200 up to $5,000. Price is somewhat dependent on the size of the cooktop, but the material (stainless steel and ceramic glass are more expensive than enamel), the number of burners and other features also play a part.
You can pick up a 60cm gas cooktop for around $220, with the more expensive models priced up to around $2,000. If you're looking for a 90cm cooktop, prices start at around $500.
Cleanability
Cooktop materials include enamel, ceramic glass and stainless steel. Enamel is easy to clean, while you may need to use a special ceramic cleaner on a ceramic glass surface. Check the manufacturer's manual to see if there are any cleaning products or methods that are/aren't recommended.
Also, check what will be required to clean the other parts of your gas cooktop. Are there any cracks where grease and other spills might accumulate? Can you clean around the knobs and can they be removed if required? Can the trivets be easily removed to simplify the cleaning process? How easy are the burners to clean? Is there a raised edge to prevent spills from spreading off the cooktop?
Trivets
Trivets fit over the top of the cooktop to elevate your pots and pans over the flame. Most cooktops feature cast iron trivets but stainless steel and enamel options are also available. Cast iron is durable but also heavy and more expensive, while stainless steel can be hard to keep clean.
Some models offer seamless grates so that you can shift a pot from one burner to another without having to lift it. However, remember to consider how easy these grates will be to clean before you buy.
Ease of use
Gas cooktops are almost always controlled with a knob or dial of some sort. Check whether the controls are easy to access and use, even when you've got a few pots in action on the cooktop, and whether the burner layout is practical for the type of cooking you do.
Safety features
Make sure any gas cooktop you choose has a flame failure device fitted to each burner. This is an important safety feature that kicks into action when the flame goes out. On many models, it will immediately switch off the gas to that burner to stop gas seeping out into your kitchen undetected, but some cooktops offer an automatic reignition feature to get the burner going once again.
If you've got kids around, make sure there's a child lock for added peace of mind.
Appearance
From sleek black ceramic to cooktops offering more of a rustic look, there are plenty of options to consider when deciding on the aesthetic appeal of your cooktop. Make sure any model you choose will be a good fit for your existing kitchen decor.
Warranty
Check the length of the manufacturer's warranty – two years is a pretty common figure – and exactly what it covers before handing over your money.
More guides on Finder