Compare gaming headsets: How to choose wired or wireless headsets
What to look for when choosing a new gaming headset.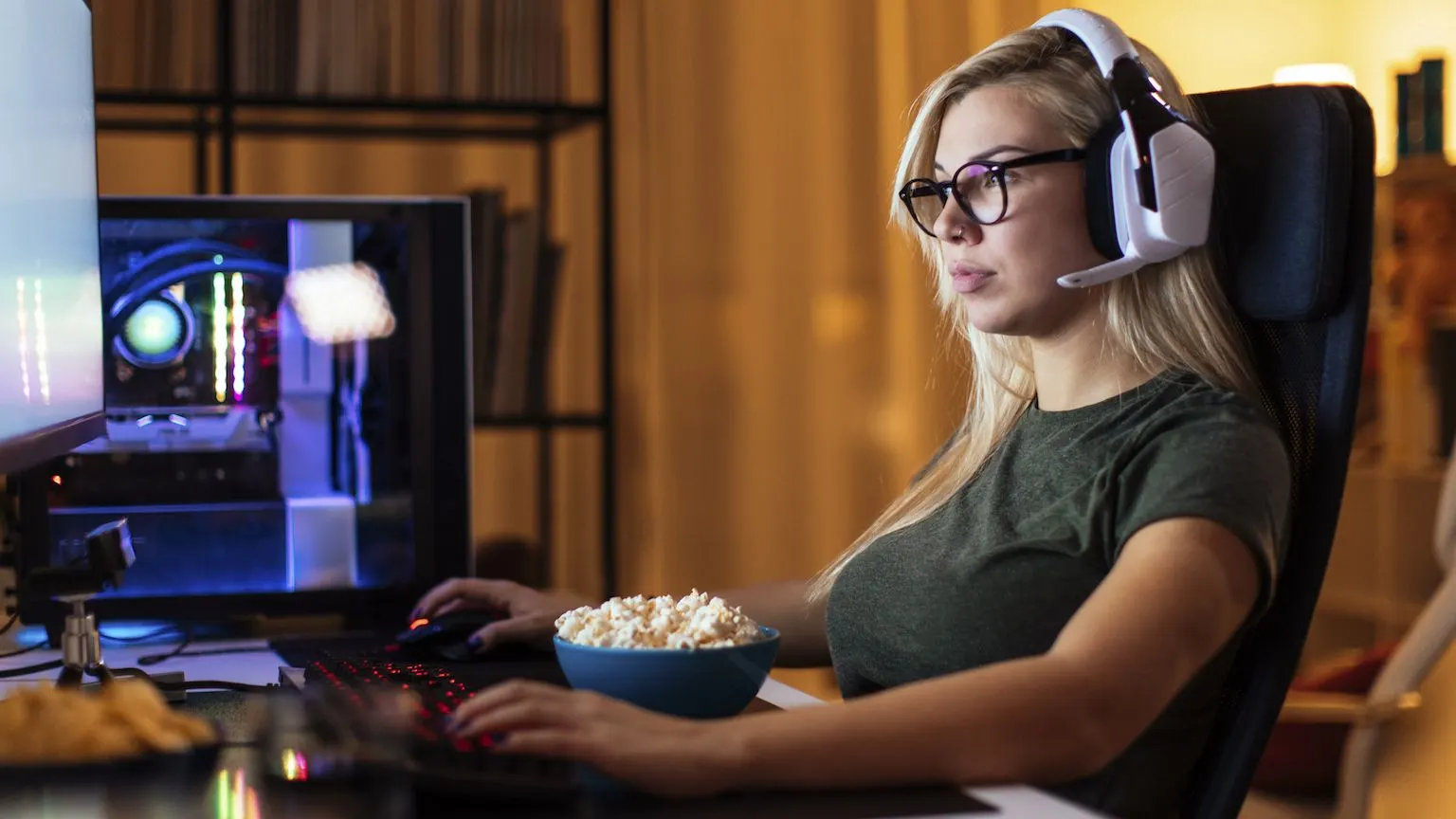 We're reader-supported and may be paid when you visit links to partner sites. We don't compare all products in the market, but we're working on it!
Quick facts about gaming headsets
Wired and wireless varieties exist for every platform.
Prices range from $30 up to $600 and mid-range sets can be found for between $120 and $250.
Manufacturers tend to cut costs on microphones, so if you want a headset primarily for streaming, you might need a quality standalone mic.
Compare gaming headsets
Why buy a gaming headset?
Quality gaming headsets not only make your time playing more enjoyable, but they can also improve your in-game performance. Whether you're using a stereo headset that employs digital modelling or a true 7.1 surround sound device, you'll be better able to locate sounds like encroaching footsteps or the whizz of a bullet flying past in the game world. That's not to mention the added bonus of being able to play at full volume without irritating the neighbours or waking a sleeping baby.
Wired vs wireless
The main two types of headsets are wired and wireless. The first step when choosing a gaming headset is determining exactly what you'll be using it for.
If your headset is for PC gaming, we recommend opting for a wired headset. They're more reliable, won't occasionally cut out with Bluetooth interference and won't need charging. Given you'll most likely be sitting at a desk near your PC, one more short cord isn't much of a downside.
Conversely, if you'll be console gaming on a TV from the couch, wireless is your best option. None of the benefits of a wired headset outweigh the irritation (and potential trip hazard) of having long cords dragged all over your living room floor.
How to compare gaming headsets
Audio quality
If there's one area not to skimp on, it's audio quality. You want to feel the low-end rumble of explosions, understand every word of dialogue, and locate that pesky hidden sniper using the in-game audio cues designers spend years crafting. Check reviews and remember that if you're tossing up between two otherwise equal headsets, audio quality should be the clincher.
The design of the headset can also affect the audio. Closed headsets completely encircle your ears, shielding you from external noise – great if you're playing near a busy road or construction site but not so good if you need to regularly attend to the whims of children, pets and spouses. Open headsets typically have a more natural sound profile but they also allow more external sound in (and more game sound out). The extra ventilation means they're more breathable so you won't get as sweaty and uncomfortable during muggy weather.
Stereo vs 7.1 surround sound
Stereo headsets house a single driver in both earpads, whereas 7.1 surround sound headsets cram four into each. There are benefits to both approaches.
With the extra drivers in a 7.1 headset you're able to experience true surround sound, which makes locating the source of a noise in a game easier. If you're going to be playing a lot of competitive shooters like Call of Duty, this is the way to go.
Stereo headsets are able to use larger drivers because there's only one per ear; some audiophiles believe this results in better, purer sound quality. If you're playing games like League of Legends where positional audio doesn't really matter, a stereo headset is a good option. That said, some stereo headsets use digital modelling to achieve a surround sound effect; it's not as accurate as true surround sound but at its best it can be remarkably effective.
Comfort
Heads come in different shapes and sizes, so it's hard to know exactly what you'll find comfortable based on other people's recommendations. If possible, go into a store and try on a few different headsets to test for fit. Keep in mind, though, that what you find comfy after a minute or two and after a few hours can be very different.
Generally, the lighter the headset the better. Heavy headsets put pressure on your neck and shoulders and after a lengthy session, you'll be feeling hunched and sore. Leather earpads are generally more comfortable than cheaper materials, but they're also more likely to make you sweat on hot days.
Microphone quality
Microphones attached to gaming headsets are often pretty average, resulting in tinny, muffled chat audio. If you don't plan on using it much, or just want to utter the odd command to your squad, that's probably fine. But if you're planning on streaming to an audience on Twitch, Mixer or YouTube, you'll need to seriously consider this factor. Either opt for the rare headset with a reputation for having a good microphone, or get a standalone mic (and a headset without one). Your audience will thank you.
Five things to consider
Don't forget to charge. Wireless headsets need charging regularly, usually through a dock or charging station. Consider where you'll put it and how well it blends in with the rest of the room.
Save money, avoid licensing fees. Manufacturers release branded versions of headsets around big games like Call of Duty and Halo. These are best avoided because they're identical to headsets in the normal product line, they just have a flash coat of paint and a more expensive price tag.
Look for replaceable parts. Ear cups inevitably wear down, drivers burn out and plastic components can become brittle and snap. It's a good idea to ensure spare parts are available for any headset so you don't need to replace the whole unit if something goes wrong. It's better for both the environment and your wallet.
Make sure it's compatible. Some headsets will work on PC, Xbox One and PS4, while others will only work on a specific platform. Triple check that your platform is supported.
Check the connection. Across both wired and wireless varieties, ensure you buy a headset with the right type of connection for your device. For example, if your PC or console doesn't have a 3.5mm port don't buy a headset that relies on one.
Read more on this topic