Full list of Virtual Console games for the 3DS
With over 160 games on offer, if you want to relive the best of Nintendo's handheld past, then you should join other retro gamers on the Virtual Console.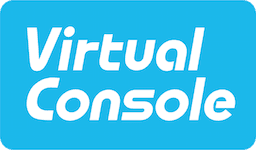 The Virtual Console is like the ultimate arcade machine for retro gamers. It can be found through the eShop on the Nintendo 3DS. Assuming you have signed-up for a free Nintendo Network ID and have your console connected to the internet you can buy individual titles from the available catalogue. Usually these cost between $2 and $10 depending on the title and its era. Currently, titles from the GameBoy, GameBoy Color, GameBoy Advance, Sega Game Gear and NES are available. Here is the full list of games currently available for purchase on the 3DS Virtual Console.
| Full List of Virtual Console Games for the 3DS | Format | Publisher | Release Date | Classification |
| --- | --- | --- | --- | --- |
| Alleyway | GameBoy | Nintendo | 7/6/2011 | G |
| Super Mario Land | GameBoy | Nintendo | 7/6/2011 | G |
| Tennis | GameBoy | Nintendo | 7/6/2011 | G |
| Donkey Kong | GameBoy | Nintendo | 16/06/2011 | G |
| Double Dragon | GameBoy | Arc System Works | 23/06/2011 | PG |
| Radar Mission | GameBoy | Nintendo | 23/06/2011 | PG |
| Kirby's Dream Land | GameBoy | Nintendo | 30/06/2011 | G |
| Fortified Zone | GameBoy | Jaleco/Hamster | 7/7/2011 | PG |
| Qix | GameBoy | Nintendo | 7/7/2011 | G |
| Mario's Picross | GameBoy | Nintendo | 14/07/2011 | G |
| Game & Watch Gallery | GameBoy | Nintendo | 21/07/2011 | G |
| Baseball | GameBoy | Nintendo | 28/07/2011 | G |
| Pac-Man | GameBoy | Bandai Namco Entertainment | 4/8/2011 | G |
| Avenging Spirit | GameBoy | Jaleco/Hamster | 11/8/2011 | PG |
| Gargoyle's Quest: Ghosts 'n Goblins | GameBoy | Capcom | 25/08/2011 | PG |
| Mega Man: Dr. Wily's Revenge | GameBoy | Capcom | 15/09/2011 | G |
| Super Mario Land 2: 6 Golden Coins | GameBoy | Nintendo | 29/09/2011 | G |
| Catrap | GameBoy | ASK | 6/10/2011 | G |
| Golf | GameBoy | Nintendo | 13/10/2011 | G |
| BurgerTime Deluxe | GameBoy | G-mode | 27/10/2011 | G |
| Adventure Island | GameBoy | Hudson Soft/Konami | 3/11/2011 | G |
| Side Pocket | GameBoy | G-mode | 10/11/2011 | G |
| Metroid II: Return of Samus | GameBoy | Nintendo | 24/11/2011 | PG |
| Lock 'n' Chase | GameBoy | G-mode | 1/12/2011 | G |
| Tetris | GameBoy | Nintendo | 22/12/2011 | G |
| Bionic Commando | GameBoy | Capcom | 29/12/2011 | PG |
| Trip World | GameBoy | Sunsoft | 5/1/2012 | G |
| Balloon Kid | GameBoy | Nintendo | 26/01/2012 | G |
| Kirby's Block Ball | GameBoy | Nintendo | 9/2/2012 | G |
| Wario Land: Super Mario Land 3 | GameBoy | Nintendo | 16/02/2012 | G |
| Kid Icarus: Of Myths and Monsters | GameBoy | Nintendo | 8/3/2012 | G |
| Dr. Mario | GameBoy | Nintendo | 22/03/2012 | G |
| Kirby's Dream Land 2 | GameBoy | Nintendo | 17/05/2012 | G |
| Tumblepop | GameBoy | G-mode | 7/6/2012 | G |
| Castlevania: The Adventure | GameBoy | Konami | 5/7/2012 | G |
| Kirby's Pinball Land | GameBoy | Nintendo | 26/07/2012 | G |
| The Sword of Hope II | GameBoy | Kemco | 9/8/2012 | G |
| Mystical Ninja Starring Goemon | GameBoy | Konami | 16/08/2012 | G |
| Kirby's Star Stacker | GameBoy | Nintendo | 30/08/2012 | G |
| Mole Mania | GameBoy | Nintendo | 4/10/2012 | G |
| Pinball: Revenge of the Gator | GameBoy | HAL Laboratory | 5/9/2013 | G |
| Mega Man II | GameBoy | Capcom | 7/8/2014 | G |
| Mega Man III | GameBoy | Capcom | 14/08/2014 | G |
| Mega Man IV | GameBoy | Capcom | 21/08/2014 | G |
| Mega Man V | GameBoy | Capcom | 28/08/2014 | G |
| Donkey Kong Land | GameBoy | Nintendo | 16/10/2014 | G |
| Donkey Kong Land 2 | GameBoy | Nintendo | 23/10/2014 | G |
| Donkey Kong Land III | GameBoy | Nintendo | 30/10/2014 | G |
| The Legend of Zelda: Link's Awakening DX | GameBoy Color | Nintendo | 8/6/2011 | PG |
| Blaster Master: Enemy Below | GameBoy Color | Sunsoft | 8/12/2011 | PG |
| Prince of Persia | GameBoy Color | Ubisoft | 19/01/2012 | PG |
| Game & Watch Gallery 2 | GameBoy Color | Nintendo | 3/5/2012 | G |
| Rayman | GameBoy Color | Ubisoft | 31/05/2012 | G |
| Wario Land II | GameBoy Color | Nintendo | 19/07/2012 | G |
| Toki Tori | GameBoy Color | Two Tribes | 2/8/2012 | G |
| Wario Land 3 | GameBoy Color | Nintendo | 6/12/2012 | G |
| Legend of the River King | GameBoy Color | Natsume | 7/3/2013 | G |
| Harvest Moon GB | GameBoy Color | Natsume | 28/03/2013 | G |
| The Legend of Zelda: Oracle of Ages | GameBoy Color | Nintendo | 30/05/2013 | G |
| The Legend of Zelda: Oracle of Seasons | GameBoy Color | Nintendo | 30/05/2013 | G |
| Shantae | GameBoy Color | WayForward | 18/07/2013 | G |
| Mario Tennis | GameBoy Color | Nintendo | 2/1/2014 | G |
| Super Mario Bros. Deluxe | GameBoy Color | Nintendo | 27/02/2014 | G |
| Mario Golf | GameBoy Color | Nintendo | 29/05/2014 | G |
| Pokémon Trading Card Game | GameBoy Color | Nintendo | 10/7/2014 | G |
| Xtreme Sports | GameBoy Color | WayForward | 7/8/2014 | G |
| Mega Man Xtreme | GameBoy Color | Capcom | 4/9/2014 | G |
| Mega Man Xtreme 2 | GameBoy Color | Capcom | 11/9/2014 | G |
| Game & Watch Gallery 3 | GameBoy Color | Nintendo | 25/09/2014 | G |
| Legend of the River King 2 | GameBoy Color | Natsume | 23/10/2014 | G |
| Bionic Commando: Elite Forces | GameBoy Color | Nintendo | 13/11/2014 | PG |
| Lufia: The Legend Returns | GameBoy Color | Natsume | 20/11/2014 | G |
| Pokémon Puzzle Challenge | GameBoy Color | Nintendo | 27/11/2014 | G |
| F-Zero: Maximum Velocity | GameBoy Advance | Nintendo | 16/12/2011 | G |
| Fire Emblem: The Sacred Stones | GameBoy Advance | Nintendo | 16/12/2011 | PG |
| Kirby & the Amazing Mirror | GameBoy Advance | Nintendo | 16/12/2011 | G |
| Mario Kart: Super Circuit | GameBoy Advance | Nintendo | 16/12/2011 | G |
| Mario vs. Donkey Kong | GameBoy Advance | Nintendo | 16/12/2011 | G |
| Metroid Fusion | GameBoy Advance | Nintendo | 16/12/2011 | PG |
| The Legend of Zelda: The Minish Cap | GameBoy Advance | Nintendo | 16/12/2011 | PG |
| Wario Land 4 | GameBoy Advance | Nintendo | 16/12/2011 | G |
| WarioWare, Inc.: Minigame Mania | GameBoy Advance | Nintendo | 16/12/2011 | G |
| Yoshi's Island: Super Mario Advance 3 | GameBoy Advance | Nintendo | 16/12/2011 | G |
| Dragon Crystal | Sega Game Gear | Sega | 29/03/2012 | G |
| Shinobi | Sega Game Gear | Sega | 29/03/2012 | PG |
| Sonic the Hedgehog: Triple Trouble | Sega Game Gear | Sega | 29/03/2012 | G |
| Sonic Labyrinth | Sega Game Gear | Sega | 10/5/2012 | G |
| Sonic Blast | Sega Game Gear | Sega | 14/06/2012 | G |
| Columns | Sega Game Gear | Sega | 13/06/2013 | G |
| Dr. Robotnik's Mean Bean Machine | Sega Game Gear | Sega | 13/06/2013 | G |
| Shining Force: The Sword of Hajya | Sega Game Gear | Sega | 13/06/2013 | G |
| Sonic the Hedgehog | Sega Game Gear | Sega | 13/06/2013 | G |
| Defenders of Oasis | Sega Game Gear | Sega | 20/06/2013 | G |
| Tails Adventure | Sega Game Gear | Sega | 20/06/2013 | PG |
| Crystal Warriors | Sega Game Gear | Sega | 27/06/2013 | G |
| Sonic the Hedgehog 2 | Sega Game Gear | Sega | 27/06/2013 | G |
| G-LOC: Air Battle | Sega Game Gear | Sega | 4/7/2013 | G |
| Sonic Drift 2 | Sega Game Gear | Sega | 4/7/2013 | G |
| Vampire: Master of Darkness | Sega Game Gear | Sega | 4/7/2013 | PG |
| Punch-Out!! | NES | Nintendo | 1/3/2012 | G |
| Super Mario Bros. | NES | Nintendo | 1/3/2012 | G |
| Metroid | NES | Nintendo | 15/03/2012 | G |
| The Legend of Zelda | NES | Nintendo | 12/4/2012 | G |
| Donkey Kong Jr. | NES | Nintendo | 23/08/2012 | G |
| NES Open Tournament Golf | NES | Nintendo | 23/08/2012 | G |
| Zelda II: The Adventure of Link | NES | Nintendo | 13/09/2012 | G |
| Mega Man | NES | Capcom | 18/10/2012 | G |
| Mighty Bomb Jack | NES | Koei Tecmo | 25/10/2012 | G |
| Gradius | NES | Konami | 1/11/2012 | G |
| Ninja Gaiden | NES | Koei Tecmo | 15/11/2012 | PG |
| Super Mario Bros.: The Lost Levels | NES | Nintendo | 27/12/2012 | G |
| Ghosts 'n Goblins | NES | Capcom | 3/1/2013 | G |
| Blaster Master | NES | Sunsoft | 10/1/2013 | G |
| Mega Man 2 | NES | Capcom | 7/2/2013 | G |
| Castlevania | NES | Konami | 14/02/2013 | G |
| Pac-Man | NES | Bandai Namco Entertainment | 28/02/2013 | G |
| Mega Man 3 | NES | Capcom | 4/4/2013 | G |
| Dig Dug | NES | Bandai Namco Entertainment | 18/04/2013 | G |
| Mega Man 4 | NES | Capcom | 25/04/2013 | G |
| Balloon Fight | NES | Nintendo | 2/5/2013 | G |
| Ice Climber | NES | Nintendo | 2/5/2013 | G |
| Mario & Yoshi | NES | Nintendo | 2/5/2013 | G |
| Super C | NES | Konami | 2/5/2013 | PG |
| Wrecking Crew | NES | Nintendo | 9/5/2013 | G |
| Mega Man 5 | NES | Capcom | 16/05/2013 | G |
| Mega Man 6 | NES | Capcom | 11/6/2013 | G |
| Spelunker | NES | Tozai Games | 18/07/2013 | G |
| Street Gangs | NES | Arc System Works | 25/07/2013 | PG |
| Super Mario Bros. 2 | NES | Nintendo | 7/8/2013 | G |
| Star Soldier | NES | Konami | 15/08/2013 | G |
| Summer Carnival '92: Recca | NES | Kaga Electronics | 15/08/2013 | G |
| Solomon's Key | NES | Koei Tecmo | 22/08/2013 | G |
| Ninja Gaiden II: The Dark Sword of Chaos | NES | Koei Tecmo | 29/08/2013 | PG |
| Milon's Secret Castle | NES | Konami | 26/09/2013 | G |
| City Connection | NES | Hamster | 17/10/2013 | G |
| Wario's Woods | NES | Nintendo | 24/10/2013 | G |
| Donkey Kong | NES | Nintendo | 21/11/2013 | G |
| Crash 'N' The Boys: Street Challenge | NES | Arc System Works | 28/11/2013 | PG |
| Double Dragon | NES | Arc System Works | 5/12/2013 | PG |
| Donkey Kong 3 | NES | Nintendo | 12/12/2013 | G |
| Life Force | NES | Konami | 19/12/2013 | G |
| Super Mario Bros. 3 | NES | Nintendo | 26/12/2013 | G |
| Mario Bros. | NES | Nintendo | 9/1/2014 | G |
| Castlevania II: Simon's Quest | NES | Konami | 16/01/2014 | G |
| Ninja Gaiden III: The Ancient Ship of Doom | NES | Koei Tecmo | 23/01/2014 | PG |
| Renegade | NES | Arc System Works | 20/02/2014 | PG |
| Devil World | NES | Nintendo | 20/03/2014 | G |
| Adventure Island II | NES | Konami | 27/03/2014 | G |
| Castlevania III: Dracula's Curse | NES | Konami | 17/04/2014 | G |
| Galaga | NES | Bandai Namco Entertainment | 1/5/2014 | G |
| Clu Clu Land | NES | Nintendo | 8/5/2014 | G |
| Double Dragon II: The Revenge | NES | Arc System Works | 22/05/2014 | PG |
| The Mysterious Murasame Castle | NES | Nintendo | 29/05/2014 | G |
| Super Dodge Ball | NES | Arc System Works | 5/6/2014 | G |
| Mach Rider | NES | Nintendo | 12/6/2014 | G |
| Donkey Kong: Original Edition | NES | Nintendo | 18/09/2014 | G |
| Street Fighter 2010: The Final Fight | NES | Capcom | 2/10/2014 | PG |
| Mighty Final Fight | NES | Capcom | 9/10/2014 | PG |
| Adventures of Lolo | NES | HAL Laboratory | 16/10/2014 | G |
| Gargoyle's Quest II: The Demon Darkness | NES | Capcom | 30/10/2014 | PG |
| S.C.A.T. | NES | Natsume | 4/12/2014 | G |
| Shadow of the Ninja | NES | Natsume | 4/12/2014 | PG |
Read more on this topic
Latest gaming deals on Finder