Compare gaming keyboards in Australia
We've got everything you need to know to find the right keyboard for your gaming needs and budget.

Compare gaming keyboards
Back to top
Need help picking out the perfect gaming keyboard?
So, you're looking for a gaming keyboard? There are a lot of options available, and some key things to take into account; but the good news is you're likely to find multiple options to suit your needs. The best place to start is with your budget. This will determine whether you need to look for a cheaper gaming keyboard such as a membrane style, or a mechanical board with all the trimmings.
Next, have a think about the kind of genres you like to play. There are gaming keyboards to suit all-round gamers, FPS (first-person shooter) lovers, real-time strategy fans, MOBA (multiplayer online battle arena) players and MMORPG (massively multiplayer online role-playing game) aficionados. If you want a competitive edge, you should take a close look at the speedier end of mechanical keyboard switches.
Then there are a few personal preferences to bear in mind. Backlighting is important for some players and irrelevant to others. The feel of the keys is an important consideration, especially if you're flirting with investing in a more expensive keyboard. This can include the effort required to register a keystroke, through to form factor and even the construction material. Whatever your preferences, what follows is a handy breakdown of all of the essential info you should take into account before buying your first or next gaming keyboard.
How do keyboards work?
Keyboards are broadly broken down into two types: membrane and mechanical. When it comes to gaming keyboards, the latter is favoured, but both types have pros and cons. Keyboards are like mini computers, complete with their own circuitry and even processors that translate keystrokes into on-screen input.
On a membrane keyboard, there are three layers of plastic membrane on top of rubber circuits dedicated to each key. When you press a key, a bar beneath the key pushes through a hole in the keyboard shell and middle membrane. This connects the top and bottom membranes and creates an electrical circuit that sends an input to your computer. A piece of rubber makes the key bounce back into position.
Mechanical keyboards use individual physical switches beneath each key. When a key is selected, a signal is sent to the PC telling it which one has been pressed. In gaming terms, mechanical keyboards are considered better than membrane because they have a faster actuation point, which relates to how hard you have to press the key for it to be recognised. The faster the actuation point, the more responsive the keystroke, which gives you an edge when it comes to online gaming, even if it is just a millisecond. This is particularly important in faster-paced games such as shooters.
While slower in actuation than mechanical keyboards, membrane keyboards are quieter. For this reason, they tend to be favoured by streamers and players who are recording both in-game noise and microphone input, where the noise from keystrokes can be too loud and distracting. They're also generally cheaper, so if you're a casual or offline gamer, a membrane keyboard offers versatility without breaking the bank.
Back to top
What are the main options?

Unlike video cards and CPUs, there are a lot of brands when it comes to gaming keyboards, so there's a lot to choose from. That said, there are still two big-name brands you'll find frequenting 'best of' lists: Logitech and Razer.
---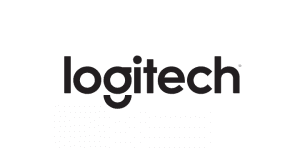 Logitech is renowned for gaming peripherals and its mechanical gaming keyboards boast proprietary Romer-G switches, which equates to shorter travel distance and a higher actuation point, providing faster keystroke registry.
---

Where Logitech favours its proprietary switches, Razer offers its own design as well as the traditional "Cherry" options. Razer Green switches are described as clicky and tactile, Razer Orange switches as tactile and silent and Razer Yellow switches as linear and quiet.
---
There are a number of other manufacturers of quality gaming keyboards, including SteelSeries, Microsoft, Thermaltake, Corsair, Cooler Master, Gigabyte, Kensington, HyperX (Kingston), Roccat and Targus.
How to compare keyboards: Mechanical vs Membrane
A lot of the decision making when selecting a new keyboard comes down to personal preference. There are the basic pros and cons of mechanical vs membrane keyboards as discussed. Then there's the choice of brand, including some key contenders as well as attractive outliers. Price is also one of the most important considerations, but paying more doesn't always guarantee better performance.
Wired keyboards tend to be faster than wireless, but wireless offers the versatility of playing from your lap or in front of a TV screen via Bluetooth. Form factors also play a part in distinguishing one board from another. Smaller shells allow more desk space, which is great for players with a minimal area to work with, or for players using lower mouse sensitivity on a large mouse mat.
Larger models generally include additional features, such as USB or audio pass-through, for connecting additional wired peripherals; dedicated media playback controls; and macro keys for programming simple or complex tasks to dedicated keys. In terms of design, the type of material the keyboard is made from, as well as ergonomic design are also factors to consider. For example, do you prefer attached or detachable wrist rests?
If you decide to go the mechanical route, the next thing to think about is switch type. There is a variety of mechanical keyboard switches that are ranked in terms of brand, noise, speed and feel. Then look at extra features such as "key rollover", which refers to the number of keys that can be pressed simultaneously, and RGB lighting. These tend to bump up the price without any performance advantage, but you might consider it's worth it for the experience they offer.
---
Back to top
Types of mechanical switch

This is arguably the most contentious area when it coms to selecting a mechanical keyboard. Some players swear by particular core switches, others by competing models or proprietary alternatives, and others still believe it's all down to personal preference. Regardless of where you fall, the key thing to remember is that there are three types of switch category: linear, tactile and "clicky".
Linear
Quiet, but not silent, and smooth, which means they're easier to "bottom out". Built with gaming in mind.
Tactile
Louder than linear but quieter than clicky, these switches have a small bump of resistance that can be felt at the actuation point. Can be used for both gaming and non-gaming applications.
Clicky
The loudest switch with noticeable tactile resistance at the actuation point, though the release point is higher than the actuation point (hysteresis). Designed more for typing applications than gaming. As well as these categories, here's what you need to know about the main types of switch when it comes to mechanical keyboards. Note that there are many other switch types, but most of them are based on or comparable to those listed below.
---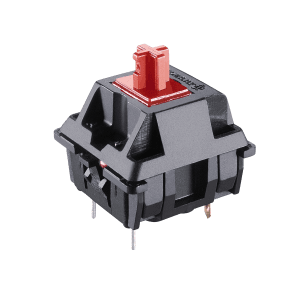 Cherry MX Red
Switch category: linear
Keystroke pressure: easy
Actuation force: 45g
Actuation distance: 2.2mm
Total keystroke distance: 4mm
Sound: quiet
Lifespan (per key): 50m clicks
For gamers who prefer smooth and fast keystrokes.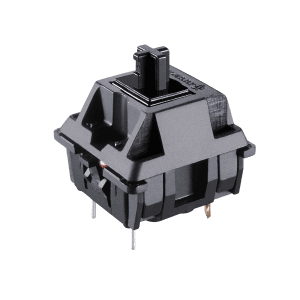 Cherry MX Black
Switch category: linear
Keystroke pressure: hard
Actuation force: 60g
Actuation distance: 2.2mm
Total keystroke distance: 4mm
Sound: quiet
Lifespan (per key): 50 million clicks
For fans of fast-paced gaming but who want more resistance than MX Reds.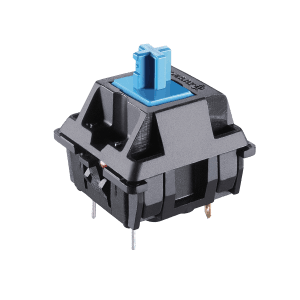 Cherry MX Blue
Switch category: clicky
Keystroke pressure: hard
Actuation force: 50g
Actuation distance: 2.2mm
Total keystroke distance: 4mm
Sound: loud
Lifespan (per key): 50 million clicks
For gamers who favour typing over gameplay advantages.
---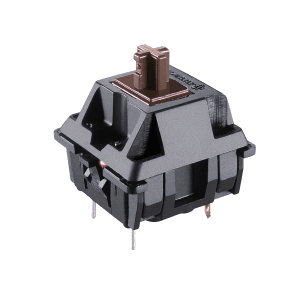 Cherry MX Brown
Switch category: tactile
Keystroke pressure: moderate
Actuation force: 45g
Actuation distance: 2.2mm
Total keystroke distance: 4mm
Sound: quiet
Lifespan (per key): 50 million clicks
For gamers who want a balance between typing and gameplay advantages.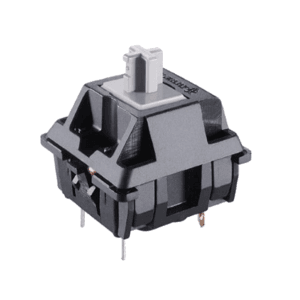 Cherry MX Speed (Grey)
Switch category: linear
Keystroke pressure: easy
Actuation force: 44g
Actuation distance: 1.2mm
Total keystroke distance: 3.4mm
Sound: quiet
Lifespan (per key): 50 million clicks
For players hankering for the best Cherry MX edge in online gaming.
---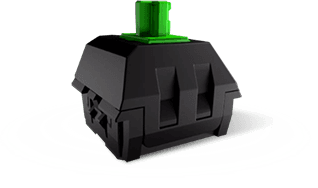 Razer Green
Switch category: clicky
Keystroke pressure: heavy
Actuation force: 50g
Actuation distance: 1.9mm
Total keystroke distance: 4mm
Sound: loud
Lifespan (per key): 80 million clicks
For gamers looking for a mix of typing and gaming.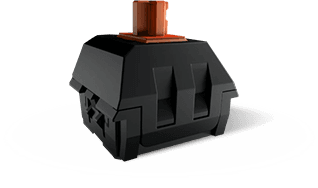 Razer Orange
Switch category: tactile
Keystroke pressure: moderate
Actuation force: 45g
Actuation distance: 1.9mm
Total keystroke distance: 4mm
Sound: quiet
Lifespan (per key): 80 million clicks
For players who want a mix of quieter gaming and typing.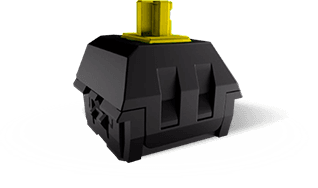 Razer Yellow
Switch category: linear
Keystroke pressure: easy
Actuation force: 45g
Actuation distance: 1.2mm
Total keystroke distance: 3.5mm
Sound: quiet
Lifespan (per key): 80 million clicks
For competitive gamers eager for an online edge.
---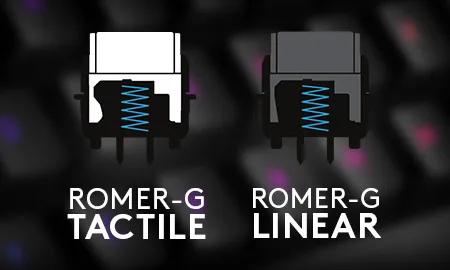 Romer-G Tactile
Switch category: tactile
Keystroke pressure: moderate
Actuation force: 55g
Actuation distance: 1.5mm
Total keystroke distance: 3.2mm
Sound: loud
Lifespan (per key): 70 million clicks
For gamers looking for a keyboard built for competitive or FPS gaming.
Romer-G Linear
Switch category: linear
Keystroke pressure: easy
Actuation force: 45g
Actuation distance: 1.5mm
Total keystroke distance: 3.2mm
Sound: quiet
Lifespan (per key): 70 million clicks
For gamers who want a keyboard built for competitive or FPS gaming.
Back to top
Which keyboard is best for you?
Selecting a gaming keyboard is one of the most subjective decisions you can make when it comes to buying peripherals for your computer. There are a lot of options, and apart from your budget, it really comes down to personal taste.
Budget gaming keyboards
Generally speaking, a membrane keyboard is going to be your best option if you want to keep it cheap. You may be able to pay a little more and score one of the cheaper mechanical keyboards, but these are targeted at casual gamers who want more gaming-specific versatility than the default Microsoft keyboard boxed with their PC.
Entry-level gaming keyboards
If you're more than just a casual gamer and want to dabble in mechanical keyboards for the first time without spending hundreds of dollars, then these options are for you. These products won't offer the best gaming performance, but they'll provide the features a membrane can't deliver.
Mid-tier gaming keyboards
This category suits the avid gamer who plays a mix of online and offline games, probably across genres. If you want a taste of the bells and whistles of higher-end features without having to break the bank, this is where to look.
High-end gaming keyboards
These keyboards are for hardcore gamers, particularly those seeking a competitive edge online, who don't mind forking out for the experience. You'll pay a high-end price, but you'll also get the performance gains you're looking for.
Key questions you should ask yourself before taking out your wallet
Given all the options available, you'll appreciate that purchasing a new gaming keyboard isn't a simple process. To help streamline your decision making, following is a list of key questions you should consider before taking the dive.
Are you cramped for space?
There are two things to consider here. First, is your space limited due to a physical lack of desk area? Perhaps you have a small computer desk, or the area you want to use is covered with items you don't really want to move. Second, if you're serious about gaming, you'll want to maximise the amount of desk space you have on your left or right side to give your mouse the most room possible to move. Is this something that will be hard to achieve?
If you answered yes to either or both of these stipulations, you probably need to go with a smaller gaming keyboard. Some models are branded as esports or shooter keyboards, but really you're just looking for a smaller form factor. You could go as extreme as a tenkeyless keyboard or a gaming keypad. Or you might simply look for a design that ditches extras such as macro keys and/or media controls, in favour of a smaller footprint.
Wired or wireless?
Basically, you should be thinking about a wired gaming keyboard. They're generally more responsive, particularly the mechanical models, and this is an important feature if you're seeking a competitive edge. Wireless gaming keyboards offer greater versatility, but this is at the expense of responsiveness. They can be a great secondary option, budget permitting, if you want to play further away from your desktop, or on a TV. However, you could use USB extender cables and get the range without losing responsiveness, albeit with the added trip hazard.
Noisy or quiet keystrokes?
Jump back up to the "Types of mechanical switch" section to see which switches are louder and which are quieter. If you want a whisper-quiet keyboard, you'll need to use a membrane. The linear mechanical switches designed specifically with gaming in mind are slightly louder. Tactile mechanical switches offer a good halfway point between gaming and general computer use, while clicky keys are for those who favour typing-like sounds over gaming advantages.
Multipurpose or gaming-specific?
In addition to the keystroke sound, it's worth weighing up whether you want a gaming keyboard that only caters to gaming or one that's more multipurpose. Full-size keyboards are great for multipurpose use, as well as for gamers with larger hands. Certain switch types strike a balance between regular typing and pure gaming, the former being important for genres such as MMO games, for instance.
Ergonomic or regular?
Regular gaming keyboards are a dime a dozen, but those designed with ergonomic considerations in mind are starting to become more prominent. Bear in mind that features such as a wrist rest can increase the size of a keyboard, which is why some of these are removable. You can find split keyboards, where the keys are concentrated towards the sides; and there are products that are wave shaped, and which sometimes include mechanical switches.
Gaming keyboard versatility?
You may be seeking a gaming keyboard that offers a competitive edge or is a mix of typing and gaming, but there are other considerations here, too. For instance, macro keys are incredibly useful for easy access to pre-programmed simple or complex tasks. Dedicated media keys let the music-loving gamer control their tunes while playing. USB and/or audio pass-through may be handy if your PC towers are far away and you regularly use headphones or gamepads. There are even spill-resistant options for clumsy gamers who keep drinks too close to their keyboard.
How important is rollover?
For many gamers, this is an afterthought; for others it's essential. If you play popular games, such as FPS, RTS and most other games that require basic input, this isn't really a concern. However, if you like playing split-screen games or titles that require a lot of keys to be pressed simultaneously, rollover is important. Rollover ratings range from about 10 keys to unlimited (N-key).
Back to top
Keyboard terminology demystified
Here's a breakdown of the critical keyboard jargon you should wrap your head around before buying a new gaming keyboard.
Actuation force
The amount of downward pressure required to register a keystroke. This is measured in either gram-force (g or gf) or centinewton (cN).
Actuation point
The point at which a keystroke is registered on a keyboard, measured in millimetres.
Bottoming out
Past the actuation point for mechanical keyboards, "bottoming out" refers to the maximum distance a key can reach. Mechanical keys must be bottomed out to register a keystroke.
Full size
Typically, a full-size keyboard form factor with 104 keys, which includes function keys, navigation keys, a numerical keypad and an alphanumeric row.
Function (Fn) key
A dedicated key that's used in combination with other keys to perform alternative pre-programmed functions. These tend to be found on smaller form-factor keyboards to make up for the absence of non-alphanumeric keys.
Ghosting
When multiple keys are pressed simultaneously on a keyboard with lower key rollover, unintended keys may be registered. This is usually referred to in terms of "anti-ghosting" features on gaming keyboards. Anti-ghosting is measured in terms of how many keys can be pressed from around 10 (10-key anti-ghosting/rollover) to unlimited (N-key).
Hysteresis
This refers to when a release point, or "de-actuation" point, is higher than a keyboard's actuation point. In small doses, this can be a positive feature, but it creates complications if it's too high, such as in games that require a lot of rapid key tapping.
Kailh switches
More commonly referred to as Cherry MX clones, or "Cherry clones", these Cherry MX competitor switches built by Kaihua Electronics generally provide comparable performance.
Key blocking
When additional key inputs refuse to register because a keyboard's rollover threshold has been exceeded.
Key bounce
Sometimes called "chatter", key bounce happens when a single keystroke registers multiple times.
Macro key/s
A specific key designed to perform the action of multiple pre-programmed keystrokes when pressed.
RGB
Short for "red, green, blue", in keyboard terms this refers to a backlighting colour spectrum that lets you customise your gaming keyboard with up to 16.8 million colours. A keyboard has to be designated RGB for it to access this colour gamut, otherwise it might be limited to single or multi-colour options.
Rubber dome
Used in terms of membrane keyboards, this refers to a standard keyboard design that uses rubber on top of electrical switches. These tend to be the cheaper keyboards.
Tenkeyless (TKL)
Sometimes written as "TenKeyLess", this term describes a keyboard form factor that ditches the numerical keyboard but retains the function row, navigation and alphanumeric keys.
USB and audio pass-through
Sometimes just called "pass-through", this term refers to gaming keyboards that include one or more USB or audio ports that allow additional compatible peripheral items to be connected directly to the keyboard.
---
Read more on this topic