Playstation Plus was better than Xbox Games with Gold in 2017

We compared Metacritic scores, game value and game longevity to see which games service was better value in 2017.
There's no question that both Microsoft's Games With Gold program and Sony's PlayStation Plus initiative offer great value for the cash-conscious gamer. Each month, a subscription to either Xbox Live Gold or PlayStation Plus gets you a new batch of free games for the respective company's current- and last-generation consoles, yours to play as much as you want for as long as you maintain your membership.
With a 12-month membership to either service currently retailing for $79.95, you're paying less than the cost of a single full-priced new release for dozens of games and hundreds of hours of entertainment.
While taking advantage of these programs is essentially a no-brainer, deciding between the two can be a little trickier. Since they represent some of the best-value gaming either system has to offer, determining which delivers the superior line-up can be a critical factor in choosing which console to buy.
To establish which of the two is more deserving of your dollar, we've compared the quality of games each has given away over the course of 2017, judging every game on three key metrics: MetaCritic rating, the average number of hours each has to offer in its main campaign as calculated by HowLongToBeat.com and its retail value at the time of inclusion in the relevant promotion.
---
Check out every PlayStation Plus free game
Take a look at our complete list of all PlayStation Plus free games ever released.
View the full list
---
Given the subjective nature of video games and value, these analyses are in no way a definitive measure of either service's quality. Nevertheless, they reveal a number of interesting insights into the differences between Sony and Microsoft's approaches, as well as providing a handy guide for choosing the service that's right for you.
MetaCritic might have its problems, but it still provides a good indication of the general critical sentiment surrounding a game. It's no surprise, then, that both the PlayStation Plus and Games With Gold line-ups sustained high average MetaCritic scores month-on-month throughout 2017. In fact, Games With Gold never dipped below an average rating of 70 across all 12 months, while PlayStation Plus dipped below that mark on a few occasions.
More interesting, however, is how each month broke down. For both GWG and PS Plus, a typical month would see one or two highly-rated titles dragged down by a smattering of more mediocre ones. This way, Sony and Microsoft could advertise the inclusion of games like Metal Gear Solid V: The Phantom Pain and Bayonetta to drum up interest while padding out the line-up with less-lauded fare like That's You! and Red Faction: Armageddon.
From a purely numerical perspective, Games With Gold wins out on the critical front, consistently outperforming PlayStation Plus for nine of the last twelve months. Considering Microsoft's need to win back gamers after Sony's early lead this generation, plus the fact PS Plus offers 1.5x to 2x the number of games each month, this approach makes a lot of sense.
Games With Gold also benefits from Microsoft's work getting Xbox 360 backwards compatibility going on the Xbox One, as it gives the company a greater pool of titles to pick from each month. Inclusions like Darksiders, Dragon Age: Origins and Bayonetta lend a lot of critical weight to their respective month's roster, where Sony has had to rely on repeat freebies like That's You! and RIGS: Mechanised Combat League along with a greater number of small-scale PS Vita cross-buys to flesh out its PS4 offerings.
Between narrative-focused experiences and budget-priced indie titles, a game's hour count is becoming increasingly less important in the discussion of value these days. Still, if you're looking to get the most bang for your buck, opting for meatier titles with high replayability can help stretch your gaming budget further.
---
Check out every Games With Gold game
Take a look at our complete list of all Games With Gold free games ever released. View the full list
---
Calculating how many hours of entertainment a game is likely to provide you is far from an exact science, though. Between the near-infinite potential of online multiplayer, procedurally-generated content and the allure of in-game achievements, there's no neat single number accurate for all players.
Instead, we've taken the average time users on HowLongToBeat.com have taken to finish a game's main story mode, with the end result serving as a general indication of the amount of fresh content a particular game has to offer.
Despite significant variance on a month-to-month basis, both Games With Gold and PlayStation Plus deliver roughly the same potential hours of entertainment, with 475.5 and 487.5 hours respectively.
What makes this particularly fascinating is the fact PS Plus offered 76 unique games throughout 2017, while GWG only offered 48. Again, Microsoft's efforts to outperform Sony on a quality vs quantity basis are evident here, with each GWG game averaging 9.9 hours in its main campaign compared to the 6.4 hours per PS Plus title.
The easiest, but perhaps least meaningful, measure of value for Games With Gold and PlayStation Plus is the total retail value they represent. By taking the RRP of each game at the time of its inclusion in either program, it's clear that you make back more than your $79.95 yearly subscription each and every month.
Of course, the catch here is that it's unlikely you would have gone out and purchased all the included games off your own bat, so the savings aren't quite as impressive as they might first appear.
Still, if you're looking for the largest return on investment, PlayStation Plus takes the cake here. For ten of the last twelve months, its line-up has offered more retail value than Games With Gold, occasionally even doubling the RRP of its GWG counterpart.
Considering all three metrics together, it's clear that for as similar as both PlayStation Plus and Games With Gold are, they take two distinct approaches to the concept of value. PlayStation Plus is all about the raw numbers, offering more games across more systems in order to bolster its perceived value.
Games With Gold, on the other hand, focuses more on consistency and curation, with fewer yet more-highly-rated titles that don't require owning multiple different systems to take advantage of.
Which of these approaches reflects better value ultimately depends on your personal preferences, but hopefully the above analysis will help you make a more informed decision going forward.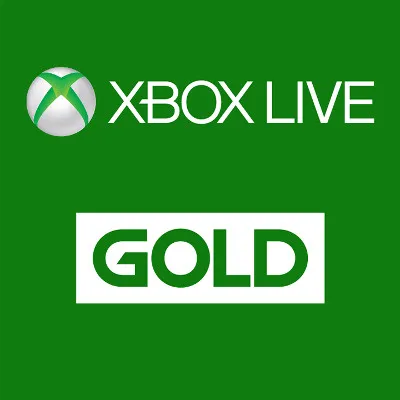 12-month Xbox Live Gold subscription
from Microsoft Store
Get 12 months of Xbox Live Gold for $79.95 and enjoy new free games every month thanks to Games With Gold.
View details
---