AIA funeral insurance
Benefits of AIA MaxLife Final Expenses.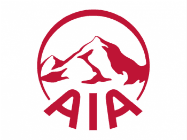 We're reader-supported and may be paid when you visit links to partner sites. We don't compare all products in the market, but we're working on it!
If you have a family or anyone who relies on you, there is probably an endless list of obligations and tasks you have to manage in your day to day life. Therefore, you might think that – at least your funeral is one thing you don't have to worry about taking care of, because you won't be around to have to organise it.
However, as time consuming and stressful as it can sometimes be to manage a household, you do it so that your family can enjoy the life you planned for them, so after all those years of your careful planning, why would you want to dump the planning and financial worry of your funeral onto your family, at an already difficult time.
What are the features and options that AIA MaxLife Final Expenses can offer you?
AIA is a specialist provider of insurance products in Australia, and has over 40 years of experience in the Australian insurance industry. The result is a range of AIA products which are specifically tailored and developed to protect the financial health and welfare of Australians. Therefore, you know that your family will be protected by an AIA MaxLife Final Expenses, when you're no longer there to look after them, with features such as:
Financial help at a difficult time: The death of a loved one is hard enough to deal with, without adding financial stress as well. With a funeral plan you can't remove the emotional pain of loss, but you can make sure that your family doesn't have any other added stress to worry about at a difficult time.
Guaranteed acceptance: If you are an Australian resident or a New Zealand citizen residing in Australia or you hold a 457 business visa, you can apply for AIA MaxLife Final Expenses if you are 18 to 80 years old. You are guaranteed cover as there are no health questions or medical tests.
Choose the cover amount: You can choose a funeral benefit payout of $5,000 to $15,000 depending on your budget now, and your family's financial situation. For example, a higher benefit amount means higher premiums now, but means fewer out of pocket expenses at the time of the claim.
Accidental death cover: For the first 12 months of holding your funeral insurance policy with AIA you are covered for death as the result of an accident only. If you pass away as the result of an accident in the first 12 months of your policy, your family will receive the full benefit amount.
Refund of premiums on a claim in the first 12 months: If you die in the first 12 months of holding your policy and your death is not the result of an accident or a self inflicted injury, your family will be refunded all premiums paid in that time.
Complete coverage with AIA: After the first 12 months of your policy, your family can make a claim on your funeral insurance policy.
World wide protection: No matter where you travel in the world, and at any time of the day or night, your family can make a claim of your funeral insurance if you die anywhere in the world, 24 hours a day, seven days a week.
Joint cover discount: If you have two or more policies for you and your partner, you can be eligible for a 10% discount on the premiums of each policy.
Your choice of payment options: AIA allows you to pay your premiums fortnightly, monthly or yearly, depending on your household budget.
A 30 day cooling off period: AIA gives you 30 days to consider your family's situation and the features of the policy, and whether the policy is suited to you.
More guides on Finder