Thinking of buying a small business?
Read our guide and compare business loans before taking the leap.
We're reader-supported and may be paid when you visit links to partner sites. We don't compare all products in the market, but we're working on it!
When you want to get a company off the ground, your choices are to start from scratch or to buy an existing business. There are pros and cons to both options, but buying a business can be less risky, particularly if the business is successful.
However, buying a business rather than starting one yourself is also usually a more costly option. This is where financing comes in. Whether you're looking to buy a small business or a larger enterprise, a business loan can give you access to the funds you need.
Find out what you need to know when buying a small business, how to get a business loan and compare your options below.
Compare loans to buy a small business
Valiant Finance works with a large panel of lenders that can help you find a loan for your business.
Access to 60+ lenders

Dedicated credit specialists

Various loan options available
---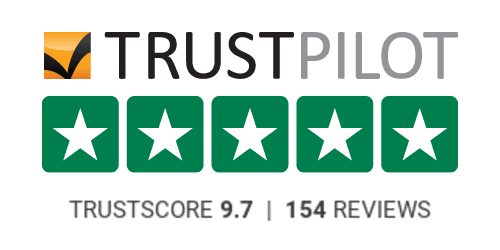 How does a loan to buy a business work?
Becoming a business owner is an appealing idea if you have the ingenuity and know-how to make it work, but it takes a lot of money to purchase a business.
Getting a loan to buy a small business is not as simple as getting a business loan for a company that you're already running. There are three main factors to consider before you even start the loan application process. If you don't have an answer to each of these three points, it's unlikely a lender will consider funding your business purchase.
Determine how much money you'll need

Borrowing too much means you're paying more in interest than you need to, while borrowing too little means you won't have enough for everything you need and may need to apply for a second loan. Make sure your estimation is as accurate as possible.

Have a solid business plan

It's not enough to simply own a small business, you need to manage it too. Your plan should clearly show how the business will manage expenditures and income to achieve profitability and how long this will take.

Consider your repayment timeline

How long will it take you to pay back the loan? How much will you be able to afford to repay per month? Will it be a consistent amount or can you pay back more as the business grows?
There are many different types of business startup loans, but it's preferable to have a plan before settling on a specific type of loan.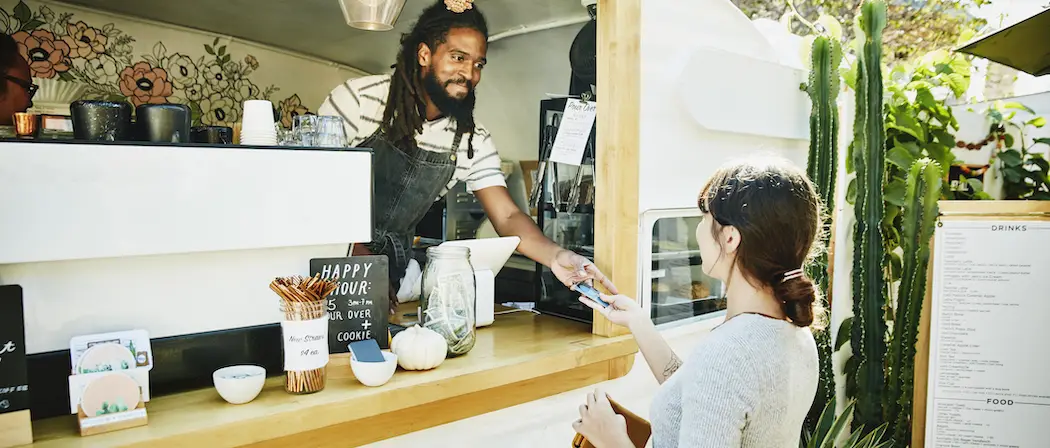 What do I need to get approved for a loan to buy a business?
The main obstacle between you and financing is your ability to convince a lender you can buy a small business and make it profitable.
Gather evidence

Consider how profitable it will be in concrete dollar values and draw on as much evidence as possible. Your lender will make a yes or no decision based largely on how much you can convince it the business will be profitable. You must have formal financial projections.

Highlight your experience

Having relevant small business management and financial experience will inspire more confidence in potential lenders. Don't hesitate to mention how your own business history can help you succeed.

Set a budget

Break down what exactly you plan to spend the money on and set a budget. This is not only necessary for your own planning, but it's also essential information all lenders need to know. If the money will go towards staff or refurbishment costs, for example, they might expect a slower return on investment. If it's going towards inventory and marketing then they might expect a quicker return.
Top tip: Rather than applying for loans everywhere with a low success rate, your time is better spent honing in on a small number of good products and lenders, then presenting your case. Before you can do this, you need to compare business loans to rule out any with unreasonable interest rates or excessive fees.
10 ways to finance the purchase of a small business
Getting a loan can be challenging, but an applicant with a good business plan has no shortage of options. Here are 10 ways to get money to buy or start a business:
1. The bank. An obvious choice, most of Australia's big banks have funding available for capable new businesses. You're likely to find that small business loans from banks require security, usually in the form of commercial or residential real estate.
2. Credit unions. These are not-for-profit financial institutions owned by their members, some of whom may be entrepreneurs looking for a good investment. If you're a member of a credit union then you might be able to get funding there.
3. Borrow against the business you buy. Did you know it's possible to get a loan by borrowing against the assets of the business you will buy with that loan? If you're buying a company with valuable assets in the form of property, vehicles, equipment or machinery then these can be refinanced or used as collateral for a secured loan. Similar options exist for borrowing against the projected revenue of the business you buy or outstanding invoices.
4. Vendor finance. This is a way of buying a business where the loan is built into the terms of sale and repaid with future profits. For example, someone might want to sell a business for $500,000 but you, the buyer, can only afford $200,000. A vendor finance agreement here might involve the seller building a $300,000 loan into the sale to be repaid in the form of 10% of business profits. The exact terms and conditions of these deals vary depending on what you negotiate with the seller.
5. Venture capitalists. These investors are groups or individuals that aggressively look for big returns on investment and have a particular interest in new startups. They typically offer money in exchange for equity or a share of the company ownership. When the company grows and succeeds this equity multiplies in value, making it a high risk, high return strategy for venture capitalists. To attract venture capitalists you should have a plan for enormous, potentially global, business growth.
6. Angel investors. A more specific type of venture capitalist, angel investors are usually individuals rather than groups. They too want to acquire equity, but usually take a more active role in the success of the company and offer money as well as advice, experience, clout, connections and other priceless intangibles.
7. Government grants. The majority of small business assistance from the government comes in the form of free or inexpensive advisory and guidance services, but there are also small business grants that offer funds to applying businesses that meet certain requirements. For example, you might need to be expanding your business in a certain way, conducting innovative research or breaking new technological ground. There are many different types of grants and each has different purposes and eligibility requirements.
8. Crowdfunding. Crowdfunding is when you go online to ask lots of people to each give a small amount of money. This can be a good litmus test of whether or not the general public is ready to believe in your business. Your success here is largely down to luck, but your odds improve by being skilled in marketing, being able to offer your supporters gifts and freebies and having a promising, well-thought-out business plan.
9. Family and friends. The terms, conditions and benefits you get from these loans depend on how much money your friends and family have and how much they're willing to invest in you. Many successful enterprises got their start with loans from family and friends, so this option shouldn't be disregarded. Remember to keep everything official and professional by keeping a written record of any deals made.
10. Your own savings. If you believe in your business plan then this is a good place to look first. Keep loans down by putting up as much of your own personal savings as you feel comfortable with. Some lenders, particularly angel investors and venture capitalists, will regard this highly and be more likely to invest in your business if you have this kind of personal stake in its success.
Use a business loan comparison calculator to compare different options side by side.
Watch: Learn about the small business instant tax write-off
Want more information? Check out our
guide to the small business instant tax write-off
.
What should you consider when you're buying a small business?
There are a variety of factors to consider when purchasing an existing business. It's important to do your due diligence because that's exactly what the banks and business lenders will be doing; if something doesn't add up about the business, you won't get funding.
Here's what to look at when considering whether a business is a good investment:
Reason for the sale

Why is the current owner getting out? If it's anything affecting the future viability of the business, then examine it closely.

Profits, assets and inventory

What does the business make and what does it own?

Costs and liabilities

Note down everything the business is currently spending to keep it running day to day and any debts it currently has.

Trading history

Make sure you look at the past performance of the business and note any successes and failures: what has and hasn't worked and why? Is the business affected by market conditions? Has it made it through difficult economic periods?

Business structure

What's the current business structure and will this work for you? If you're looking to keep the current structure in place make sure you're aware of the legal and tax requirements.

Business network

Talk to as many people connected to the business as you can, e.g. suppliers and customers. Get an idea of what they think of the business, its owner and its performance.

Industry

How is the industry performing and what is the current and future demand for the business's products and services? Is the industry evolving and is the business you're buying keeping up with the pace of change?
How much can you borrow to buy a small business?
The amount you're able to borrow when buying an existing business comes down to a number of factors, including the business's financials, how much the business is valued for, whether or not you're also purchasing property and the supporting documents you provide such as business plans and cash flow projections.
Banks won't always perform business valuations. For example, if the business is turning over less than $1 million a year, the bank will generally not perform a valuation. However, a valuation will be performed if the business is turning over more than this or if it's a business that's particularly affected by market forces, such as a pub.
Depending on the bank's risk appetite and its assessment of the industry the business is operating in, you may be required to provide security or you may not get as large a loan as you were hoping for.
What do you need to apply for a loan?
To get a loan to buy a business you'll generally need to provide the following information:
The current balance sheet of the business
Tax returns and profit and loss statements
Your personal information, including your qualifications and details of your assets and liabilities
Financial information of the sale or how much you plan to invest in the business
A business plan including profit and loss forecasts and expected cash flow
You can click through to the review pages from the table above and once you've found a loan you're eligible for and that you want to apply for, click "Go to Site" to submit your application.
Picture: GettyImages
More guides on Finder