Compare french door fridges
Everything you need to know to find the best french door fridge for your kitchen.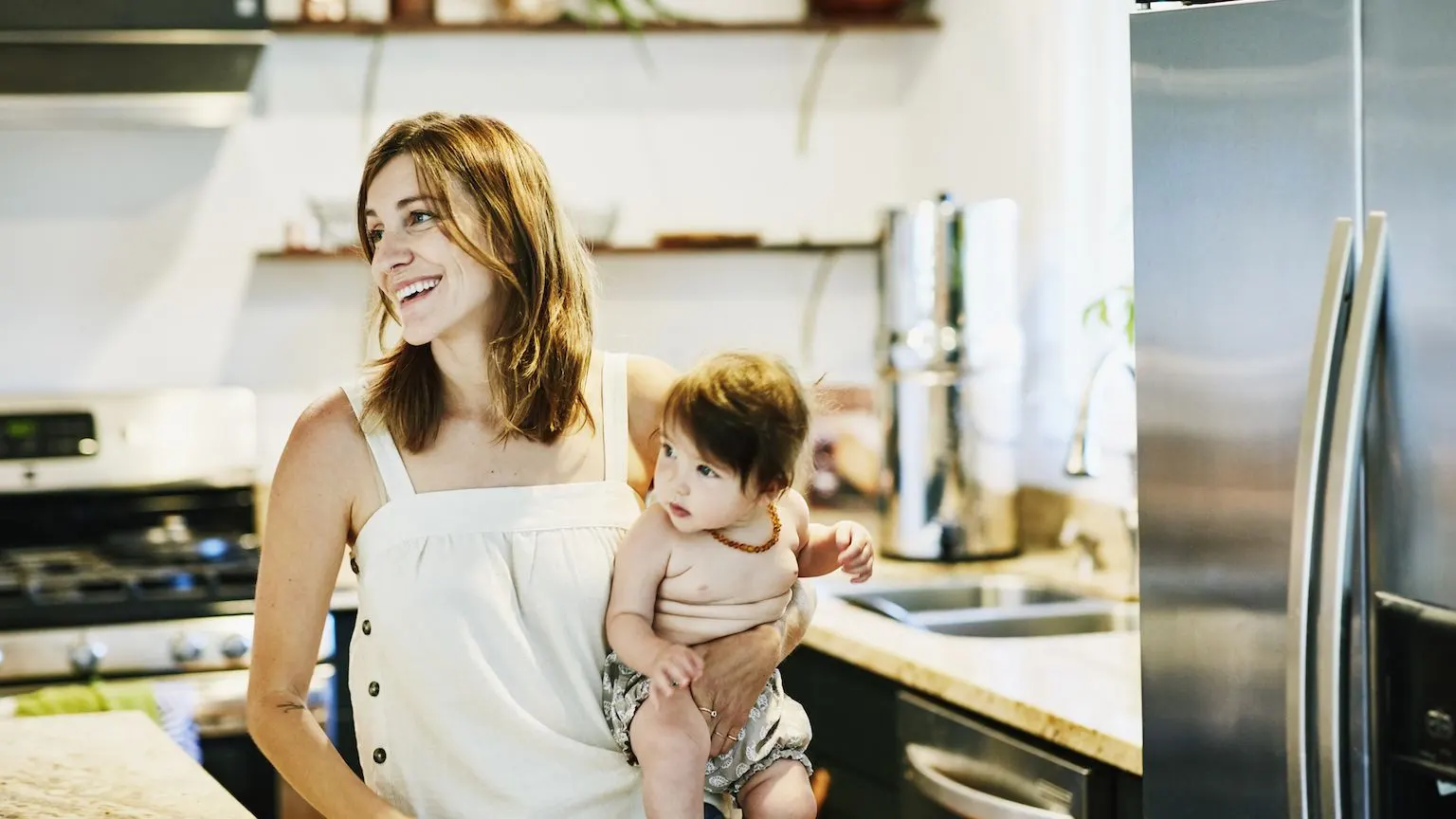 We're committed to our readers and editorial independence. We don't compare all products in the market and may receive compensation when we refer you to our partners, but this does not influence our opinions or reviews. Learn more about Finder.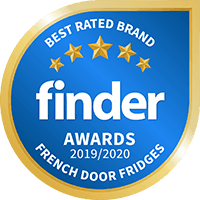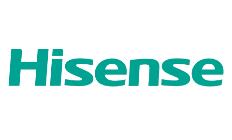 Best Rated French Door Fridge Brand: Hisense
Australian customers have chosen Hisense as the top brand for french door fridges. The Chinese company's fridges were recommended by 100% of surveyed users and given the highest overall score. Customers also gave Hisense french door fridges high scores for value for money, ease of use, design and internal layout.
Quick facts about french door fridges
French door fridges offer a large capacity and a range of flexible storage features.
When comparing french door fridges, consider the size, energy rating and the practicality of the storage space.
Prices range anywhere from $1,000 to $9,000.
Compare French door fridges
What is a french door fridge?
A french door fridge has a fridge on top and a freezer down the bottom. The refrigerator can be accessed via two french doors, while the freezer can have a few different door configurations.
With capacities ranging from 450 up to 900 litres, french door fridges offer a huge amount of storage space and are suitable for large families. They allow you to access frequently used fridge items without bending over, and often boast flexible storage features as well as water and ice dispensers. And because the two fridge doors are narrow, they don't take up a whole lot of space in your kitchen when open.
However, french door fridges do have a couple of downsides. Not only are they expensive to purchase, but they also take up a large amount of floor space and won't fit in all kitchens.
What are my main options?
French door fridges are becoming increasingly popular in Australia, a fact reflected by the increasing range of models on offer.
Aside from storage capacity, the other way to distinguish between the many different models is based on the storage layout. While all french door fridges feature a top-mounted fridge with two doors, the bottom-mounted freezer could feature:
One or two drawers that slide out horizontally
Two doors that open outwards
How to compare french door fridges
You'll need to consider the following factors when comparing french door fridges:
Size
French door fridges range in size from 450 litres up to 900 litres, so they're typically suitable for families of four or more. Make sure it'll fit in your kitchen with room for ventilation around the fridge and ensure that the doors can open fully. Also, don't forget to check if your doors and entryways at home will be large enough for the fridge to be delivered and installed.
Storage
Next, consider how functional the space in the fridge is and how easy it will be to use. Can shelves be moved around and adjusted to accommodate larger items? Is it easy to access items in the freezer? Do the shelves have raised edges to contain any spills?
Price
French door fridge prices start at around the $1,000 mark and go all the way up to $9,000. However, most models are priced in the $1,000-$4,000 range. The more you pay, the greater the capacity of the fridge and the more advanced features you can expect.
Energy rating
Check the Energy Rating Label to find out how much power the fridge consumes. The more stars on the label, the more energy-efficient the fridge is.
Lighting
Check whether the fridge is well lit inside so you can clearly see all shelves and compartments. LED lighting is also more energy-efficient than other options.
Finish
There are several finish options including traditional white, stainless steel and black. If you decide to opt for durable stainless steel, a "fingerprint-resistant" finish should help it stay as clean as possible.
Ice and water dispensers
Many french door fridges have ice and water dispensers so you can access crushed ice or cold, filtered water without having to open the fridge. However, they may require additional plumbing work at an additional cost.
Smart features
Some high-end models also feature Wi-Fi connectivity and compatible smartphone apps to help you manage your fridge. This may include features like sending an alert to your phone when the fridge door has been left open and built-in cameras to check what's in the fridge..
Warranty
Check the manufacturer's warranty, how long it lasts and exactly what it covers before you buy.
Other features and accessories
Other features and inclusions that some french door fridges offer are:
Air deodorisers and features to prevent the growth of mould and bacteria
Door-in-door systems that allow you to access frequently used items without opening the entire fridge
A mirrored glass door that allows you to see what's inside the fridge without opening the door
Child-proof water and ice dispensers as well as a child lock on the temperature controls
What other types of fridges are available?
Are you unsure whether a french door fridge is the right choice for you? Make sure you consider these other options before you buy:
Top-mount fridges. These feature the freezer at the top and the fridge at the bottom. They're cheap to buy and run, but the downside is that you'll need to bend over to access the fridge compartment.
Bottom-mount fridges. Bottom-mount fridges feature the refrigerator at the top and the freezer at the bottom. This ensures easy access to frequently used items. Check out our bottom-mount fridge buying guide for more information.
Side-by-side fridges. Side-by-side fridges feature the fridge and freezer compartments alongside one another, the freezer on the left and the fridge on the right. They're worth considering if you need extra freezer storage capacity and you want easy access to both the fridge and the freezer compartments.
Wine fridges. There are also fridges specially designed to store wine at the optimum temperature.
You can also check out our refrigerator buying guide for tips and advice on how to find the best fridge for your home.
Three things to consider
Keep the following factors in mind when choosing a french door fridge:
Ventilation. When measuring up a fridge for your kitchen, remember to allow extra room around the sides, back and top of the unit for ventilation. This is essential to prevent overheating.
Freezer organisation. One common complaint about french door fridges is that it can be difficult to organise the items in your freezer. Many models feature one or two large storage drawers, and it can be easy for items to get buried at the bottom of those drawers.
Price. If budget is your number one priority when choosing a fridge, consider a top or bottom-mount unit. For example, while you can expect to pay $1,200 or more for a 514-litre french door fridge, you can buy a top-mount fridge with the same capacity for under $900.
Best rated french door fridge brand award breakdown
Data: Finder Retail Brand Survey, 2019, Roy Morgan. Metric out of 5 stars unless otherwise indicated.

More guides on Finder