Foxtel deals: Pay TV giant slashes IQ prices for State of Origin decider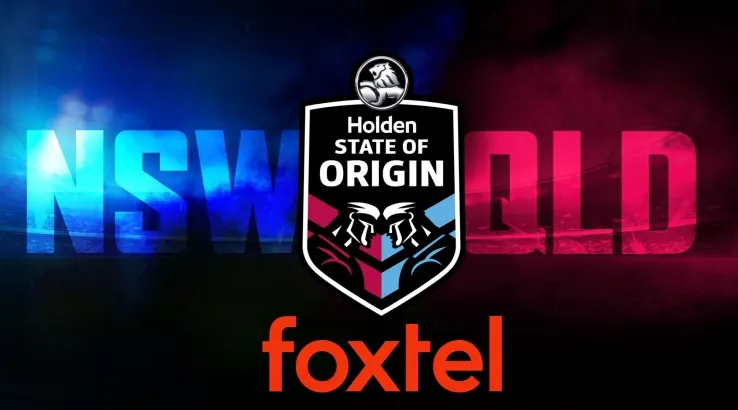 Just in time for the State of Origin decider, one of the best Foxtel deals we've seen has come out of the pay TV giant.
Unlike many countries around the world, Australia's pay TV landscape is dominated by one major provider: Foxtel. However, things are changing. The emergence of brilliant new live sports streaming service Kayo, the rise and rise of Netflix and the upcoming promise of services like Disney+ are putting the challenge to Foxtel.
Which is good news for consumers always on the hunt for the best Foxtel deals. Foxtel deals like these:
It looks like we don't have any coupons at the moment. Take a look at our most recent deals
Foxtel deals for State of Origin
For a limited time, ending on 22 July, Foxtel is offering significant discounts on two of its highest-tiered packages. It must be noted that while this deal is timed around State of Origin, Foxtel doesn't show NSW vs QLD live, as those broadcast rights are owned by Channel 9. However, it will show a replay, classic matches, talk shows, pre- and post-match discussion and every other NRL game (and most Super League games) between now and the end of the season.
$465 off Sport + Drama + Entertainment Foxtel Package
If you sign up to the Sport + Drama + Entertainment offer, you will save $465 over the course of the 12-month contract. You'll save an instant $225 due to the removal of the installation fee and the cost of the IQ4 set-top box, then an additional $20 off the usual package price each month through the course of a year.
No installation fee
No IQ4 set-top box fee
$20 off per month
62 channels (see list below)
Note: HD not included (additional $10 per month)
Total first year cost: $696 (was $1,161)
$705 off Platinum HD Foxtel Package
If you sign up to the Platinum HD Package, which is everything Foxtel has to offer, then you get an even bigger saving. You'll get $40 off per month, as well as the same savings on the IQ4 set-top box. The extra channels come from the inclusion of the Entertainment Plus, Movies, Kids and Docos offerings on top of what was included in the package above. In summary, you get:
No installation fee
No IQ4 set-top box fee
$40 off per month
95 channels
HD included
Total first year cost: $1,188 (was $1,893)
Are these Foxtel deals worth it?
When it comes to the pay TV experience, Foxtel is still a compelling option. It's the one place where you can watch almost all the major sports from Australia and abroad, alongside everything from HBO (Game of Thrones, True Detective, Walking Dead, Westworld), to lifestyle (Selling Houses Australia, Gogglebox, National Geographic), entertainment (Simpsons, Wentworth, Pretty Little Liars) and kids' programming.
The Foxtel IQ4 box also offers plenty of flexibility. It's the only way to access 4K content (when it's offered by these channels and assuming you have a 4K TV) and you can record live TV on the box itself. In fact, you can record three channels at once while watching a fourth. Subscribing to Foxtel IQ also gets you the Foxtel GO app, which means you can stream any channels you have in your package direct to your mobile device when on the go.
It's extremely poor form that Foxtel still charges an additional $10 to access HD content. That's a legacy charge from well over a decade ago that is so out of touch with the times it's actually embarrassing, and it's the one sore point in what is otherwise a solid discount for consumers.
For those whose primary focus is sport, Foxtel IQ may not be the ideal choice. If you have a 4K TV and long for 4K sport, which is exceptional it must be said, then Foxtel IQ is the only place you can get it. If this isn't you then the compelling price and the unique experience offered by Kayo Sports is likely your better option. If you wish to consider Kayo, try its 14-day free trial.