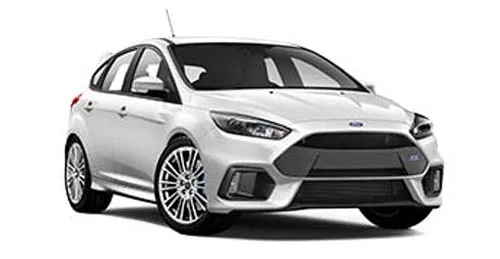 finder score: 81.67%
How did we calculate this? We analysed and aggregated the scores of Motoring, Car Sales and Cars Guide to bring you the finder.com.au score. This is a comprehensive score that brings together the four different expert ratings you see below.
Critic reviews
| Website | Rating | Notable quotes | |
| --- | --- | --- | --- |
| Motoring | 77% | "There's not that much more to be said about the Ford Focus RS, except that we enjoy driving it. Immensely" | Read more |
| Car Sales | 85% | "I can't help but feel something more extreme would have been a more fitting swan-song for the current-generation (LZ) Ford Focus RS, a car that single-handedly changed the hot hatch playing field." | Read more |
| Car Guide | 83% | "Even with a 10 per cent price premium the Ford Focus RS Limited Edition is the hot hatch bargain of the decade. " | Read more |
How does the Ford Focus RS compare with its peers?