Watch For All Mankind on Apple TV+: Everything you need to know
Space buffs should get pumped for this ambitious, alternative-history Apple TV+ series.
Apple TV+, available in 100 countries from 2 November, is trending! There was a tonne of build-up in the months before launch, fuelled by news about upcoming titles and casting announcements. Subscribers, however, are now ready. Althought at $7.99/month with a 7-day free trial, there's not much to choose from in the launch content library.
That being said, Apple TV+ debuts with a selection of highly anticipated shows that will likely tempt users to give it a spin. One of them is For All Mankind, a drama with an appealing cast and an intriguing premise. Here's everything you need to know if you're eager to tune in. Alternatively, you can see the full list of Apple TV+ programming for other options.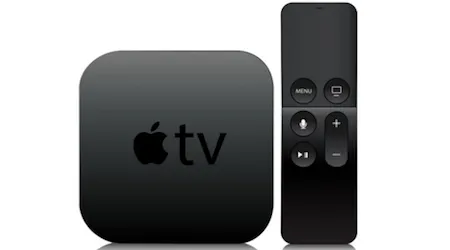 Buy Apple TV
from Apple Store
It might not look much different on the outside, but 2016's Apple TV is packed with awesome new features such as voice control, a touch-sensitive remote and gaming.
View details
When is For All Mankind coming out?
The first three episodes of For All Mankind will be available on 2 November. After that, episodes will be released on a weekly basis. Season 1 will consist of 10 episodes, so will wrap by the end of December. However, the show has reportedly already been renewed for a second season.
What is For All Mankind about?
For All Mankind starts with a singular question: what if the Space Race had never ended? As a result, For All Mankind takes place in an alternate timeline where the Soviet Union has just won the race to the moon. That's left a devastated NASA scrambling to keep up. The series then explores what would have come next, both from political and science-centric viewpoints. The first season's story will span several years, too.
Who stars in For All Mankind?
This Apple TV+ series has an impressive and big cast. It's led by Joel Kinnaman, a name you might know from The Killing or Altered Carbon. The main cast also includes Michael Dorman, Wrenn Schmidt, Sarah Jones, Shantel VanSanten and Jodi Balfour. Notable historic US figures are also featured in the narrative. For instance, Chris Agos plays Buzz Aldrin, Jeff Branson appears as Neil Armstrong and Matt Battaglia portrays John Glenn.
For All Mankind review: Is it any good?
For All Mankind is visually striking. Costumes and décor befit the alternate reality and we seem them evolving as the years go by. The scenes set in space are particularly dazzling. As for the cast, there's plenty of talent there to feast upon. If you're looking for Mad Men, but in space, this should be right up your alley.
According to Ronald D. Moore, who helms the show, For All Mankind will have a positive tone. "By expanding the space race, the world and nation became a better place," he told IndieWire.
The series should also be fascinating for history buffs. As Moore explained further, "We're starting with how history changes, and as the season develops we'll jump months and sometimes years. You'll see the ripple effects that occur. We pull out of Vietnam earlier, for example, and Nixon goes in hard on the space program."
Moore was also responsible for major hits like Outlander and the Battlestar Galactica reboot. He created For All Mankind alongside Matt Wolpert and Ben Nedivi.
Early reviews of the show are fairly positive, praising the aesthetic and attention to detail. One thing's for sure, if you're a fan of series set in space, you can't miss this one. And with Apple TV+ offering a seven-day free trial, you should definitely check out the first three episodes. Then you can see if the show lives up to the hype.
Compare streaming providers already available in Australia
See below for our comprehensive streaming comparison.
Latest streaming headlines