Flybuys max: The complete guide
Is it worth paying for Coles' subscription Flybuys scheme? Here's what you need to know.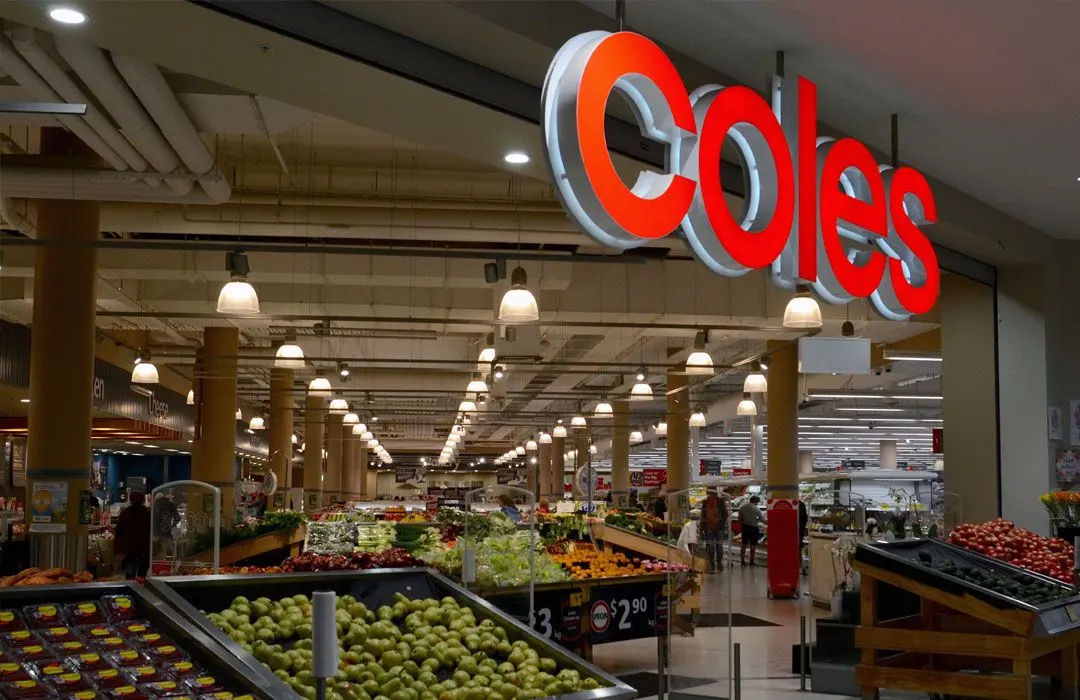 We're reader-supported and may be paid when you visit links to partner sites. We don't compare all products in the market, but we're working on it!
Flybuys is one of Australia's most popular loyalty schemes, with more than 10 million members. It's free to join and offers the potential to earn free flights with points you earn from shopping, so its popularity is not surprising.
In 2018, Coles (which entirely owns Flybuys) began testing out a new service, Flybuys max. Unlike standard Flybuys, you have to pay an annual subscription. Here's what we know about Flybuys max.
What does Flybuys max include?
To join Flybuys max, you need to pay either $10 a month or $99 a year. You can then choose one of two options:
5% off all fresh produce purchases at Coles (including meat, fruit and vegetables)
OR 10 Flybuys points per dollar spent on fresh produce purchases at Coles as well as 10 points per dollar spent on fuel at Coles Express (capped at 250 litres per week)
Members will receive free home delivery for any online order over $50. (Normally, that would cost between $4 and $18 for each order.) In an odd twist, the service also includes free video streaming from MuviNow. Members can score 10,000 bonus points each year if they make a booking through Flybuys travel. There are also discounts on cinema and theme park tickets.
Everything else you buy at Coles will continue to earn points at the regular rate (1 Flybuys point per $1 spent) as will purchases at other retailers who are members of the scheme.
How do I sign up for Flybuys max?
In mid-2018, Coles began testing Flybuys max with a small group of existing Coles staff. In September 2018, it began emailing selected Flybuys members and offering them a free two-month trial of the scheme. If you've received one of those emails, you can sign up. If not, unfortunately you'll have to wait.
In early 2020, a Flybuys spokesperson confirmed to Finder that the trial was still active. "The Flybuys max trial is ongoing with a small number of members continuing to actively participate," the spokesperson said. "We are collecting valuable insights on this proposition and are continuously working to find ways to provide further benefits to our members." The pressures put on delivery systems by the coronavirus pandemic in 2020 mean it's unlikely we'll see any further expansion this year.
We'll update this guide when Flybuys max becomes more broadly available. Sign up for our Points Finder newsletter to find out as soon as that happens!
Is it worth joining Flybuys max?
Whether it's worth paying extra for Flybuys max will depend on your own shopping habits. Let's crunch the numbers based on what we know. The average household spends $243 a week on food, according to the ABS Household Expenditure Survey. We'll assume that one-third of that ($81) is fresh produce (which is likely to be a low-ball estimate if you buy a lot of meat).
If you choose to earn 10 times the normal number of points, that $81 spend would mean you'd earn 810 Flybuys points each week, for a potential total of 42,120 points per year. Each 2,000 points you earn scores you a $10 off voucher, so that will equate to $210 in discount vouchers. That's more than twice the $99 membership fee, so you'll come out ahead. (And that's without factoring in any extra points you might get for petrol).
If you chose 5% off instead, you'd save $4.05 each week, or $210.60 over the course of a year. Again, that means you'll have more than covered the annual membership fee and saved some real money. In pure money-saving terms and only considering food, the 5% off deal appears to come out just slightly ahead.
Note, though, that dollars-off vouchers are not the most effective way of using Flybuys points. If you convert your points into Virgin Australia Velocity Points, you can get much more value than just $10 for every 2,000 Flybuys points. If you take that approach, the 10 times points offer can easily provide more value than the 5% off.
Bottom line? If you're a regular fresh food shopper, Flybuys max could easily pay for itself, whether you're a point hunter or a bargain hunter. If your cart is mostly filled with frozen meals, it may not be worth it.
THE POINTS FINDER TAKE
Subscription services are hot in Australia, with
Amazon Prime
and
eBay Plus
both launching in 2018. If Coles makes Flybuys max more broadly available, it will be an appealing option for families to top up their points total.
Latest Points Finder headlines, tips and guides
Picture: Slow Walker/Shutterstock
More guides on Finder
Supercharge your frequent flyer points with Points Finder