We're committed to our readers and editorial independence. We don't compare all products in the market and may receive compensation when we refer you to our partners, but this does not influence our opinions or reviews. Learn more about Finder .
You can choose a fixed term business loan to help cover any business-related expenses or purchases. You can borrow from $5,000 and get the stability of set repayments over 6 months to 5 years.
Valiant Finance works with a large panel of lenders that can help you find a loan for your business.
Access to 60+ lenders

Dedicated credit specialists

Various loan options available
---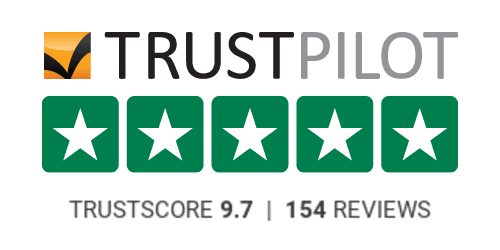 Compare fixed-term business loans right now
How does a fixed-term business loan work?
You can use a fixed term business loan for any worthwhile purpose, such as funding new equipment or stock, cover cash flow issues or expand your business.
Once you have found a loan to suit your business needs, you can apply with the lender. The term and size of the loan you can receive will depend on the purpose of the loan, the type of lender and the financial history of you and your business.
Online and alternative lenders approve small business loans with short repayment periods, usually between three months and five years. If you're considering a more substantial loan for purchasing property, a vehicle fleet or heavy machinery, traditional banks may provide loan options with repayment periods of up to 15 years or longer.
Once you have been approved, the lender will send you the funds and you will then make regular repayments over the term of the loan until it is repaid.
How to compare fixed term business loans
There is a range of fixed term loans loans available from both traditional and alternative lenders, so it's a good idea to compare options before applying. Here are a few factors to consider:
Secured versus unsecured. If you're applying for a secured fixed term loan, you will need to declare your assets of value as collateral. In the event that you can't make repayments, the lender can take ownership of your assets to cover the remaining cost of the loan. An unsecured loan doesn't require collateral, but you will generally receive a higher interest rate than on a secured loan.
Lending amount. Different lenders have different minimum and maximum loan amounts, and take a number of factors into account when determining the size of your loan. These include the age and size of the business, the financial situation of both you and your business, the purpose of the loan and the value of your assets. You will then be offered loan terms based on what the lender believes you can repay.
Interest rates. Rates can either be fixed or variable over the term of your loan. Some loan products feature an introductory fixed rate for a certain period, after which it reverts to the standard variable rate for the rest of the loan term.
The benefits and drawbacks of a fixed-term business loan
Large loan amounts. You can generally borrow more on a fixed term loan than on a line of credit loan or business credit card.
Stability. You make regular repayments over an agreed term, which can be factored into your ongoing business expenses and allow you to budget for the future.
Immediate access to funds. You will receive the full loan amount at the start of the loan term, meaning it can be used to fund a large purchase or expense straight away.
Strict credit checks. Applications for fixed term business loans generally lead to hard pull credit checks. These checks negatively impact your credit score, so make sure you're eligible before submitting an application.
Jeopardising assets. Secured fixed term business loans require assets as collateral. The lender can seize your assets if you can't repay the loan.
Penalties for early repayment. While repaying a loan early will help you save on interest, you will generally be charged an early repayment fee for doing so.
Things to consider before applying
Consider the following factors when applying for a fixed term business loan.
Can you afford it? While a business loan is meant to fix cash flow problems, lenders won't approve a loan if your business can't afford to repay it. Lenders conduct credit checks that reflect on your credit report; the more hard pull credit enquiries, the weaker your overall credit score.
Check early repayment policies. Some lenders might levy a penalty fee if you repay the whole loan before the end of the fixed term. Check lenders' policies before accepting loan terms.
Consider the repayment period. If you're taking out a small loan amount you can consider repaying it over a shorter period. Spreading your repayments over a longer period will chip away at your business's profits, but if the loan term is too short and the repayments are too high they could become unmanageable.
Need funds to cover cash flow issues?
If your business has outstanding invoices, invoice financing can offer your business a more consistent and reliable source of working capital. It can help you manage your business cash flow more effectively.
Compare the invoice financing products below.
Have more questions about fixed term business loans?
Who is eligible for this loan type?
Most businesses are eligible for a fixed term loan, but some lenders have specific criteria your business will need to meet to be eligible. These can include a minimum age or turnover for your business, as well as a good credit history.
Which lenders offer fixed term business loans?
Currently there are several online and alternative lenders offering fixed term business loans, which you can compare here. The fixed term can be between three months and five years. Traditional banks often have a large portfolio of business loan products for larger amounts, although lending criteria might not be as flexible as their online counterparts.
Can I get an unsecured fixed term loan?
Yes. However, while an unsecured fixed term loan requires no assets, lending criteria and loan terms are less flexible. These are usually better suited for small business loans with shorter repayment periods.
What happens if I can't repay?
You have to let the lender know immediately if you can't make a repayment or repay your loan. Most lenders propose solutions like postponing or reducing payments. If you have a secured loan where assets have been put up as collateral, the lender will sell your assets to cover the outstanding amount.
Picture: Shutterstock
More guides on Finder