First Car Loans
Your guide to getting financing for your first car
There's a lot to think about when buying your first car— the colour, the model, the accessories — but one thing many people fail to properly plan for is how they will finance it.
There are a lot of costs that can add up beyond the sticker price, from stamp duty to insurance, so if you are looking at getting a loan it's important to research your financing options and find a loan that will work for you.
Loans.com.au - New and Dealer Used Car Loan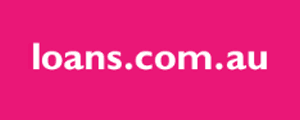 Loans.com.au - New and Dealer Used Car Loan
Early payout available
No monthly ongoing fee
Borrow up to $100,000

100% confidential application
Loans.com.au - New and Dealer Used Car Loan
A competitive fixed rate to purchase a car up to four years old. Option to add on-road costs into loan amount.
Interest rate: 4.67% p.a.
Comparison rate: 5.22% p.a.
Interest rate type: Fixed
Application fee: $400
Minimum loan amount: $5,000
Maximum loan amount: $100,000
Comparison of first car loans
How can you pay for your first car?
There are a few different types of first car loans that can suit most borrowing needs. Depending on what kind of car you're buying and your own personal financial situation, you may want to consider one of the following loans:
A car loan. These loans can be offered by banks, dealerships and standalone lenders. Rates are competitive because the car you're buying acts as security for the loan. You can generally find car loans for both new and used vehicles. Take a look at the comparison table above for some car loan options.
A secured loan. The difference between a secured loan and a car loan is that you can also use assets other than a car to secure the loan. These include boats, motorbikes or even equity in property. Rates are still competitive because the loan is secured. You can find out more about secured personal loans on this page.
Unsecured loan. If your car doesn't meet the requirements for a secured or car loan, you'd prefer not to use it as a guarantee, or you want to use part of the loan amount for something else in addition to financing the car, you can consider an unsecured personal loan. Keep in mind the rates for these loans are generally higher, but the repayment terms are generally more flexible.
Comparing your options can help you find the right loan
When looking at financing options for your first car, it's important to know how to compare loans to make sure you choose the right one for you. When comparing, keep the following points in mind:
What fees will you be charged?There are a few different fees you may be charged for a car loan and it's important to be aware of them all. You may be charged upfront fees to cover the cost of setting up the loan, such as application fees. Ongoing fees may include monthly account-keeping fees, annual fees or fees to cover the cost of extra repayments, lump payments etc. You may also be charged extra fees for closing your loan early.
What is the interest rate? Fixed rate car loans will keep your repayments the same for the duration of your loan term. These loans can help you budget, but they also come with certain restrictions, such as charging you for paying the loan out early or for making additional repayments. Variable rate loans generally do not come with these restrictions but your interest rate may change if market conditions take a turn for the worse.
How flexible is the loan? Some loans are more flexible than others, so it's important to see how flexible your loan can be. Look for things such as whether you will be able to make additional repayments or whether you can take advantage of any discounts for bundling additional financial products with the lender. As mentioned, fixed rate loans are generally more restrictive when it comes to making repayments. Secured loans such as car loans may also restrict how you can use the loan amount.
How much can you borrow and how long do you have to repay? These are aspects that are sometimes overlooked, but they are important considerations when choosing a loan to meet your borrowing needs. Check the minimum and maximum loan amounts and use a car loan repayment calculator to check the loan's affordability.
Is there anything else to consider?
Before you apply for a loan for your first car, do your research and compare your loan options. This loan may be with you for a few years and you'll be glad that you spent some time finding the right loan for you. You should not only look at the interest rate on offer but also the fees and charges you may incur over the life of the loan. Calculate your repayments and make sure they will be manageable on your budget.
How you can apply for your first car loan
Compare your options using the comparison table above. Once you have found a loan you are happy with, click the "Go to site" button to be securely transferred to the lender's website. You will generally need to be over the age of 18 and be a permanent Australian resident. You will also need to provide the following details:
Personal details including name and proof of ID
Financial details including income, credits, debts and liabilities
Information about the car including make, model and value for a secured car loan
Related Posts