Thank you for another wonderful year!
As a token of our appreciation we've sent you an appreciating token: a physical bitcoin.
With this coin you're now part of the exciting world of cryptocurrency. And unlike most coins, this one's value is changing right before your eyes.
In future years, that Denarium in your hand may be worth far more than it is now, or far less (we really hope it's the former!).
Wishing you and your team a safe and happy holiday season. We look forward to another successful year of working together in 2018.
The team at finder

What am I looking at?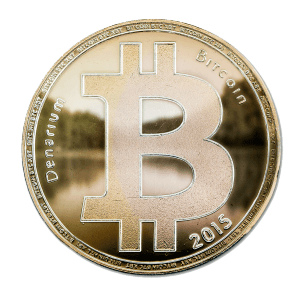 You're looking at a Denarium coin. It's a physical bitcoin made mostly of brass, finished with a touch of gold plating and a hologram sticker. But the really interesting part is on the inside.
Inside the coin on the sticker you'll find some numbers. That's your coin's address. (Those numbers are also on the card that came with the coin.) The hologram sticker is designed to last for well over a decade. The first ones were manufactured in 2011 and are still in perfect condition.
Your coin has already been activated for you. To see its pre-loaded value, just enter the first five digits of your bitcoin address here on the Denarium database.
You now have a physical "coin" that's holding bitcoin, a virtual currency. Depending on what's happening on crypto exchanges, the value of this coin is rising and falling as you hold it in your hand.
How the Denarium works
The Denarium is a physical cryptocurrency wallet.
You (and anyone else) can send bitcoin to it. You can also withdraw bitcoin from it, or move your bitcoin funds to another cryptocurrency wallet of your choice. (That could be useful if you're already investing in bitcoin elsewhere or want to spend the funds on the Denarium.)
Cryptocurrencies change the way we think about money. The Denarium is both the wallet and all the value it contains.
How to move currency from the Denarium
If you want to shift currency from the Denarium to another wallet, you'll need to set up the other wallet first. You can only make a transfer once from the Denarium.
To empty the Denarium you need to peel off the hologram. On the underside you'll find a QR code and a long string of numbers and letters. That long string is the closest anyone can get to seeing a bitcoin in the physical world.
If you have a supported smartphone wallet, making the transfer is as easy as scanning the QR code to move the currency from the coin to your phone. Otherwise, you can enter the private code by hand into your new wallet.