Financial checklist for the newly single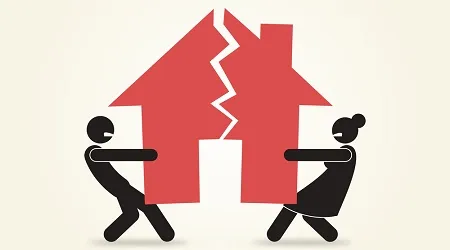 Avoid the disagreements and properly organise your finances.
A break-up, separation or divorce can be an emotionally draining and difficult experience. Having to split and re-arrange joint finances and assets can often make matters worse, potentially prolonging the ordeal and causing unpleasant confrontations.
But two new online resources, developed by the Australian Securities & Investments Commission (ASIC), have been designed to assist people with the financial aspects of separation.
The tools - the Divorce and Separation Financial Checklist and the Asset Stocktake Calculator - offer a way to make informed financial decisions at the time a relationship breaks down.
Divorce and Separation Financial Checklist
Breakups are tough and often emotionally overwhelming, making it difficult to think rationally about finances.
The checklist suggests practical steps to help separate your finances and get your dollars back on track. It covers important areas of money management including, bank accounts and credit cards, mortgages, rent and bills, investments, legal assistance, income and expenses, supporting documentation, car loans and other debts, wills, insurance and superannuation and child care.
There's also a section which covers domestic violence and financial abuse.
Financial abuse includes situations such as being coerced into signing loan documents or having household debt put in your name without proper access to household income.
You can email yourself a copy of the checklist, making it easy to update and stay on top of your finances or use it to support someone you know going through divorce or separation.
Asset Stocktake Calculator
This tool lists all of your assets and liabilities, generating a thorough overview of your current financial position.
Use the notes field to record who owns each item and its location. There's also tips on how to properly value your home, car, furniture and other assets.
The calculator tallies your home and contents, bank accounts and superannuation, investments and other debts.
The Australian Institute of Family Studies measured the impact of a relationship breakdown on people's finances. Divorce had a significant negative effect on the equivalised household incomes of women, with newly separated females experiencing a 21% reduction in their income, compared to their pre-divorce returns.
Picture: Shutterstock