When Rihanna's new "Beach Collection" for Fenty x Puma will drop

Think beach day meets extreme motorsports vibe. Yes, you read that correctly.
When we think fashion goddess we definitely think Rihanna. She is a style queen that has her own unique sense of fashion and won't apologise for it either. That always makes her clothing lines something out there and never seen before.
The upcoming Beach Collection for Fenty x Puma is right up that alley. It's a mix of the boldest beach style inspired by motorsport atmosphere. How do those work you ask? Well somehow, Rihanna made it work and let's just say we're obsessed.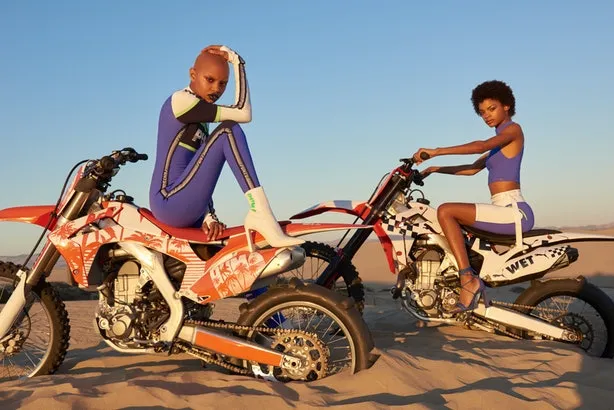 The collection debuts some bright colours in a healthy mix of high fashion, beach attire and sportswear. It's all balanced perfectly and creates a new look all in itself for shoppers and fans to fall in love with.
The collection will launch in two separate drops. The first will launch at KITH Women's, Rime, SIX:02 and also the Puma site on 15 March. The second will follow on 30 March with more to follow in May and June. Basically, we've got a whole lot of Fenty x Puma coming and I'm pretty damn ready for it.
My favourite part about this entire collection is that it's gender inclusive. There are multiple pieces in The Beach Collection that are unisex, meaning both men and women can wear them. This is a trend we're seeing grow more and more, even in children's wear such as the Abercrombie's unisex kids line. Plus we all know about Rihanna's love for inclusivity with her Fenty Beauty line and its 40 shade foundation range.
"This collection is a mix between two worlds: motocross and surf. It was a challenge to bring them together, but it ended up being the perfect combination," stated Rihanna when discussing the collection last year.
The exciting part is that this will be the first time we've seen Fenty x Puma try its hand at swimwear. You can expect to see some monokinis, bikinis, terry towelling hoodies, oversized graphic sweatshirts, booty shorts and more.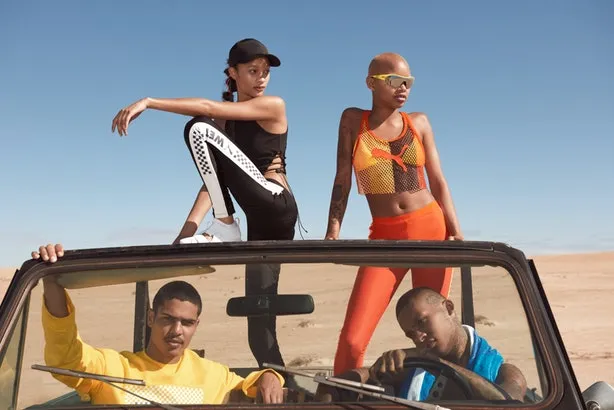 The brand has used some pretty fancy technology to create these pieces in order to get the highest standard of lightweight leathers, nylon and air tech mesh.
But wait, it doesn't end there. There's also a wide range of accessories dropping to this collection. Of course, we can't go past the signature creeper shoe that we all know and love from Fenty. However, this famous footwear has gotten a bit of a makeover, now made with neoprene materials and bungee cord laces.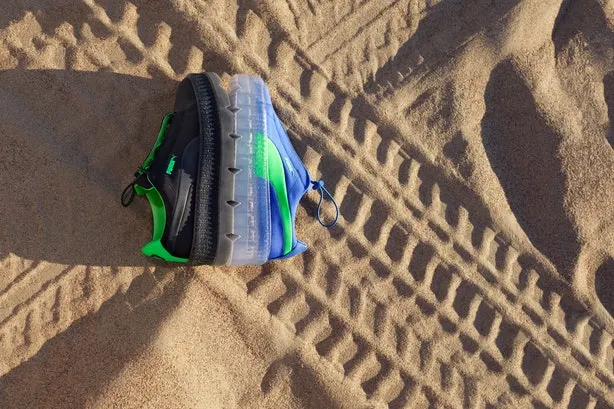 You'll also see some neoprene bags, puffy barrel bags, duffle bags, baseball caps, visors and chokers factored into the mix. The standout for us would have to be the bum-bag coming back because you can never have enough 90s in your life. If you never thought a fanny pack was going to make a comeback, trust Rihanna to give it that well deserved push and make it stylish again.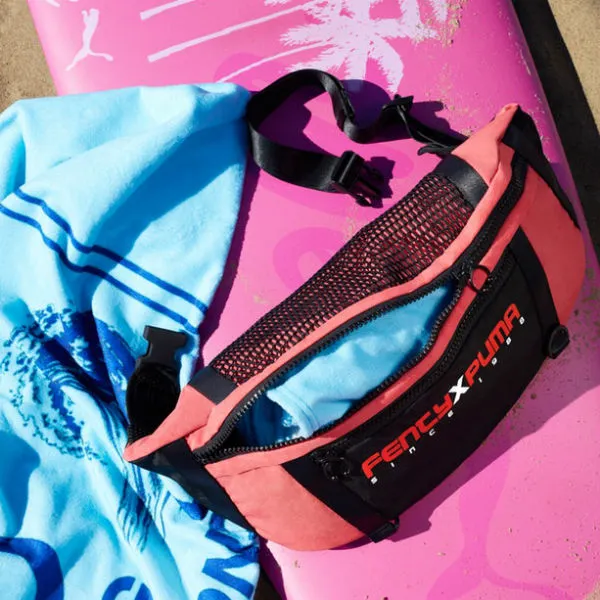 When and where you can buy it
As previously mentioned this collection will officially drop in two sections. The first on the 15 March and the second on the 30 of March to the Puma Website. However, if you simply can't wait till then, you can shop Puma directly from the website or check out our favourites stockists ASOS and THE ICONIC.
Stay tuned to @finderstyle on Facebook, Instagram and Twitter for more!