February's 10 cheapest fixed rate home loans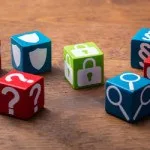 Lock in a competitive rate to protect against future rises.
Details of the home loans featured on this page were correct for 5 February 2018. Check out all our cheapest loans here
The Reserve Bank may have kept the official cash rate on hold when it met yesterday, but there's a growing consensus that the next move will be upwards. If you're worried about the potential for rising rates, or just want some certainty around your home loan repayment, it could be time to consider a fixed rate mortgage.
We've scoured our database to put together February's 10 cheapest fixed rate home loans available through finder.com.au. To make sure the loans we chose are helpful to the average borrower, we applied a few criteria:
A minimum loan amount no greater than $250,000.
A maximum loan amount of $500,000 or higher
A three-year fixed interest rate
If you want the security that your home loan repayments won't rise in the near future, regardless of the path the RBA chooses, give the deals below a look.
Newcastle Permanent Building Society Premium Plus Package
Get a discounted fixed rate along with savings on car and personal loans and insurance products.
Greater Bank Ultimate Fixed Home Loan
This Greater Bank product delivers a sharp fixed rate as well as perks such as insurance discounts, a fee-free transaction account and access to a no-annual-fee credit card.
IMB Platinum Package Fixed Home Loan
IMB's package fixed rate waives application fees and offers discounts on a range of IMB products.
Gateway Credit Union Premium Package Home Loan
Gateway offers a competitive fixed rate, waived fees and special offers on other Gateway products.
Bank of Queensland Fixed Rate Home Loan
If you're looking for a basic home loan that keeps your repayments low, this Bank of Queensland product offers a sharp fixed rate and flexible repayment options.
Yellow Brick Road Empower Home Loan
Get a low fixed rate, no ongoing fees and the flexibility to make up to $10,000 per year in extra repayments.
Heritage Bank Fixed Rate Home Loan
This Heritage Bank fixed rate product is unique in allowing unlimited additional repayments without penalty. You can access these additional funds with the loan's redraw facility.
RACQ Bank Choices Package Fixed Home Loan
RACQ's package fixed rate home loan offers a no annual fee credit card, bonus interest on term deposits and fee waivers.
ING Fixed Rate Home Loan
Get a competitive fixed rate and no ongoing fees with this basic product from ING.
NAB Choice Package Fixed Rate Home Loan
Tailor your fixed rate home loan to suit your needs and receive special offers on NAB products such as credit cards, insurance and savings accounts.
*Our cheapest fixed rate home loans round-up is a monthly regular article that features the cheapest loans in finder's database. The rates and other information in this page are correct at the time of publication and are subject to change. There may be cheaper loans on the market than the ones listed here. The home loans in the table above were taken from finder.com.au's database on 5 February.
Want to compare more options? Check out all our cheapest home loans
Latest home loans headlines
Image: Shutterstock