Fashionable face masks: Where to buy stylish but protective cloth masks
We've got a list of retailers that are turning this new wardrobe essential into a fashion statement.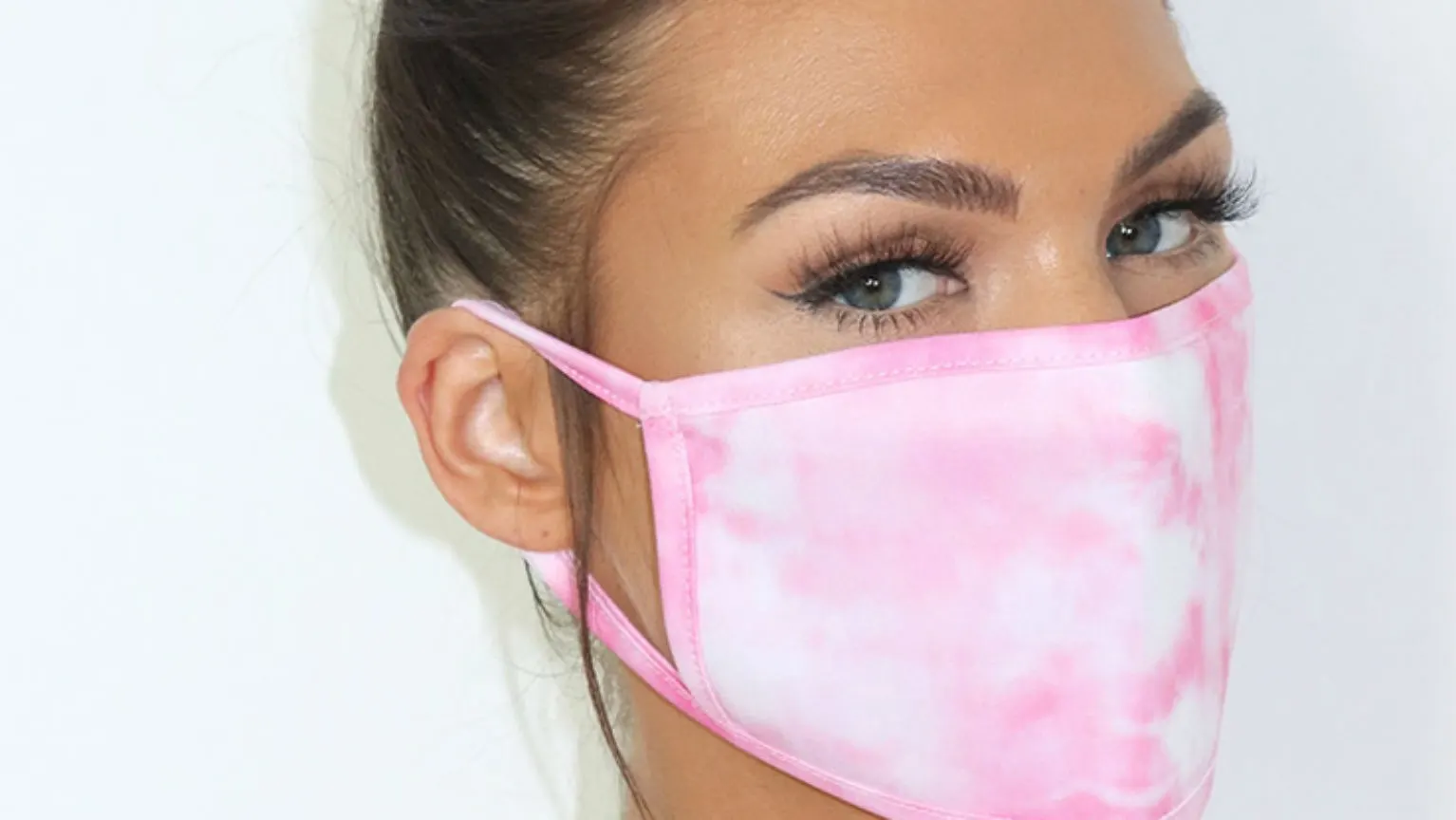 Lockdown rules may be easing in many parts of Australia, but we all still have a role to play in stopping the spread of COVID-19. While cloth masks may not be the most flattering accessory around, wearing one while out in public can help prevent the spread of the virus by catching droplets that are released when you cough or sneeze.
Handily, all your favourite fashion retailers are now stocking cloth masks that are actually kind of stylish. From tie-dyed to leopard print, find out where you can find patterned masks that express your personal style below.
Where to buy fashionable face masks
Culture Kings
Revolve
Fashion Nova
---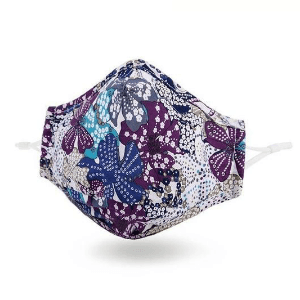 Sydney-based brand Clear Collective stocks a range of reusable and disposable masks for adults and kids in a great range of styles.
(In stock - last checked 31/07/2020 @ 5:30pm)
Free shipping on orders over $100.
Afterpay is available.
Australian made.
Go to Clear Collective's website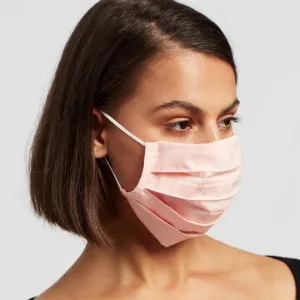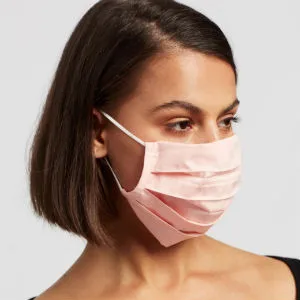 THE ICONIC is a go-to store for all your wardrobe essentials, making it no surprise that it's jumped on the cloth mask trend. The site now stocks a range of cotton masks that are comfortable, reusable and super fun to look at.
Afterpay available
Same day shipping available in some areas
Free shipping on orders over $50
Go to THE ICONIC
---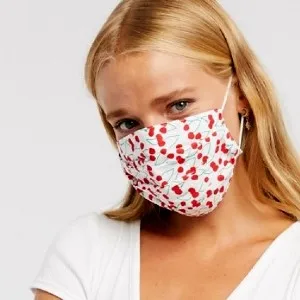 If plain face coverings aren't for you, ASOS has some styles that you won't want to miss. From starry skies to butterflies, you're guaranteed to find a totally unique mask pattern option here.
Free shipping on orders over $100
Afterpay available
Express shipping available
Go to ASOS
---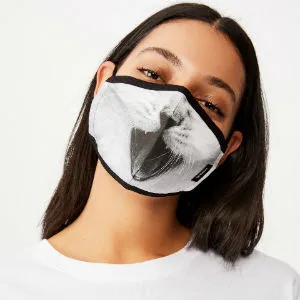 Basics retailer Cotton On can always be relied on to have the latest fashion essentials in stock. Right now, the site has a range of cheap and cheerful cloth masks up for grabs that you'll actually enjoy wearing. Shop across men's, women's or unisex styles to easily change up your look.
Free shipping on orders over $60
Afterpay available
Express shipping available
Go to Cotton On
---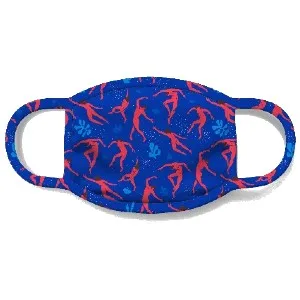 While embracing this new normal, why not express yourself and create your very own, unique, customized mask and filters. Qstomize is an innovative online store that's offering the ability to express yourself with filter-enabled custom-made masks.
The online chat service allows you to get the answers you need there and then
The clearance section is ideal for your inner bargain hunter
Sign up to the newsletter to receive exclusive deals and a discount off your order
Go to Qstomize
---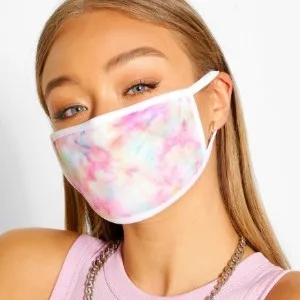 If you're looking for face masks that are as affordable as they are stylish, look no further than boohoo. This budget fashion site has heaps of options to choose from so you can match your mask to your outfit without hurting your wallet.
Afterpay available
Express shipping available
Laybuy available
Go to boohoo
---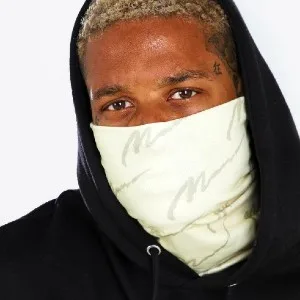 Whether you prefer something cool and understated or bold and sassy, boohooMAN has a cloth mask to suit. Along with regular fabric masks, the site offers a range of snoods that make for the perfect street-style cover up option. Best of all, the designs are super affordable, with most coming in at under $10.
Afterpay available
Express shipping available
Laybuy available
Go to boohooMAN
---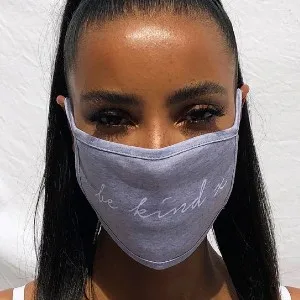 PrettyLittleThing is the place to go for fashionable pieces, so you already know that its face masks are going to be right on-trend. Our personal favourite is the pink unicorn print, but you can also choose from tie-dye, gothic monogram, check print and heaps more.
Afterpay available
Contact-free delivery available
Fully tracked delivery
Go to PrettyLittleThing
---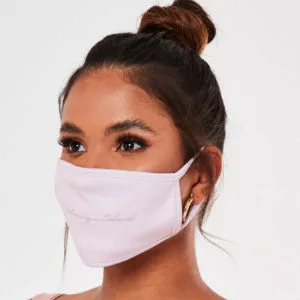 Missguided knows how to nail the hottest fashion trends on a budget. If you're in need of plain, printed or tie-dye mask, this is where you need to shop.
Express shipping is available
Student discounts available
28-day return policy
Go to Missguided
---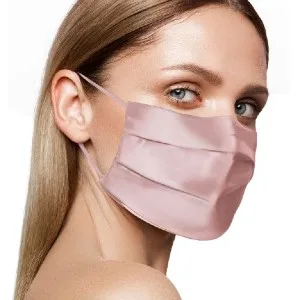 If you're in the market for a mask that's a little more luxe, Nordstrom should be your first stop. The luxury department store has a range of fancy face masks on offer, including washable pure silk versions. For every purchase of Nordstrom's own multi-pack masks, the site will also donate a mask to families in need, giving you a great reason to shop.
International taxes and fees calculated at checkout
Earn points with The Nordy Club membership
Go to Nordstrom
---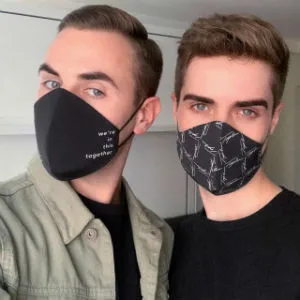 Though Topman doesn't have a huge range of face coverings on offer, the ones it does stock are available in a great selection of prints designed to match your look. Better yet, 100% of the profits from each mask sold goes to NHS Charities Together, which offers support for the National Health Service staff who are currently caring for COVID-19 patients in the UK.
Free shipping on orders over £30
Express delivery available
Go to Topman
---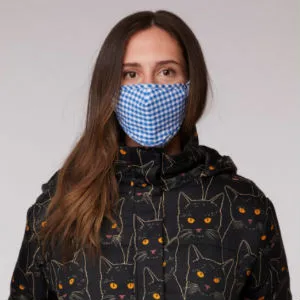 If you're looking for a stylish face mask that isn't too out there, Dangerfield has a great selection of gingham cloth masks available. Choose from a range of colours or nab yourself a multipack if you really can't decide on a favourite.
Free shipping on orders over $150
Express shipping available
Afterpay available
Go to Dangerfield
---
Culture Kings
In true Culture Kings style, the store stocks a range of edgy and street-savvy face masks that are guaranteed to make a statement. From branded masks to diamante-encrusted versions, this store makes it easy to protect yourself in style.
Free shipping on orders over $100
Express shipping available
Afterpay available
---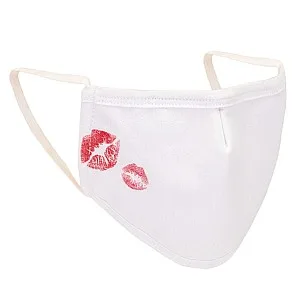 Revolve
Those looking for design options should check out the range available at designer stockist Revolve. The site has lots of funky options available including lace overlay, snakeskin and tropical versions.
Afterpay available
Free shipping on orders over US$100
Live chat available
---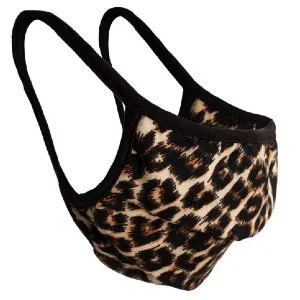 Fashion Nova
Loved by influencers everywhere, Fashion Nova is known for stocking all the latest trends at affordable prices. This now includes hundreds of reusable face masks in an assortment of colours and designs, which makes it easy to find one that you'll feel comfortable wearing.
Express shipping available
Free shipping on orders over $125
---
---
Does your company belong in this list?
---
Will a cloth mask protect me from COVID-19?
While cloth masks don't offer the same benefits as a P2 or N95 mask, they can stop the particles that are released when you cough or sneeze from travelling too far in the air. ABC health reporter Olivia Willis has said that "COVID-19 is mostly spread via respiratory droplets" and "face masks can help to catch some of these fluid splashes."
They are also a great reminder to stop touching your face, which the World Health Organisation has said is important in preventing the transfer of the virus from surfaces to your nose, eyes or mouth.
It's important to remember that wearing a face mask will not make you immune from COVID-19 infection and that you should still adhere to social distancing requirements and hygiene practices.
---
How to wear a face mask safely
To ensure your safety and the safety of those around you, it's important to wear your face mask properly. According to the World Health Organisation, this means washing or sanitising your hands before touching your mask and adjusting the mask so that there are no gaps on the sides of your face.
You should also avoid touching the mask while you are wearing it and clean your hands before and after using it. The mask should be stored in a reusable bag until you are able to wash it with soap or detergent, which you should do once a day.
---
Image source: Getty
Related Posts