Fan Finder: We'll help you choose the best fan for you
Find out how to compare pedestal, tower and ceiling fans to find the best option to keep you cool all summer long.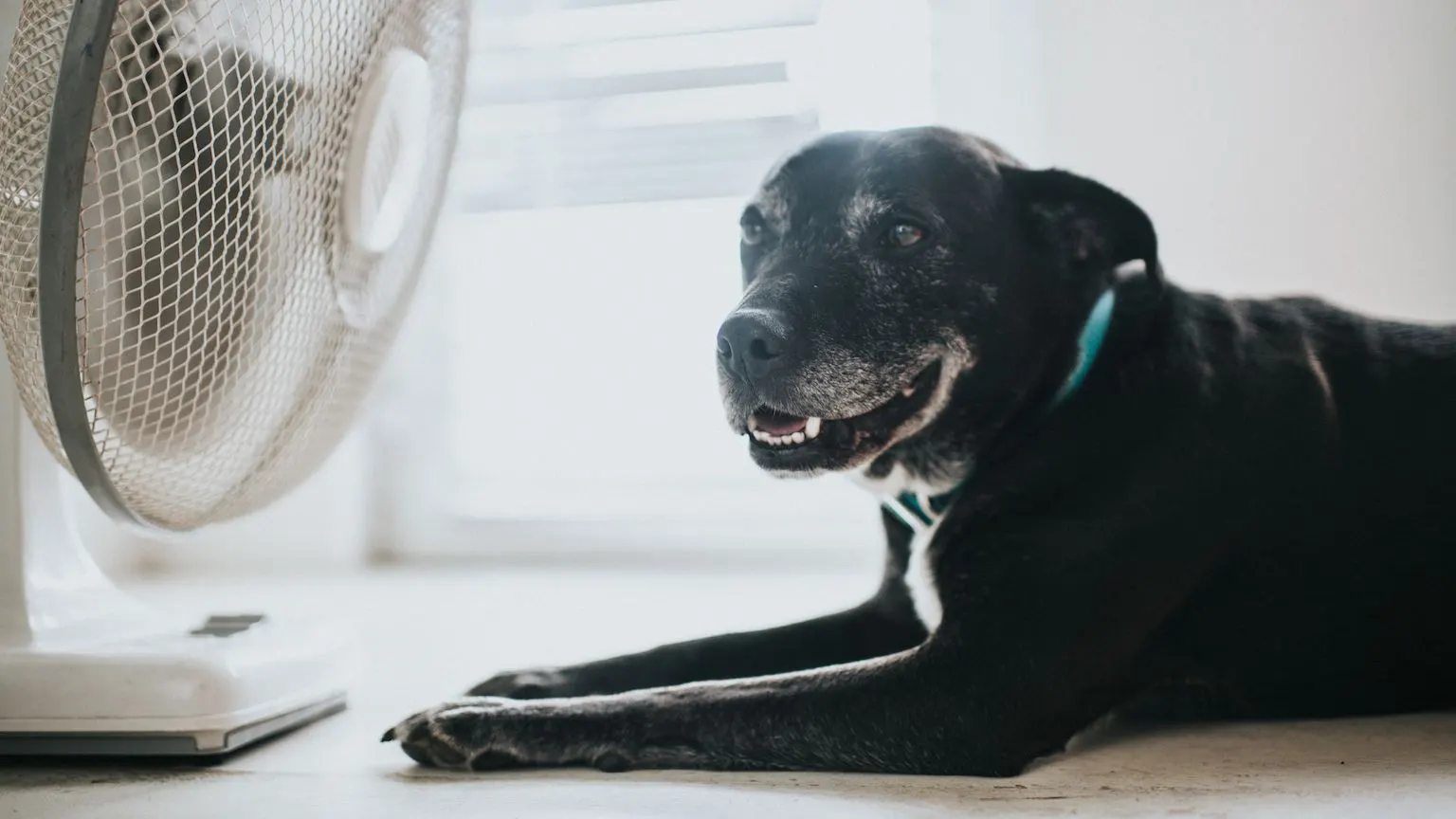 We're reader-supported and may be paid when you visit links to partner sites. We don't compare all products in the market, but we're working on it!
Best Rated Fan Brand: Lucci Air
Lucci Air offers DC and AC ceiling fans in a wide range of materials and designs. 90% of surveyed customers recommend Lucci Air fans, giving the brand the highest overall rating. Users also gave high scores for the fans' ease of use, design, functions, features and value for money.
Fan guides
---
How do fans work?
Fans are alternatives, or supplements, to air conditioners. They work by pushing and pulling air through the space in which they are positioned. Pedestal fans and ceiling fans use blades that spin in one direction to create moving air, while tower fans use impeller blades that help to push and pull air through vents in the tower.
Fans run at a fraction of the cost of air conditioners. If you're worried about mounting electricity bills, or your environmental footprint, then a ceiling, pedestal or tower fan could be the way to go.
Also, air conditioners "chill" a room with cool air. Some people find this to be uncomfortable. If you want to cool down without being frozen, then a fan is the right option for you.
Ceiling vs pedestal vs tower fans
Ceiling fans typically have a higher upfront cost but can add to the design of a room. Pedestal and tower fans are more portable, but take up floor space and usually use more electricity than modern ceiling fans.
Ceiling fans. Ceiling fans can be installed in most rooms that are 2.4 metres high or higher. Many ceiling fans have reversible motors so the blades can push down cool air in winter and hot air in summer. Some fans also include integrated lights.
Pedestal fans. Pedestal models are traditional portable fans that use spinning blades. They can be very affordable and come in a number of sizes. Large pedestal fans can cover bigger areas and are suitable for open spaces such as living rooms and offices. Pedestal fans run economically, and you can purchase fans with adjustable height stands and rotating fan heads. For more information, check out our roundup of the best pedestal fans.
Tower fans. Tower fans are columns and typically sit closer to the floor. They work efficiently in tight rooms and only take up a small amount of floor space. Louvres can push airflow up, allowing for a broad scope of coverage. Many newer designs offer built-in features such as ionisers and dust filters, which can improve air quality within contained spaces. Some people find tower fans more aesthetically pleasing than pedestal fans, which is a positive for decor-heads.
How to compare fans
Before you buy a new fan, consider the following:
Space
Know which room you primarily want to use your fan in. If it's a wide-open space, maybe a larger pedestal fan is the best option. If it's a small bedroom, a compact tower fan could be the way to go. Ceiling fans can add to the design of a room while keeping you cool cool.
Timers
Timers serve numerous functions. If you're using the fan in a bedroom, you can set a timer to power off while you are asleep. If you know you'll be arriving home from a hot day of work, you can set the timer to turn on just before you walk through the door.
Speed settings
Adjustable speed settings allow you to moderate temperature within your space. You may want a strong wind one moment and a gentle breeze the next. Variable speed settings allow you to do this.
Height and angle
Pedestal fans tend to allow for greater heights and angle flexibility, but tower fans can offer a wide scope of coverage as well, so don't discount them automatically. Think about how you'll use your fan, and where you'll want the airflow directed.
Remote
Does your fan come with a remote? Remotes are more common with ceiling and tower fans, and they allow you to adjust settings and special features.
Noise
Tower fans are usually quieter, and some offer night modes that operate at slower speeds and volumes. In general, higher fan speeds are noisier, but loose mechanisms can also generate sounds. If you're happy to spend money on a more expensive model of pedestal or tower fan, this may make a difference in the noise level.
How to clean a fan
Cleaning your fan is crucial because they collect dust, even if it is bladeless. If dust gets into the motor or mechanism, it may cause the fan to malfunction and run slower.
How often you should clean your fan varies depending on how often you use it. As a general rule, if you can see dirt or dust on the fan, it's time to give it a clean. However, if someone in your household is sensitive to dust, we recommend cleaning it every one to two weeks.
For a ceiling fan, simply wipe down the blades with a damp cloth, making sure not to drop any of the dust onto the surface below.
If your fan has blades, you'll need to unplug the fan, remove the cage and then wipe it down. To clean the blades, go over with a dust cloth to get rid of the first layer of dirt. Next, use a damp cloth to wipe down the surface and ensure the area is clean. If there are any stubborn or hard-to-reach spots, you can use an old toothbrush. Once you put the cage back on, you can use the fan again without the dust.
To clean a bladeless fan, use a dust cloth to wipe down the entire surface, including the air intake holes at the base.
---
Best rated fan brand award breakdown
Data: Finder Retail Brand Survey, 2019, Roy Morgan. Metric out of 5 stars unless otherwise indicated.
More guides on Finder